London Permaculture Network Meeting
Saturday 10th September 2pm – 4pm
Glengall Wharf Garden, 64 Glengall Road, Peckham, London SE15 6NF, East end of Burgess Park.
Come along to discuss where we go from here after this year's successful London Permaculture Festival.
The meeting will focus on:
A review of this year's festival
How we extend the London Permaculture Network and raise our profile
If there is anything else you would like to discuss, please email Kayode Olafimihan (chair) at info@londonpermaculture.com
Convergence 2016
Friday 2nd September – Sunday 4th September 2016
Nell Bank Centre, Ilkley, West Yorkshire, LS29 0DE
Share, celebrate, network and learn. We're ensuring that this autumn's national convergence is a suitable follow-on from last year's International Permaculture Convergence, hosted in London. With a focus on local projects and designs this year's convergence will bring members old and new together to share, celebrate, network and learn. We will be joined by partners and collaborators, within the ethics of Earth Care, People Care, and Fair Shares.
For details about the exciting programme, and to book your place see the website
---
Teaching & Storytelling Yurt – Permablitz
Saturday 3rd September 10:00 am – 5:30 pm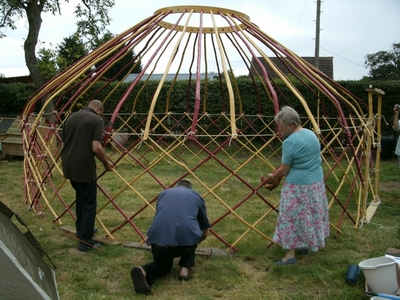 Hainault, East London
Come and help us complete a teaching & storytelling yurt at Forest Farm Peace Garden. We will be putting the finishing touches to the wooden frame, cutting out the canvas so it can be sewn into a yurt cover and creating stencils that will be used to decorate it once it is finished.
RSVP essential: if you want to come along you need to let us know so we know numbers and we can give you all the specific details. Contact us here
Roundwood Timber Framing Course in support of Spitalfields City Farm
Monday 5th September, 9am to Thursday 8th September, 4pm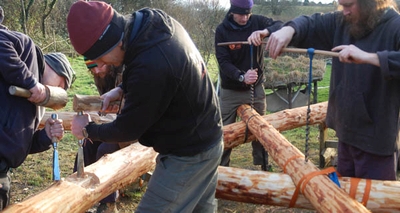 Wholewoods Woodyard in Gloucestershire
Learners signing up to our Roundwood TImber Framing course this autumn will be supporting the amazing work of Spitalfields City Farm. During this 4 day intensive course, participants will build 3 cruck or 'A' frames. These will be presented to the Spitalfields Farm charity who will use them to create their new farm shop. We are looking for people keen to learn Roundwood Timber Framing skills who would like to know that their efforts will be going to support a great cause. The course will run at the Wholewoods Woodyard in Gloucestershire and is fully catered with delicious organic meals. Course details and booking info can be seen here: http://wholewoods.co.uk/
Cob Oven Building Workshop
Saturday 10th September, 10am to Sunday 11th September, 5pm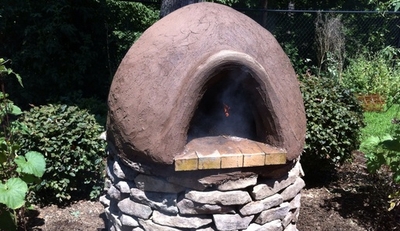 Larkhall Lane, (corner with Studley rd) (opposite n'60), SW4 6SP
This course will teach you how to build a cob oven from scratch using simple techniques and materials. You will be building the oven for the Oasis Nature Garden. During the weekend we will look at all aspects of oven building from selecting your raw materials to mixing your cob. This is very much a hands-and-feet-on experience. By the end of the workshop participants will have developed the skills they need to build an oven for themselves. Spaces are limited. Please confirm your attendance by emailing:saturdaynature@oasisplay.org.uk, and see http://oasisplay.org.uk/come-and-play/nature-garden/ for more information about Oasis Nature Garden
London Rainforest Choir Workshop with Su Hart
Sunday 11th September 1:00 pm – 5:00 pm
Cecil Sharp House, Camden, London NW1 7AY
This world has an abundance of everything we need. Scarcity is due to people forgetting how to share: Baka Forest People
The choir workshops are open to all. Come along and learn the joyful compelling singing of the Baka rain forest people of Central Africa. Their multi-layered polyphony has accompanied daily tasks and ritual for millennia and is great fun. We will learn songs and chants to soothe babies, play with children, enchant animals, heal arguments and celebrate the abundance of life. Working towards performances to raise funds and awareness for rain forest and other indigenous people and the environment.
Pre-booking essential at the website. For bookings go to http://www.permablitzlondon.com/event/london-rainforest-choir-workshop-with-su-hart-3/
Introduction to Permaculture – training evening
Monday 12th September 6:30 pm – 9:30 pm
Cecil Sharp House, Camden, London NW1 7AY
Permaculture is an ethical design system, based on ecological principles, that creates sustainable and regenerative human habitats by following nature's patterns. This evening will introduce it's core ethics, principles and design tools focusing in particular on it's relevance to horticulture and individual and community collaboration. Examples of both will be taken from the award-winning permaculture entrance garden at Cecil Sharp House and Permablitz London's social experiment in reciprocal edible garden makeovers. We will also consider how attendees can apply permaculture in their own lives.
Trainer: Kayode Olafimihan, chair London Permaculture Network, designer of award-winning Cecil Sharp House permaculture entrance garden, founder Permablitz London.
For bookings go to https://www.eventbrite.co.uk/e/introduction-to-permaculture-tickets-26076080258
Introduction to Permaculture Design
Saturday 17th September, 10am to Sunday 18th September, 5pm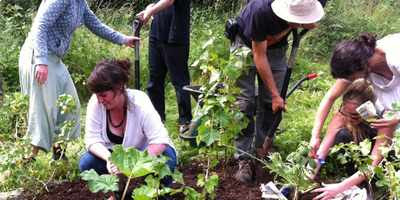 Hoathly Hill, West Sussex, near East Grinstead
The Introduction to Permaculture is a weekend course giving you an overview of permaculture, its key design tools and some practical applications. After this course, you will be ready to get started in permaculture! See http://www.sunrisepermaculture.org.uk/portfolio/introduction-to-permaculture/ for more information and booking.
Permaculture Enterprise Workshop
Friday 23rd September, 11am – 4pm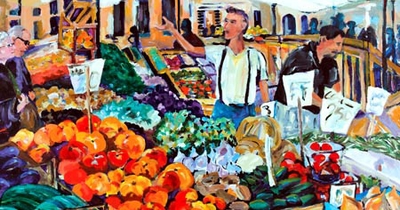 Cecil Sharp House, Camden, London NW1 7AY
Come and share learning about permaculture-inspired entrepreneurship!
An end of project workshop jointly organised by Kingston University and the Permaculture Association. The workshop will present case studies and findings from the 'Knowledge Exchange for Entrepreneurship in Permaculture' project. Delegates will learn how permaculture-inspired entrepreneurship works in practice, and encouraged to contribute to a handbook now being developed to support people like you! Places are limited. To register, Email: keep@kingston.ac.uk
Tread Well On Earth – A 2-day Introduction to Permaculture
September 24, 2016 at 9:30am to September 25, 2016 at 5pm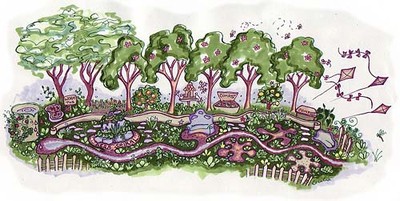 Treadwell, 5 Tredwell Close London, SW2 3TL
Learn the basics of Permaculture Design on this two-day Introduction to Permaculture and be ready to try it out in your garden, your workplace and your life. This course introduces the basics of Permaculture and shows how this fascinating design methodology can profoundly change the way we look at the world and engage in it. The course gives participants an understanding of the diverse uses and applications of Permaculture Design and its immense potential of turning scarcity into abundance. See http://www.sociallandscapes.co.uk/event/tread-well-earth-2-day-introduction-permaculture-3/  for more information and booking.
Permaculture Design Course
starts September 24th, all day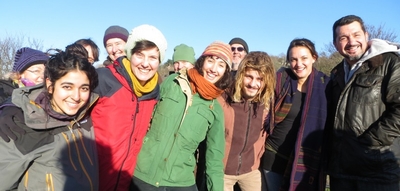 Hoathly Hill, West Sussex, near East Grinstead
The Permaculture Design Course is THE permaculture course. After this course you can call yourself a permaculture designer!
The PDC follows the core curriculum developed by Bill Mollison, permaculture co-founder. This course offers you the opportunity to focus on working collaboratively, see community projects in action and get a lot of practice in design work. This course is certified by the Permaculture Association of Great Britain. After this course, you have the opportunity to continue your design work by doing the Diploma in Applied Permaculture Design.
Permaculture Design Course, 12 weekend days over the course of a year, starting 24 September 2016. Tutor: Chloe Anthony with local tutors. See http://www.sunrisepermaculture.org.uk/portfolio/permaculture-design-course/ for more information and booking.
Cafe Cairo
Thursday 29th September, 7pm
88 Landor Road,  Stockwell, London SW9
Every last Thursday of the month is South London Permaculture Cinema at Cafe Cairo. Doors open at 7pm, the evenings flow can be viewed on www.facebook.com/BrixtonEdge. Showing Eco films for change, promoting permaculture action in London, facilitated by Lola an evolving permaculture artist. Entry is free so what are you waiting for?
Complete @ecolandcoop's smallholder survey
The Ecological Land Co-operative (ELC) is a social enterprise providing affordable access to land for sustainable rural livelihoods by the creation of affordable low-impact smallholdings.  The aim of the survey is to help ELC better understand the needs of potential smallholders, particularly in relation to key factors such as costs, whet
her rental or leasehold smallholdings would be preferred, and the size and type of smallholding envisioned.
The survey should take around 15-20 minutes to complete.  Please share with potential smallholder friends!
https://www.surveymonkey.co.uk/r/QBDZ8YZ
Support our Sustainable Holidays project on Kickstarter

We are creating a centre for sustainable holidays to share experiences about living sustainably. Four years ago we started a journey to find a better life for ourselves and for the environment. We have learnt and experienced the hard way of generating our own power, growing food, composting all organic waste and harvesting rain water amongst other life skills. With your help we can create a space to implement, experience, learn and share a more sustainable lifestyle.
https://www.kickstarter.com/projects/225739383/sustainable-holidays
21st Century Permaculture Radio
Archive programmes available at https://www.mixcloud.com/21stcenturypermaculture/
London Permaculture Design Course starts October
London's Permaculture Design Course – Design 4 A.C.T.I.O.N (Active Community Transformation In Our Neighbourhoods) is a different kind of permaculture course – positive design for your life, your community and your world by empowering the genius inside all of us! D4A is about regenerative learning, enabling individuals, organisations and communities to come together over six weekends to create empowering solutions to the real world challenges we are all facing in these times of change. Adapted from the Permaculture Association (Britain)'s PDC core curriculum, this is a person-centred, fun, lively and inclusive course, exploring and utilising concepts such as Systems Thinking, Holistic Design, Community Empowerment, 'Whole Person' Health, Skill Sharing, Critical Thinking, Appreciative Inquiry, Right Livelihoods and much more.
Venue: Furtherfield Commons, Finsbury Park, London
Led By: The course will be taught by Graham Burnett (Dip. Perm Des), Claire White (Dip. Perm Des), James Taylor (MSc. Human Ecology) and some great guest teachers.
Dates: 6 weekends, October 2016 – March 2017
29 – 30 Oct 2016,  19 – 20 Nov 2016,  10 – 11 Dec 2016,  14 – 15 Jan 2017,  11 – 12 Feb 2017,  11 – 12 March 2017
---
Brighton Events
Oh we do like to be beside the seaside – so head down to the Brighton Permaculture Trust – just a train ride away. Check out their website for news of courses, events and Permaculture by the sea.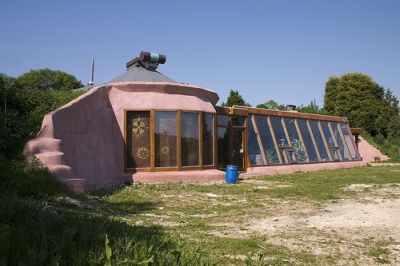 Open Days & Volunteering
Organic Lea – Hawkwood Plant Nursery, 115 Hawkwood Crescent, Chingford, E4 7UH.  Organiclea hold Open Days at Hawkwood Community Plant Nursery on the last Sunday of each month 12pm – 4pm. Just show up and join in. Regular volunteer days at Hawkwood are Wednesdays and Fridays 11am-4pm, and Tuesday afternoons 1.30-4pm. New volunteers are asked to join a volunteer induction, on the 1st Wednesday or 3rd Friday of every month. Check the website for more information including induction dates, www.organiclea.org.uk/get-involved/volunteering/
Urban Orchard Project – Londonwide. There are loads of events happening each month that you can help out with, check out their website for up-to-date info: http://www.theurbanorchardproject.org/
Edible Landscapes
Finsbury Park N4. Volunteers can turn up on any of our regular days – Mondays and Fridays, 10-3 – and receive informal training – no experience necessary – just turn up – all welcome – shared lunch at 1pm.  
www.ediblelandscapeslondon.org.uk
The Meadow Orchard 
Crouch End, N8. Every Saturday 11-4pm  workday to care for the site, garden, orchard and wildlife meadow, plus an Eco-building session. Variable depending on leaders availability so check website for details: 
www.meadoworchard.org
General garden volunteering ~ every Sunday from 12 – 4pm
Herb Tuesdays, gardening for well being ~ every Tuesday 11 – 4pm, shared lunch at 1pm.
Grown in Peckham ~ growing to sell ~ every thursday 10 – 4pm, shared lunch at 1pm.