Winter Pruning Currants
Friday 8th December, 11:30am-12:30pm
Forest Farm Peace Garden, Hazelbrouck Gardens, London IG6 2XL
Come along to this free workshop to learn how to winter prune blackcurrants, redcurrants and whitecurrants to keep them healthy and cropping well. This is a hands-on session with tools provided. You can join us for a shared lunch afterwards – bring a packed lunch. To register please email katherine@forestfarmpeacegarden.org to let us know you are coming.
Winter Pruning Course
Saturday 9th December 10am – 3pm
Alara Wholefoods, 110 Camley St, London N1C 4PW
Join The Orchard Project for an introduction to fruit tree pruning in one of London's most urban of orchards at Alara Wholefoods, Camden. The workshop will cover both formative and remedial pruning on apples, pears, medlars and quince trees ranging from 4-8 years old. Please register here: https://www.eventbrite.co.uk/e/winter-pruning-course-tickets-27813352486
Special General Meeting of the London Permaculture Network
Sunday 10th December, 3pm-4pm
Lucas Arms, 245a Grays Inn Road, London WC1X 8QY
The London Permaculture Network is having a special general meeting on Sunday 10th December to discuss and decide on proposals about how best to move forward with the London Permaculture Festival.
Having just had its successful 8th year, the London Permaculture Festival now has a steady 700 people coming for the day at Cecil Sharp House, Camden. It holds over 25 workshops and attracts many new people to the Introduction to Permaculture workshops that run throughout the day. The stalls market operates according to a 'cake currency' where stalls can be booked in return for 2 cakes that are then sold on the highly successful tea and cake stall, raising money for the festival. We have a 'Families at the Festival' section, with activities for children of all ages including storytelling, face painting, planting seeds, nature art and hunting for mini-beasts in the Cecil Sharp House garden.
The garden at Cecil Sharp House, the Grade II listed headquarters of the English Folk Dance and Song Society (EFDSS), is a Permaculture LAND project and has won Camden in Bloom Best Business Garden three times. A reciprocal relationship has developed where, in return for the work in establishing and maintaining the award winning garden, Cecil Sharp House/EFDSS offer the venue for free for the festival.
Until this year the festival has been organised under the London Permaculture Network, which is an unincorporated association. Legal advice has highlighted the fact that organising an event of this size under the remit of an unincorporated association leaves the organisers open to personal liability. Lawyers have recommended we change the structure that organises the festival to a Community Interest Company Limited by Guarantee. This Peoplecare approach would ensure limited liability for the organisers so the festival can be organised without putting those who deliver it at personal risk. More generally, a Community Interest Company (CIC) is a permaculture-compatible body required to demonstrate community benefit that also has a clear legal framework for its activities. It is overseen by the Department of Business, Innovation, Enterprise and Skills. Annual accounts have to be filed with Companies House and are publicly available.
Therefore, this special general meeting will discuss and decide on proposals to organise the London Permaculture Festival as a Community Interest Company Limited by Guarantee, leaving the London Permaculture Network as an unincorporated association that continues to develop and encourage the application of permaculture within and around London and in particular to promote and support the distributed network of permaculture projects and associated work in the region.
Hackney Herbal DIY Xmas Present: Herbal Cosmetics Workshop
Saturday 16th December, 2pm-4:30pm
Proud East, 2-10 Hertford Rd, London N1 5ET
Join us for a hands-on session where we will be showing you how to make your own herbal Christmas presents. The workshop will talk you through the basics of how we turn herbs into simple natural products. You will learn how to make a calendula infused lip balm, a personalised bath salt soak and a fragrance spray with herbs and essential oils. You'll take home a set of goodies to give as a unique gift or keep for yourself. More information and booking at http://www.hackneyherbal.com/workshops/
Christmas at London's City Farms

Hackney City Farm Christmas Craft Fair
Saturday 9th December, 12pm-4pm
Hackney City Farm, 1a Goldsmiths Row, London E2 8QA
See http://hackneycityfarm.co.uk/ for more information
Christmas at Mudchute
Saturday 9th December,11am-4pm
Mudchute Park & Farm, Pier Street, Isle of Dogs, London E14 3HP
Join us meet Father Christmas, the lighting of our Christmas tree, santas Grotto, kids workshops, donkey and fairground rides, and more festive fun! For more information see https://www.mudchute.org/news/christmas-at-mudchute-saturday-9-december
Christmas Fayre at Kentish Town City Farm
Sunday 10th December, 12pm-4pm
Kentish Town City Farm, 1 Cressfield Close, off Grafton Road , London NW5 4BN
Join us for our annual winter festivity with Pony Rides, Santa's Grotto, goat grooming, games, tombola, delicious cakes & bakes, mulled wine, music, young farmers in elf costumes and good cheer! You can buy bargain Christmas gifts in our Auction and KTCF Christmas Cards featuring favourite farm animals. Come early to see Santa arriving on horseback. Everybody welcome! More information at http://ktcityfarm.org.uk/whats-on/
Christmas Market at Stepney City Farm
Friday 15 & Saturday 16 December – 10am-6pm
Stepney City Farm, Stepney Way, London E1 3DG
Join us for a two-day seasonal celebration of food, drink and local craft this December. With 25 stalls, entertainment, and our cosy re-vamped Café where you can relax with a glass of mulled wine, there'll be something here for everyone. Full schedule at http://stepneycityfarm.org/at-the-farm/christmas-market-2017/
Santas Lunchtime Party at Deen City Farm
Saturday 16th December, 1.00pm
Deen City Farm, 39 Windsor Avenue, Morden, London SW19 2RR
Are you aged between 3 – 7 years? Come and join Santa at his Christmas Lunch Party. Entrance is by ticket only and includes: Santa's Christmas lunchbox, meet Santa, present from Santa, christmas games and crafts, visit from some Farm Furries. Bookable online at https://www.deencityfarm.co.uk/. Santa will also be in his Grotto eagerly awaiting to meet the children and hear their Christmas wishes on: Saturday 9th & Sunday 10th December – 11.00 am – 1.00pm & 2.00 – 4.00pm Saturday 16th December 10.00am – 12.00pm only Sunday 17th December – 11.00 am – 1.00pm & 2.00 – 4.00pm Entrance: £3.00 per child including present from Santa
London Permaculture Network – Interactive Project Map
The London Permaculture network has launched a map of permaculture, and permaculture-friendly projects in London. Go to http://www.londonpermaculture.com/map/ to see it. Use the map to guide yourself around the projects in your local area, and the whole of London.
This map is still being developed, and we would love your project to be included! If you would like your project added to the map please contact us at info@londonpermaculture.com
Forthcoming Events
Certificate in Community Orcharding
Friday 12th January, 9:30am-4:30pm
Islington, London
Come on our exciting new course and learn everything you need to know about managing community orchards from our team of experienced orchardists. We will teach on 12 Fridays over 6 months, giving you a wonderful opportunity to learn a wide range of seasonally appropriate skills. The course is reasonably priced and two people can pay by volunteering – please don't hesitate to contact us with any questions. More info: https://www.theorchardproject.org.uk/events/cico/
---
Brighton Events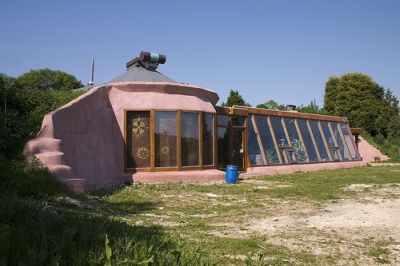 Oh we do like to be beside the seaside – so head down to the Brighton Permaculture Trust – just a train ride away. Check out their website for news of courses, events and Permaculture by the sea.
21st Century Permaculture Radio
Archive programmes available at https://www.mixcloud.com/21stcenturypermaculture/
Open Days & Volunteering
Cecil Sharp House, Camden NW1
Come and volunteer at the permaculture LAND (Learning and Network Demonstration site) project at Cecil Sharp House. Weekly volunteering sessions
Email csh-landproject@permablitzlondon.com
Organic Lea – Hawkwood Plant Nursery, 115 Hawkwood Crescent, Chingford, E4 7UH.  Organiclea hold Open Days at Hawkwood Community Plant Nursery on the last Sunday of each month 12pm – 4pm. Just show up and join in. Regular volunteer days at Hawkwood are Wednesdays and Fridays 11am-4pm, and Tuesday afternoons 1.30-4pm. New volunteers are asked to join a volunteer induction, on the 1st Wednesday or 3rd Friday of every month. Check the website for more information including induction dates, www.organiclea.org.uk/get-involved/volunteering/
Urban Orchard Project – Londonwide. There are loads of events happening each month that you can help out with, check out their website for up-to-date info: http://www.theurbanorchardproject.org/
Edible Landscapes
Finsbury Park N4. Volunteers can turn up on any of our regular days – Mondays and Fridays, 10-3 – and receive informal training – no experience necessary – just turn up – all welcome – shared lunch at 1pm.  
www.ediblelandscapeslondon.org.uk
The Meadow Orchard 
Crouch End, N8. Every Saturday 11-4pm  workday to care for the site, garden, orchard and wildlife meadow, plus an Eco-building session. Variable depending on leaders availability so check website for details: 
www.meadoworchard.org
General garden volunteering ~ every Sunday from 12 – 4pm
Herb Tuesdays, gardening for well being ~ every Tuesday 11 – 4pm, shared lunch at 1pm.
Grown in Peckham ~ growing to sell ~ every Thursday 11 – 4pm, shared lunch at 1pm.