---
Campfire Club: Alasdair Roberts, Avocet
Friday 3rd May, 7pm

Glengall Wharf Gardens, 64 Glengall Road, Peckham, SE15 6NH
Campfire Club is back! The Nest Collective will be in the garden for a series of unamplified performances around the campfire this summer. Come down to get up close and personal, and hear the artists' music in a very intimate way. Scottish singer, guitarist, and musical collaborator Alasdair Roberts is multiple award winning solo artist, a gifted interpreter of traditional songs, and a songwriter/composer. Avocet is a musical trio from Scotland, based in Glasgow. See https://burgessparkfoodproject.org.uk/ for more details.
The Annual Herb Walk 2019
Sunday 5th May, 2pm-4pm
Bentley Priory Nature Reserve, Entrance Gate, 1 Old Lodge Way, Stanmore HA7 3AR
A chance to immerse yourself in nature and learn about the medicinal properties of plants growing all around us. This walk is lead by Varsha, a qualified medical herbalist, and she will share her knowledge of identifying medicinal plants and tell you all about how they can be used for everyday health issues. The science and traditions of these amazing plants will enable you to make meaningful connections with them and truly understand their powers. You will have the chance to ask questions and get to know your local herbalist too.
The pace of the walk will be a gentle stroll and it is suitable for all ages. See https://www.eventbrite.co.uk/e/the-annual-herb-walk-2019-tickets-46237054274 for tickets
Stepney City Farm May Day Festival
Monday 6 May, 10am-5pm
Stepney City Farm, Stepney Way, London E1 3DG
Our second large-scale May Day Festival is supported by the Tower Hamlets Event Fund, and will feature sheep shearing, wool spinning, natural fabric dyeing demos, May Pole dancing, Barn dancing, food from local chefs, and open studios from our resident artists. A market for local design-makers will also feature fused glass, ceramics, screen prints, jewellery, up-cycled textiles, eco-resin pots, oil paintings, illustrations, home-wares, and more.
Plus, we'll be celebrating a very special birthday – 2019 marks 40 years since a Farm was first founded on our site in Stepney! Free entry, open 10am-5pm
See http://stepneycityfarm.org/at-the-farm/whats-on/ for more details
Capital Growth Training in May
Designing your food garden, Wednesday 8th May, 6pm. The Regent's Park Allotment Garden, NW1 4NR
Yoga & mindfulness for gardeners: Sustainable gardening for the body, mind and world. Sunday 12th May, 10.30am. Cody Dock, Newham E16 4TL
Practical batik: The art of dyeing fabric using natural garden plants. Wed 15th May, 6pm. The Skip Garden, Kings Cross N1C 4DB
An introduction to beekeeping. Saturday 18th May, 10:30am. Sydenham Gardens, SE23 4AB
Beginners botany for food growers Thursday 23rd May, 6pm. Edible Landscapes London, Finsbury Park N4 1BX
Social and therapeutic horticulture Wednesday 29th May, 6pm. Sydenham Garden Resource Centre, SE23 4AB
More information and links to booking pages here https://www.capitalgrowth.org/training/
CTRLshift: An Emergency Summit for Change
Thursday 9th to Friday 10th May
Potbank Hotel/Spode Works, Stoke-on-Trent (good train links)
The second CTRLshift Summit is taking place in Stoke on Trent in May 2019, co-organised by the Permaculture Association. CTRLshift seeks to catalyse a network of change-making organisations, networks and independent practitioners, to work together to form a broad campaign for positive social, economic and environmental change. Our purpose is to create the spaces where we can 'shape our future together' locally, regionally and nationally. For more information head to www.ctrlshiftsummit.org.uk
Gardening with Nature Practical session
Friday 10th May, 1.30pm-4.30pm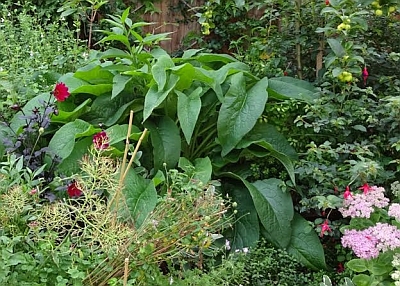 Cecil Sharp House Permaculture Garden, 2 Regent's Park Road, London NW1 7AY
In this session we'll be applying aerated compost tea, making comfrey tea, planting out tubers, tying in climbers and potting up plants for the nursery. If you'd like to come along please RSVP to info@permablitzlondon.com
Gardening Club at Josiah Braithwaite Community Garden
Saturdays 11th, 18th, 25th May, 10.30am-12pm
Nubian Life Resource Centre, 50 Ellerslie Road, White City, London W12 7BW
Come and join us for our weekly sessions in the garden and learn about how to grow and maintain a permaculture, wildlife-friendly, ecological and edible garden. We grow vegetables, herbs, plants for herbal teas, salads, unusual edible perennials, fruit, berries and edible flowers as well as a profusion of flowers for bees and butterflies. Each week you will learn something different that will be appropriate to the time of year.
In May we will be harvesting for herbal teas, growing from cuttings, making nettle and comfrey teas, planting seeds and potting on, setting up irrigation, mulching, tying in climbers and learning about the plants in the garden. Let us know you're coming by emailing jbcg@nubianlife.org.uk
Permablitz at Northwick Park
Sunday 12th May, 10am-5.30pm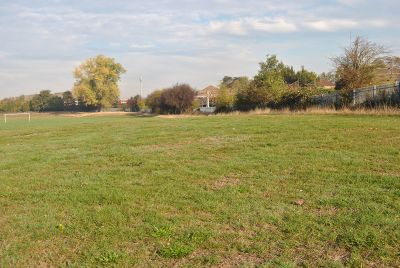 Northwick Park, Harrow, North-west London
This is the first of a series of permablitzes to plant a food forest in Northwick Park. The park consists mainly of grass with sports fields filling a large area of the space. Brent Council has given permission for an area of the park to be turned into a food forest with a forest garden structure that will provide harvests of fruit, berries, leaves, shoots, tubers and mushrooms for people who use the park. Northwick Park Community Garden is running the project so come and join them.
We will be clearing grass by turning the turf over before planting and mulching heavily to retain moisture during the summer months. There will be mini-workshops on the design for the food forest, the importance of mulching and inoculating with mycorrhizal fungi.
RSVP Essential: if you want to come along you need to let us know so we know numbers for lunch, which is provided, and we can give you all the specific details. Contact us here letting us know which permablitz you want to join.
Permablitz at Reay School
Sunday 19th May, 10am-5.30pm
Oval, South London
This is the final in a series of permablitzes to create a sensory-edible garden for children aged 3-11 years. We will be planting up the pond, creating a herb spiral and adding plants that will provide a sensory experience for the children and nectar for bees and butterflies. We will welcome adults and children – the more the merrier.
There will be mini-workshops on building a herb spiral, choosing pond plants to create a healthy pond and explaining the overall design.
RSVP Essential: if you want to come along you need to let us know so we know numbers for lunch, which is provided, and we can give you all the specific details. Contact us here letting us know which permablitz you want to join.
Three Acres And A Cow
Tuesday 21st May, 7pm
St. Margaret's House Hall, 21 Old Ford Road, London E2 9PL
'Three Acres And A Cow' connects the Norman Conquest and Peasants' Revolt with current issues like Brexit, fracking, the housing crisis and food sovereignty movement via the Enclosures, English Civil War, Irish Land League and Industrial Revolution, drawing a compelling narrative through the radical people's history of England in folk song, stories and poems. Part TED talk, part history lecture, part folk club sing-a-long, part poetry slam, part storytelling session… Come and share in these tales as they have been shared for generations. Featuring Robin Grey and Kat Hallewell, see http://threeacresandacow.co.uk/ for more information.
'The Gleaners and I' – Film Screening
Wednesday 22nd May, 5pm-7pm
Sutton Community Farm, 40a Telegraph Track, Wallington, London SM6 0SH
Screening of the beautiful French documentary by Agnes Varda.The film tracks a series of gleaners as they hunt for food, knicknacks, thrown away items, and personal connection. The film spends time capturing the many aspects of gleaning and the many people who glean to survive.This film screening is free to attend, but you will need to book to come by emailing sonia@suttoncommunityfarm.org.uk so we can make sure we have enough chairs and enough popcorn! See http://suttoncommunityfarm.org.uk/events/the-gleaners-and-i-film-screening-wednesday-22nd-may-2019/ for more details.
Gardening with Nature Practical session
Friday 24th May, 1.30pm-4.30pm
Cecil Sharp House Permaculture Garden, 2 Regent's Park Road, London NW1 7AY
In this session we'll be planting out annual plants that will provide nectar for bees and butterflies, planting seeds for microgreens, pruning flowering plants (giving the 'Chelsea Chop') and applying comfrey tea. If you'd like to come along please RSVP to info@permablitzlondon.com
Forthcoming Events
Permablitz at Glengall Wharf Gardens
Sunday 2nd June, 10am-5.30pm
Old Kent Road, South-East London
Come along to Glengall Wharf Gardens, a large community garden that is registered as a Permaculture LAND project just off the Old Kent Road in one of the most densely populated boroughs of the UK. The garden is growing on the site of an old wharf that once sat alongside a canal, so there is very limited soil. This permablitz is going to work on the six-year old forest garden, and on the hugels that have been built on top of the concrete (hugels are raised growing mounds that have rotting wood at their heart and more will be explained about them at the permablitz). We will be clearing and planting in both areas.
There will be mini-workshops that explain hugel beds, the forest garden structure and an explanation of the unusual edible plants in the forest garden. We'll also talk about how the soil has been developed in the forest garden.
RSVP Essential: if you want to come along you need to let us know so we know numbers for lunch, which is provided, and we can give you all the specific details. Contact us here letting us know which permablitz you want to join.
Permaculture Magazine Prize 2019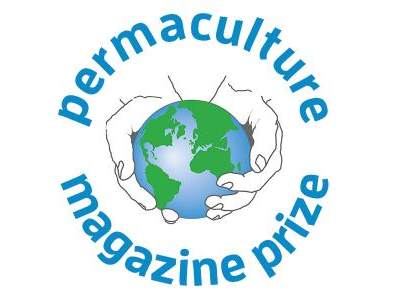 Are you a Permaculture project or community? Then why not submit an entry to the £25,000 Permaculture Prize 2019, read all about it here: https://www.permaculture.co.uk/articles/permaculture-magazine-prize-2019 we want to highlight and support the best projects worldwide. Entries now open, please share today.
London Permaculture Network – Interactive Project Map
The London Permaculture network has launched a map of permaculture, and permaculture-friendly projects in London. Go to http://www.londonpermaculture.com/map/ to see it. Use the map to guide yourself around the projects in your local area, and the whole of London.
This map is still being developed, and we would love your project to be included! If you would like your project added to the map please contact us at info@londonpermaculture.com
---
Brighton Events
Oh we do like to be beside the seaside – so head down to the Brighton Permaculture Trust – just a train ride away. Check out their website for news of courses, events and Permaculture by the sea.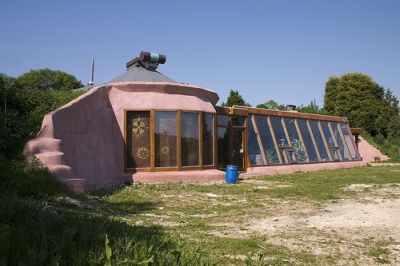 21st Century Permaculture Radio
Archive programmes available at https://www.mixcloud.com/21stcenturypermaculture/
Open Days & Volunteering
Please confirm with the project for opening hours and volunteering days.
Cecil Sharp House, Camden NW1
Come and volunteer at the permaculture LAND (Learning and Network Demonstration site) project at Cecil Sharp House. Weekly volunteering sessions
Email csh-landproject@permablitzlondon.com
Organic Lea – Hawkwood Plant Nursery, 115 Hawkwood Crescent, Chingford, E4 7UH. Organiclea hold Open Days at Hawkwood Community Plant Nursery on the last Sunday of each month 12pm – 4pm. Just show up and join in. Regular volunteer days at Hawkwood are Wednesdays and Fridays 11am-4pm, and Tuesday afternoons 1.30-4pm. New volunteers are asked to join a volunteer induction, on the 1st Wednesday or 3rd Friday of every month. Check the website for more information including induction dates, www.organiclea.org.uk/get-involved/volunteering/
Orchard Project – London and nationwide. There are loads of events happening each month that you can help out with, check out their website for up-to-date info: http://www.theorchardproject.org.uk/
Edible Landscapes Finsbury Park N4. Our sessions are every Sunday 10-2. No need to book, just come and join in! **Please don't forget to bring suitable all-weather clothes and footwear** Shared lunch is at 1pm, so bring something to nibble. We usually have a foraged salad as well.
The Meadow Orchard
Crouch End, N8. Every Saturday 11-4pm workday to care for the site, garden, orchard and wildlife meadow, plus an Eco-building session. Variable depending on leaders availability so check website for details:
www.meadoworchard.org
General garden volunteering ~ every Sunday from 1pm-4pm
Grown in Peckham ~ growing to sell ~ every Thursday 1-4pm, shared lunch at 1pm.
How
do
I
get
my
event
in this newsletter?
If you want your events to be in the London Permaculture Network newsletter, please email them to us, at
info@londonpermculture.com
before the 15th of the month, and they will go into the
next
month's newsletter.