London Permaculture News for September
The London Permaculture Newsletter will continue to publicise events related to permaculture as they move online. Though we have to keep a physical distance to protect ourselves and others we can still stay connected online. Please continue to tell us about your online events by emailing info@londonpermaculture.com – see the bottom of the newsletter for more details.
Stir to Action's Playground for the New Economy Online festival
1st-3rd September 2020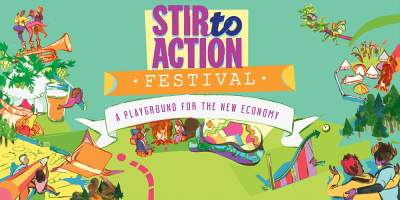 Join us to be challenged and inspired by our unique line-up of contributors, all offering provocative ideas about, and innovative alternatives to, the current political and economic landscape.We're online this year we're pulling out all the stops to give you an amazing festival experience, even without the field. That means you can join in from wherever you are. £10 online festival tickets now on sale. More details at www.stirtoaction.com/festival
Capital Growth Online Training
Wednesday 2nd September, 6pm
Growing Autumn and Winter Vegetables
Find out how you can grow your own vegetables all year round to find out what will grow and what you can harvest. You never know, you might come away with a different perception of these underestimated seasons.
Wednesday 9th September, 6pm
No Dig Gardening and Mulching Techniques
Find out why no-dig gardening is so good for the soil (and your crops!) and how mulching can help you to achieve soil health.
For more details and booking see https://www.capitalgrowth.org/training/
Planting salads for the winter
Tuesday 8th September 7pm-8.30pm
Now is the time to plant salads to sustain you over the winter months. This  Josiah Braithwaite Community Garden workshop will explain what they are, including some unusual, less well-known salad plants. They are simple to grow so join us to find out how. This will be an online workshop delivered via Zoom. It is free to attend, you just need to register by emailing 
jbcg@nubianlife.org.uk
The Ecology of Wellbeing – An Online Introduction to Permaculture
Tuesday 8th September to Thursday 17th September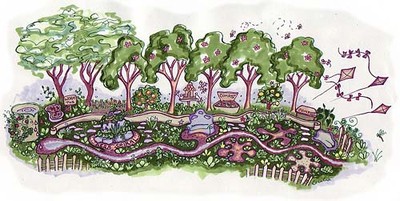 On this online introduction to Permaculture course you'll be taking a few steps into a positive future. Permaculture shows us how we humans can find our healthy place in nature and shift from separation, scarcity and disease to an ecology of wellbeing. On this face-to-face live online course you'll be in a virtual classroom, where you're able to engage with others, contribute and ask questions. We'll be covering the basics of Permaculture Design and by the end of the course, you will be ready to try it out in your garden, your workplace and your life. More details and booking at https://www.sociallandscapes.co.uk/events/2020/ecology-of-wellbeing-a-face-to-face-online-introduction-to-permaculture
Building an anti-racist farming movement with Leah Penniman
Wednesday 9th September, 7pm
The Landworkers' Alliance (LWA) and Land In Our Names (LION) are excited to be hosting a webinar with Leah Penniman from Soul Fire Farm to explore how we build an antiracist farming movement in the UK. Leah Penniman is a Black Kreyol farmer, author, mother, and food justice activist who has been tending the soil and organizing for an anti-racist food system for over 20 years. She currently serves as founding co-executive director of Soul Fire Farm in Grafton, New York, a people-of-color led project that works toward food and land justice. Her new book is Farming While Black: Soul Fire Farm's Practical Guide to Liberation on the Land. More details and booking at: https://landworkersalliance.org.uk/class/leah-penniman/
Permaculture Association members' social – September
Wednesday 12th August, 7pm
Monthly member socials are a place to meet and connect with other members. Share your ideas and get your questions answered through small group discussions and whole group Q&A. This month's theme is "Zone 00" – permaculture applied to our mental, physical and spiritual wellbeing. We can explore the challenges we've faced, and share ideas and resources that we've found useful. More details and booking at https://www.permaculture.org.uk/noticeboard/event/monthly-social/members-social-september
Permaculture Association – Trustees Wanted
Apply anytime – closing date Friday 18th September 2020
At this critical point for the future of the planet, the Permaculture Association (Britain) has adopted a new, ambitious strategic plan. We're looking for new trustees that share our values & commitment to achieving a sustainable & flourishing future. We are looking for individuals who share our commitment, energy and passion for meaningful change. Would you like to join us?
The skills and experience we are looking for are set out in the trustee recruitment pack available on our website. However, your energy and commitment are just as important to us and full training is available. As an inclusive employer we recognise that our volunteers need to reflect better the communities in which we live and work. We encourage applications from all sections of the community. We're committed to creating an organisation that recognises and truly values individual differences and identities.
Trustees are required to attend monthly online Board meetings and bi-annual face-to-face weekend meetings. They will also be invited to join one or more of the Board's sub-committees. We encourage you to apply as soon as possible so that we have a chance to meet and discuss the post in advance of elections at the Annual General Meeting. Ideally, please apply before 18 September and not later than 16 October.
For more details and to complete an application please visit www.permaculture.org.uk/trustee-vacancy
Capital Growth Urban Harvest Online
Friday 18th September to Sunday 27th September
Check out our creative programme from interesting talks to fun and silly veg competitions for the whole family.  We're running some of the events ourselves (including shining a spotlight on our Community Harvest initiative) and we're promoting events that other projects and gardens are running too.  We hope you'll be able to pop in for some or all of the programme to help celebrate all the amazing work taking place on the ground in the community food growing movement right now.
More information at https://www.capitalgrowth.org/urban-harvest/
London Digital Harvest Festival
Saturday 19th September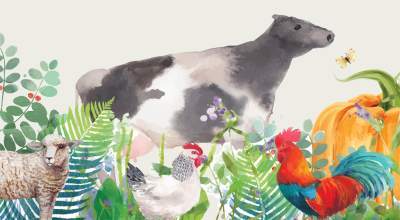 Join in the fun of London Digital Harvest Festival. We are inviting the world into the buzzing life of London's city farms and gardens by going online. It will be a free, ticketed event, with a cosy welcoming feel. We will release exclusive films, photos and podcasts made in advance by staff and volunteers of London's farms and gardens. See more details at https://londonharvestfestival.wordpress.com/. We will broadcast live on the day, with cook-alongs, craft-alongs,live compering and a fireside Zoom for staff and volunteers. Book a free ticket at https://www.eventbrite.co.uk/e/london-digital-harvest-festival-tickets-115566543643
Green manures to improve your soil
Tuesday 22nd September 7pm-8.30pm
Join Josiah Braithwaite Community Garden to find out about green manures and how they can benefit the soil. Now is the time to consider what green manures you are going to plant over winter to cover soil that you have cleared after growing vegetables.
This will be an online workshop delivered via Zoom. It is free to attend, you just need to register by emailing 
jbcg@nubianlife.org.uk
Northern Real Farming Conference
Monday 28th September to Saturday 10th October

The inaugural on-line Northern Real Farming Conference will be run in partnership with the Oxford Real Farming Conference. The Northern Real Farming Conference is a unique opportunity to meet the people putting new models of farming into practice, be inspired by those who have been farming for some time, and connect with other farmers facing their own challenges in producing good, affordable food for healthy communities. More details, and booking at https://www.northernrealfarming.org/
Forthcoming Events
Green Architecture Sessions 2020
Monday 21st September  – Saturday 3rd October
The Green Architecture Day team brings together the industry's leading professionals to talk about holistic circular design and solutions to create a built environment that works for both people and planet. Kicking off on the 21st September the two-week event will host a series of online lunchtime talks, Q&A's, panel discussion and breakout sessions where you will be able to get your questions answered by the architecture and construction industry's leading professionals. More details and booking at https://brightonpermaculture.org.uk/events/event/green-architecture-day/
National Online Permaculture Convergence 2020
Friday 16th October to Sunday 18th October
We are excited to announce that we will be hosting our very first online permaculture convergence on 16 – 18 October 2020. More details to follow soon, but it will be hosted via Crowdcast, with a gift economy payment system. Stay tuned to https://www.permaculture.org.uk/noticeboard/event/convergence/national-online-permaculture-convergence-2020 for more information as plans develop
---
Easing the lockdown – advice for projects
This in-between time where things are not 'back to normal', but society is starting to open up again, is far more stressful for many than lockdown itself. If you run a project or courses, it can be difficult to navigate often conflicting advice about the best approach to starting up again safely. The Permaculture Association have put together a document – Easing lockdown guidance – which will hopefully help you with some of those decisions. This is a work in progress, so all feedback welcome to Andy Goldring. Download it at https://blog.permaculture.org.uk/sites/default/files/easing_lockdown_guidance_22_july_2020.pdf
Designing for Resilience : Foundations of Permaculture Online Course
We are bringing you online courses! Right now, we are creating and testing permaculture courses to bring to you. We have a globally recognised certifying teachers register and active community of permaculture teachers. Along with our LAND demonstration network of over 120 sites and Education Working Group volunteers, we are working together to bring you quality permaculture courses online. Helping more people learn permaculture.
It feels like a natural progression for us to offer high quality permaculture and sustainability courses. We have loads of resources to help connect you with other learners. We aim to provide a transformative learning experience – helping you learn permaculture and change your world.
More details at https://permaculture.org.uk/permaculture-course
Grow Your Own – free download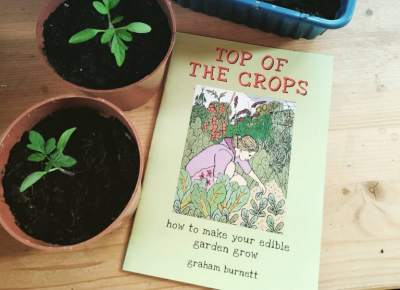 Spiralseed's newly revised and reprinted edition of 'Top of the Crops – How to make Your Edible Garden Grow' is available as a free PDF download for the duration of the COVID-19 Lockdown period, in the hope that folks will find it a useful and empowering beginners guide, building confidence and encouragement to play a part in food security solutions for ourselves and our communities – Another world IS possible! Go to https://spiralseed.co.uk/ for the download.
---
21st Century Permaculture Radio
Archive programmes available at https://www.mixcloud.com/21stcenturypermaculture/
Brighton Permaculture Trust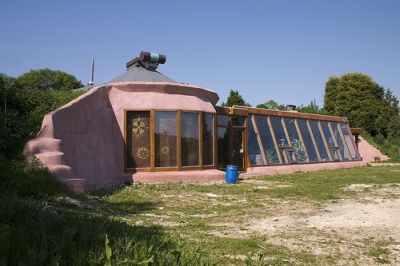 Head to the Brighton Permaculture Trust. Check out their website for news of courses, events and Permaculture by the sea. Courses are currently being rearranged, and they are are working hard to rearrange events, venues, and tutors.
London Permaculture Network – Interactive Project Map
The London Permaculture network has launched a map of permaculture, and permaculture-friendly projects in London. Go to http://www.londonpermaculture.com/map/ to see it. Use the map to guide yourself around the projects in your local area, and the whole of London.
This map is still being developed, and we would love your project to be included! If you would like your project added to the map please contact us at info@londonpermaculture.com
---
How do I get events and webinars in the newsletter?
If you want your webinars, online events, and announcements to be in the London Permaculture Network newsletter (sent out at the start of each month), please email them to us, at info@londonpermaculture.com before the 15th of the month, and they will go into the next month's newsletter.