Winter Pruning Workshop
Saturday 2nd February, 10am-3pm
Alara Wholefoods, 110 Camley Street, London N1C 4PW
Join The Orchard Project for an introduction to fruit tree pruning in one of London's most urban orchards at Alara Wholefoods, Camden. The workshop will cover formative and remedial pruning on apple and pear trees from 5-9 years old. There will be plenty of opportunity for everyone to learn through practice, and we will also cover general fruit tree care. More info at: https://www.theorchardproject.org.uk/events/public-winter-pruning-workshop-london/
Three Acres And A Cow
Wednesday 6th February, 7pm
St Paul's Church, Camden Square, London, NW1 9XG
The show connects the Norman Conquest and Peasants' Revolt with current issues like fracking, the housing crisis and food sovereignty movements via the Enclosures, English Civil War, Irish Land League and Industrial Revolution, drawing a compelling narrative through the radical people's history of Britain in folk song, stories and poems.  *****Please note change of venue to St Paul's Church, Camden Square, London, NW1 9XG****
Eventbrite ticket page – https://www.eventbrite.com/e/3-acres-a-cow-a-history-of-land-rights-protest-in-folk-song-story-tickets-53435784871
The Bartlett International Lecture Series – Momoyo Kaijima
Wednesday 6th February, 6pm-8pm
Bartlett School of Architecture UCL, 22 Gordon Street,London WC1H 0QB
Momoyo discusses Architectural Behaviorology, an architectural design method, in which one focuses on creating better accessibility to local resources.
More info at https://www.ucl.ac.uk/bartlett/architecture/events/2019/feb/momoyo-kaijima-bartlett-international-lecture-series
London climate strike in solidarity with #Fridaysforfuture
Friday 15th February, 10am-3pm
Parliament Square, London, SW1
Mass Strike for the Climate Day 15th February 2019. More info at https://www.facebook.com/events/1760479297397102/
'Love Under the Stars'
Thursday 14th February, 6:30pm-10:30pm
Meadow Orchard Project, Crouch End, N8 8JD, London
An event in a mini urban land project coming up. There will be bonfires, music and star gazing with Nick from the Baker Street Astronomers. Hope to see you there, tickets are £5, no one refused on the door for lack of funds.. More info at https://www.eventbrite.co.uk/e/love-under-the-stars-tickets-55126724517
Improving Soil Health on Horticulture Operations
Friday 22nd February, 9am-5pm
Hawkwood Nursery, 115 Hawkwood Crescent, London E4 7UH
Roots Make Soil! Apply the soil health principles to transform your soil into a crumbly, friable state that's easy to work & produces healthy crops. The soil health principles work. From large farms to market gardens, when implemented doggedly they bring real results: better soil structure, healthier crops and more consistent yields. What's more, the growers that have most rigorously applied these principles have the more profitable operations today. A one-day course on promoting and preserving soil health, using problem-based learning. More info, and links to booking pages at https://www.facebook.com/events/513222022531682/
Growth, Degrowth and Climate Justice
Saturday 23rd February, 12am-5pm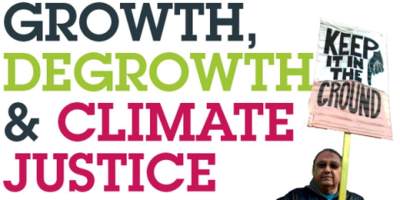 Kennington Park Community Centre, Harleyford Street, London SE11 5SY
Economic growth is a shibboleth of modern politics, but is it compatible with climate justice? Do rich countries need to 'degrow', and if so, what would that actually look like? Join us to discuss what the politics of degrowth might mean for organising to stop climate breakdown. Event is free, book tickets at https://www.eventbrite.co.uk/e/growth-degrowth-and-climate-justice-tickets-53680852876
Permablitz/Volunteer Forest Gardening Day
Saturday 23rd February, 10am-4pm

The Quadrangle, Shoreham Road, Shoreham Kent TN14 7RP
Please join us for a permablitz day in the beautiful Darent Valley helping with various jobs in our 7 year old forest garden. No cost – Food and drink provided. More information at https://thequadrangle.co/event/volunteer-forest-gardening-day/
Formidable Vegetable's 'Earth People Fair' Single
The new Earth People Fair single is now available for a spin via https://soundcloud.com/formidablevegetable/01-earth-people-fair-wb-ref/s-J3mdG. Official Music Video: https://youtu.be/ZIQlS_VrNkQ
Forthcoming Events
Permablitz at Reay Primary School
Saturday 2nd March, 10am-5pm
The Oval, south London
This will be the second permablitz organised at Reay Primary School garden and we will be getting busy digging out and setting up the pond and making planters and planting fruit trees as part of the project to create a sensory-edible garden for children aged 3-11 years. We will welcome adults and children – the more the merrier and there will be jobs for all!
The mini-workshops will include an explanation of how to plant up a pond and planting bare-rooted fruit trees in winter. You'll also have a chance to learn basic woodworking skills including sawing and drilling.
RSVP Essential:
if you want to come along you need to let us know so we know numbers for lunch, which is provided, and we can give you all the specific details. 
Contact us here
 letting us know which permablitz you want to join.
Permablitz at Forest Farm Peace Garden
Saturday 9th March, 10am-5pm
Hainault, East London
Come and join us for the third permablitz to implement a project funded by 'Grow Wild' (led by Kew Gardens) to create an area of forest garden to showcase edible, wildlife-friendly plants that have been growing in Britain since ancient times. We will be preparing the soil and doing a lot of planting, some from seed. We'll also be setting up a shelter area with trellis for native climbers.
Mini-workshops will cover 'what are native plants?', an explanation of Forest Farm Peace Garden's forest garden design and this new area being established and 'the best way to establish new plants through their first year'.
RSVP Essential:
 if you want to come along you need to let us know so we know numbers for lunch, which is provided, and we can give you all the specific details. 
Contact us here
 letting us know which permablitz you want to join.
---
London Permaculture Network – Interactive Project Map
The London Permaculture network has launched a map of permaculture, and permaculture-friendly projects in London. Go to http://www.londonpermaculture.com/map/ to see it. Use the map to guide yourself around the projects in your local area, and the whole of London.
This map is still being developed, and we would love your project to be included! If you would like your project added to the map please contact us at info@londonpermaculture.com
---
Brighton Events
Oh we do like to be beside the seaside – so head down to the Brighton Permaculture Trust – just a train ride away. Check out their website for news of courses, events and Permaculture by the sea.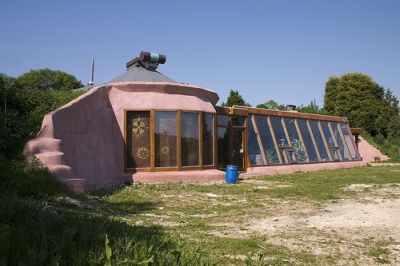 21st Century Permaculture Radio
Archive programmes available at https://www.mixcloud.com/21stcenturypermaculture/
Open Days & Volunteering
Please confirm with the project for opening hours and volunteering days.
Cecil Sharp House, Camden NW1
Come and volunteer at the permaculture LAND (Learning and Network Demonstration site) project at Cecil Sharp House. Weekly volunteering sessions
Email csh-landproject@permablitzlondon.com
Organic Lea – Hawkwood Plant Nursery, 115 Hawkwood Crescent, Chingford, E4 7UH.  Organiclea hold Open Days at Hawkwood Community Plant Nursery on the last Sunday of each month 12pm – 4pm. Just show up and join in. Regular volunteer days at Hawkwood are Wednesdays and Fridays 11am-4pm, and Tuesday afternoons 1.30-4pm. New volunteers are asked to join a volunteer induction, on the 1st Wednesday or 3rd Friday of every month. Check the website for more information including induction dates, www.organiclea.org.uk/get-involved/volunteering/
Orchard Project – London and nationwide. There are loads of events happening each month that you can help out with, check out their website for up-to-date info: http://www.theorchardproject.org.uk/
Edible Landscapes Finsbury Park N4. Our sessions are every Sunday 10-2. No need to book, just come and join in! *Please don't forget to bring suitable all-weather clothes and footwear*  Shared lunch is at 1pm, so bring something to nibble. We usually have a foraged salad as well.
The Meadow Orchard 
Crouch End, N8. Every Saturday 11-4pm  workday to care for the site, garden, orchard and wildlife meadow, plus an Eco-building session. Variable depending on leaders availability so check website for details: 
www.meadoworchard.org
General garden volunteering ~ every Sunday from 1pm-4pm
Grown in Peckham ~ growing to sell ~ every Thursday 1-4pm, shared lunch at 1pm.
How

 

do

 

I

 

get

 

my

 

event

 in this newsletter?
If you want your events to be in the London Permaculture Network newsletter, please email them to us, at
info@londonpermculture.com
before the 15th of the month, and they will go into the
next
month's newsletter.
Make a donation
Help the London Permaculture Network who produce this newsletter, continue its work connecting and inspiring London. Please make a donation, via PayPal.