Where to after International Permaculture Convergence: the London Permaculture Network talks to Andy Goldring
This is the first in a series of reportbacks from the International Permaculture Convergence, to offer feedback, particularly for anyone who wasn't able to go along. We are starting with an interview with Andy Goldring, CEO of the Permaculture Association. In future months we will be including interviews with the two people the London Permaculture Network funded to have scholarships: Beatriz Arjona Bernal from Columbia and Eugenio Lemos from East Timor.
Could you start by running through what IPC consisted of?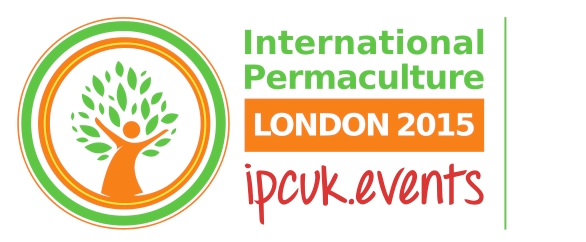 IPC started with a conference that was attended by 650 people, in central London for two days. It was followed by a five-day convergence on the outskirts of London, which was also attended by 650 people. There were also 40 edge events in Britain and Europe. All in all people from 70 countries were represented.
Group photo from Convergence. Its England, so of course it rained!
Of course there were also lots of people who made the event possible: 750 people who helped in some way; 200 workshop leaders and 200 people participated as staff, stewards or as part of the working groups.
How would you sum up the event overall?
I would say that the International Permaculture Convergence (IPC) was about developing a strong sense of collaboration between permaculturalists from different countries around the world and it showed that permaculture is emerging as a powerful movement across the world.
Could you give some examples of how that happened?
Well, one example is the emergence of the African Permaculture Union from IPC. African permaculturalists met several times on the grass at lunchtime at the conference and several more times at the Convergence, and by the end of IPC they had announced the formation of the African Permaculture Union.
Another example is Lia from China. She is a very dynamic young woman who is going to set up permaculture in China. She needs to show support from an international permaculture body to be able to establish a permaculture organization in China. She left with a group of people who are going to help her.
It isn't just about what happens at IPC, but also ongoingly. We need to make sure that anyone in the world who wants to do something positive with permaculture can find the support they need to do it. So we have been looking at how they can access other people's experience, how can we pull together the good practice.
So how is that going to happen from IPC?
To start with there are a number of groups that were formed at IPC and will start working internationally. They include groups looking at Bioregions, Children and young people, the International Permaculture Education Network, Enterprise and Permaculture, Permaculture in Indigenous and Traditional knowledge, and the International Permaculture Research Network.
And everyone can get involved with ongoing discussions around these topics via the online boards that have been set up to focus on particular issues. You'll find them here:
http://permacultura.boards.net/
As well as the groups it is important that the learning from IPC is disseminated, which is why it is great that the London Permaculture Network will feed back to permaculturalists in London.
Is there online material available for people who weren't able to attend?
Many of the speaches and workshops from IPC are already available online here:
What would you say to permaculturalists in London – where do we go from here?
I am in total awe of the local work that is happening. That is what matters – local work. It is important that we know that we are not alone. There are people around the world who are doing things and getting involved at a local level is still the most important thing.
There is a way of feeding back from your experience of working locally into the international arena. There was a group set up after IPC in Cuba in 2013 called 'The Next Big Step' and they are now co-ordinating feedback internationally. Go to this link to give your feedback and get involved: https://international.permaculture.org.uk/home
Overall IPC was a great example of the fact that when we work together we achieve so much more.
Work together internationally, share resources and the sky is the limit!