Diploma Gathering
Friday 24th to Sunday 26th November
Conwy Youth Hostel, Larkhill Sychnant Pass Road, Conwy, North Wales LL32 8AJ
Got a PDC and want to see what the Diploma is all about? Perhaps you registered a while ago but haven't really got going yet? Feeling a bit stuck? Book now for a brilliant weekend in North Wales with others on their Diploma pathway.
For more information,including prices and booking see https://www.permaculture.org.uk/diploma-gathering-nov-2017
Take Back The Power: The Future of Food In Britain
Friday 3rd November, 7pm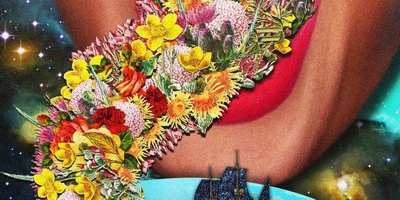 Covent Garden, London WC2E 8BE
With Colin Tudge (The Campaign for Real Farming); Harry Boglione (Haye Farm – Organic Farmer & Slow Food Movement); Tracy Worcester (Farms Not Factories); Karen Luyckx (Feedback – The Pig Idea). Why is there deprivation in a sea of plenty? Why is there environmental degradation when we can exist in harmony with the land? Why have we handed power over our individual and planetary health and nourishment to corporations who care only for short-term goals and profits? Join Advaya Initiative for a solution orientated panel discussion and Q&A exploring the current state of the food industry. More details and bookings : https://www.eventbrite.co.uk/e/take-back-the-power-the-future-of-food-in-britain-tickets-38707123047?aff=es2
Pruning fruit trees and bushes
Saturday 4th November, 10:30am-1pm
Oasis Nature Garden, Larkhall Lane, London SW4 6RJ
The team at Oasis Nature Garden will be taking you on a tour of this amazing space in the heart of Stockwell with woods, meadow, vegetable patch and ponds and orchard to explore and learn about the techniques needed to prune your own fruit trees and bushes properly and safely. Organised by Capital Growth. For all our coming training sessions please visit: http://www.capitalgrowth.org/training/
Sewn Seeds: Contemporary Dance & Visual Arts Exhibition
Sunday 5th November, 1pm and Friday 10th to Sunday 12th November
hARTslane, 17 Harts Lane, New Cross Gate SE14 5UP
SEWN SEEDS is a community inclusive and engaging event, exploring permaculture through art. The event will include a children's art
recycling workshop on Sunday 5th November, and over the weekend of 10th-12 November an exhibition and performances, and a free introduction to permaculture with Tish Vail from Social Landscapes. For more information see http://www.projectdirt.com/apps/event/49122/
Carpentry workshop
Tuesday 7th November 10am-2pm
Glengall Wharf Gardens, 64 Glengall Road, Peckham, London SE15 6NF, (East end of Burgess Park)
Come and help us build a garden structure and learn some useful skills along the way. No skills needed!
More info: https://burgessparkfoodproject.org.uk/
Tonics & Teas: Fermentation workshop with Rachel de Thample
Thursday 9th November , 6pm-9pm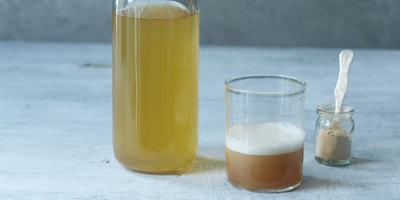 Jenius Social, Studio 8, The Islington Studios, 6 Hornsey Street, London N7 8GR
Tonics and teas have long been hailed as remedies for all manner of ailments and illnesses, and for their amazing health benefits. In this session you'll learn to make drinks to fight colds, balance your gut flora, boost your immune system, and feel ready to take on the world. Your ticket includes a light, vegan supper of soup and sourdough. Organised by Capital Growth. For all our coming training sessions please visit: http://www.capitalgrowth.org/training/
Eva's Permablitz
Saturday 11th November, 10am-5pm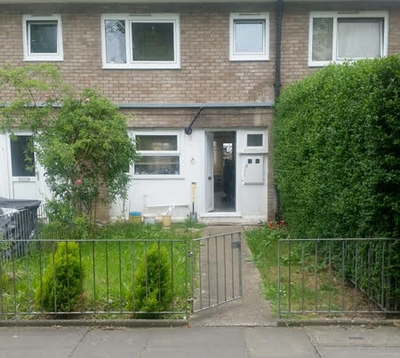 Maryland, East London
Come and join us for the first stage in the transformation of Eva's garden to create a low-maintenance, perennial garden designed according to a modified forest garden. We will be creating benches from recycled pallets for the patio area, felting wool to create cushions for the benches and laying down a lasagne mulch in the front garden in preparation for planting in the spring. There will be mini-workshops on dismantling pallets for recycling, making felt from sheep's wool and the benefits of a lasagne mulch.
RSVP Essential: if you want to come along you need to let us know so we know numbers and we can give you all the specific details. Contact us here
Introduction to Permaculture
Saturday 11th November – Sunday 12th November
Arc Hall, Hoathly Hill Community, West Hoathly RH194SJ
The Introduction to Permaculture is a weekend course giving you an overview of permaculture, its key design tools, case studies of permaculture people and places and some practical activities. You have the opportunity to try out permaculture design tools on a project of your choice: here you will have design support and go away with your first permaculture design. After this course, you are ready to get started in permaculture! For more information and booking see http://www.sunrisepermaculture.org.uk/portfolio/introduction-to-permaculture/
Mycology and Mushrooms – weekend course
Saturday 11 – Sunday 12 November, 9:30am–5:30pm
Hawkwood Nursery, 115 Hawkwood Crescent, Chingford, E4 7UH
Mushrooms have been growing wild since prehistoric times. Their therapeutic value has been prized in numerous cultures, for thousands of years. In the past few decades, mushrooms have become even more popular for their therapeutic qualities in the west as a result of an expanding body of scientific research supporting their numerous health benefits. Come and join us for a weekend of Mushroom Foraging & Cultivation For Beginners. More information at https://www.organiclea.org.uk/2017/10/mushroom-cultivation-3/
Increasing our impact as changemakers
Sunday 12th November, 2pm-5pm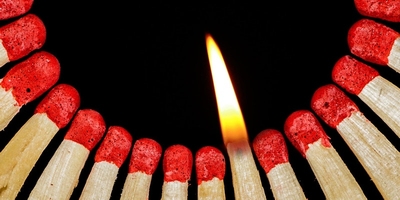 The Hive, 260-264 Kingsland Road, London E8 4DG
How to increase your impact as a changemaker? Are you concerned about what's happening in the world today? Wanting to change things but don't know how? Or working for change but feeling overwhelmed, burnt out or not sure of the best approach? If so this event is for you! More info and booking https://www.eventbrite.co.uk/e/increasing-our-impact-as-changemakers-tickets-39036094008
London Permaculture Network Autumn 
Meeting
Thursday 16th November, 6:30pm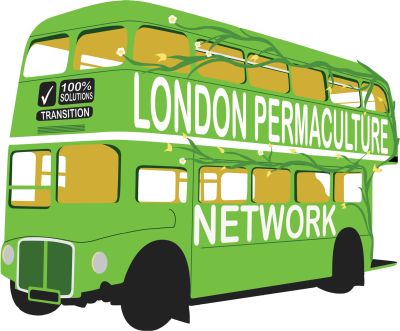 Lucas Arms, 245A Grays Inn Road, London WC1X 8QY
Come along to our autumn meeting, and help us plan our work in 2018, and how we can further develop the network. The agenda will include: the London Permaculture Festival, Project Dirt permaculture cluster, e-newsletter, interactive map, social media and introduction to London permaculture meetings.  If there are other items you would like added to the agenda please email the chair, Kayode, at info@londonpermaculture.com
Three Acres And A Cow, A History of Land Rights and Protest in Folk Song and Story
Saturday 18th November, 7pm
The Old School Rooms, 2 Powerscroft Road, Hackney, London, E5 0PU
Part TED-talk, part sing-along, part storytelling, here is a tale that connects the Norman Conquest, the Peasants' Revolt, and the Industrial Revolution with numerous related contemporary events and issues. A chance to share in tales, songs, and feelings that have been shared for centuries. Three Acres and a Cow is performed by storyeller and performance artist Rachel Rose Reid, social historian and folk musician Robin Grey, and special guests. Find out more about us at http://www.threeacresandacow.co.uk/
The London Upcycling Show
Sunday 19th November, 11am-3pm
Walthamstow Assembly Hall, Forest Road, E17 4JF
As part of European Week for Waste Reduction 2017, we will be holding our second London Upcycling Show. There will be lots to see and do, so come along to be inspired, get new ideas and have a go at upcycling. The event also sees winners announced for our north London upcycling competition. Residents, families or community groups were invited to upcycle a piece of furniture to be in with a chance to win vouchers for DIY stores. More details and registration at http://www.wiseuptowaste.org.uk/community/events/event/2017/11/19/the-london-upcycling-show
Roots to Work Event
Thursday 23rd November, 9:30am-4:30pm
Roots and Shoots, Walnut Tree Walk, Kennington, London SE11 6DN
A day of workshops, speakers and networking opportunities for people interested in kick-starting or developing a food-growing enterprise or career. Whether you're running a school garden and want to learn more about selling to parents and the community, or you've just finished a horticulture training course and are ready to find paid work, there is something for you to dig in with at Roots to Work. Workshops will cover income generation, freelancing and more. for more details see http://www.capitalgrowth.org/getconnected/
Cat's Permablitz
Sunday 26th November, 10am-5pm
Ladywell, South-East London
This is going to be the first phase permablitz to transform Cat's back garden into a space for growing fruit and veg, medicinal herbs and bee-friendly flowers according to a modified forest garden design. It will also be a space where her daughter can enjoy playing outside as well as a space to share with friends and family. We will be starting the project by creating planters for herbs using old scaffolding boards and laying down a lasagne mulch to prepare the soil for planting in spring. There will be mini-workshops on how to design planters with water saving elements, how to deal with perennial plants that overtaken a space and the benefits of creating a lasagne mulch.
RSVP Essential: if you want to come along you need to let us know so we know numbers and we can give you all the specific details. Contact us here
13th International Permaculture Convergence – IPCINDIA2017
Conference: 25th Nov – 26th November. Convergence: 27th November- 2nd December
Hyderabad, India
The IPC is a unique event where the international permaculture community meets once every two years. Two day Conference: "Towards Healthy Societies" with a special emphasis on women as agents of change in building sustainable communities. Convergence: It is a five day residential, experiential learning forum where permaculture practitioners and designers from all over the world come together to hold and attend workshops, learn, interact, engage and connect more deeply with each other. It will be held on a relatively new permaculture farm, where we are going to demonstrate many live land systems. Please visit http://ipcindia2017.org/ for more details.
Kew Mutual Improvement Society (KMIS) Lecture Series
Monday evenings 6 – 7 pm (please arrive by 5:45pm) throughout November and December
Jodrell Lecture Theatre, Royal Botanic Gardens, Kew, Richmond TW9 3AE
KMIS provides a season of horticultural lectures for the benefit of Kew students, staff and the public. Lecture seasons have occurred annually since the KMIS was established in 1871. Each season begins in autumn and runs until Easter the following year. Lectures are preceded by short items of interest, given by Kew staff and students or members of the public. The main lecture lasts about 45 minutes. Tickets are sold on the evening (we are unable to take advance bookings).
Monday 6 November, 6pm – Using every opportunity to cultivate, record and conserve
Monday 13 November, 6pm – Searching for passion flowers in South America
Monday 20 November, 6pm – Hillier Gardens through the seasons
Monday 27 November, 6pm – Conifers of the Pacific Northwest and the Botanical Wonders of Malaysian Borneo
Monday 4 December, 6pm – Before roots, shoots and leaves – the early evolution of plants
Monday 11 December, 6pm – The art of creative pruning
For more information see https://www.kew.org/kmis
Cafe Cairo
Thursday 30th November, 7:30pm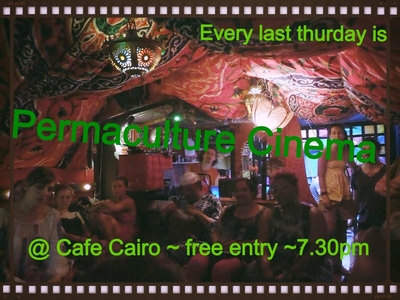 88 Landor Road,  Stockwell, London SW9
Every last Thursday of the month is South London Permaculture Cinema at Cafe Cairo. Doors open at 7pm, the evenings flow can be viewed on www.facebook.com/BrixtonEdge. Showing Eco films for change, promoting permaculture action in London, facilitated by Lola an evolving permaculture artist. Entry is free so what are you waiting for? The  30th of Novembers event is the last one of the year so we will be celebrating!
London Permaculture Network – Interactive Project Map
The London Permaculture network has launched a map of permaculture, and permaculture-friendly projects in London. Go to http://www.londonpermaculture.com/map/ to see it. Use the map to guide yourself around the projects in your local area, and the whole of London.
This map is still being developed, and we would love your project to be included! If you would like your project added to the map please contact us at info@londonpermaculture.com
Forthcoming Events
Winter Pruning Course
Saturday 9th December 10am – 3pm
Alara Wholefoods, 110 Camley St, London N1C 4PW
Join The Orchard Project for an introduction to fruit tree pruning in one of London's most urban of orchards at Alara Wholefoods, Camden. The workshop will cover both formative and remedial pruning on apples, pears, medlars and quince trees ranging from 4-8 years old. Please register here: https://www.eventbrite.co.uk/e/winter-pruning-course-tickets-27813352486
---
Brighton Events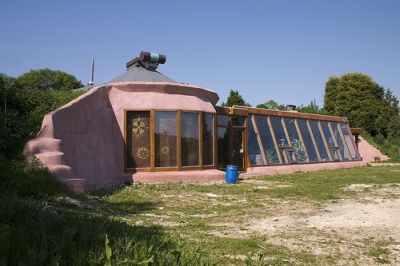 Oh we do like to be beside the seaside – so head down to the Brighton Permaculture Trust – just a train ride away. Check out their website for news of courses, events and Permaculture by the sea.
21st Century Permaculture Radio
Archive programmes available at https://www.mixcloud.com/21stcenturypermaculture/
Open Days & Volunteering
Cecil Sharp House, Camden NW1
Come and volunteer at the permaculture LAND (Learning and Network Demonstration site) project at Cecil Sharp House. Weekly volunteering sessions
Email csh-landproject@permablitzlondon.com
Organic Lea – Hawkwood Plant Nursery, 115 Hawkwood Crescent, Chingford, E4 7UH.  Organiclea hold Open Days at Hawkwood Community Plant Nursery on the last Sunday of each month 12pm – 4pm. Just show up and join in. Regular volunteer days at Hawkwood are Wednesdays and Fridays 11am-4pm, and Tuesday afternoons 1.30-4pm. New volunteers are asked to join a volunteer induction, on the 1st Wednesday or 3rd Friday of every month. Check the website for more information including induction dates, www.organiclea.org.uk/get-involved/volunteering/
Urban Orchard Project – Londonwide. There are loads of events happening each month that you can help out with, check out their website for up-to-date info: http://www.theurbanorchardproject.org/
Edible Landscapes
Finsbury Park N4. Volunteers can turn up on any of our regular days – Mondays and Fridays, 10-3 – and receive informal training – no experience necessary – just turn up – all welcome – shared lunch at 1pm.  
www.ediblelandscapeslondon.org.uk
The Meadow Orchard 
Crouch End, N8. Every Saturday 11-4pm  workday to care for the site, garden, orchard and wildlife meadow, plus an Eco-building session. Variable depending on leaders availability so check website for details: 
www.meadoworchard.org
General garden volunteering ~ every Sunday from 12 – 4pm
Herb Tuesdays, gardening for well being ~ every Tuesday 11 – 4pm, shared lunch at 1pm.
Grown in Peckham ~ growing to sell ~ every Thursday 11 – 4pm, shared lunch at 1pm.