Permablitz at Nubian Life Centre
Saturday 2nd June, 10am-5.30pm
White City, West London
Nubian Life Centre is a community centre that provides day care for African and Afro-Caribbean elders. This permablitz is being undertaken in partnership with Living Medicine, so the plants have been selected for their nutritional and medicinal benefits. We are going to be transforming the garden at the centre, creating a mini-forest garden, raised beds with the three sisters, adding trellis and climbers and laying out pathways. Mini-workshops will include 'the three sisters', ways to keep your plants watered and an explanation of the design.
RSVP Essential: if you want to come along you need to let us know so we know numbers and we can give you all the specific details. Contact us here
Midsummer medicinal herbs: Fresh forage on your doorstep
Saturday June 2, 10:30am-1:30pm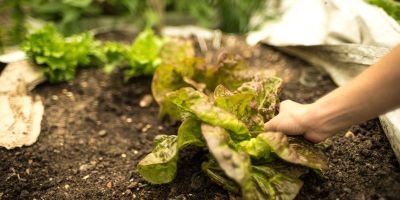 Edible Landscapes, Finsbury Park, London N4 2NQ
Join ELL & community herbalist Rasheeqa (Hedge Herbs) for a Saturday morning wander around the varied plant-scapes of Finsbury Park, exploring the health-supporting actions, uses and preparations of the medicinal herbs, flowers, shrubs and trees we find. Sharing knowledge about history, folklore, current research and practical applications in herbal medicine, we shall open the world of our local healing cabinets. We'll conclude the session with tastings of fresh-gathered seasonal plants made into infusions to experience the plants sensorily in our own bodies.For more info see http://www.ediblelandscapeslondon.org.uk/event/midsummer-medicinal-herbs-fresh-forage-your-doorstep
Permablitz London Design Guild
Starts Monday 4th June 7pm-9pm (8 free weekly sessions)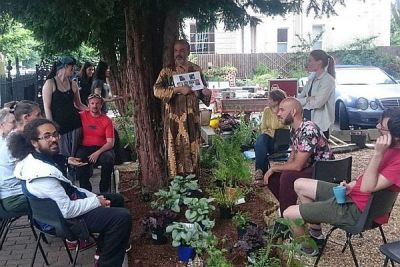 Cecil Sharp House Permaculture LAND project, Camden
Help design a permablitz and see it put into practice!
Permaculture designers from Permablitz London Design Guild are holding another Introduction to Permablitz Design series focused on creating designs for forthcoming permablitzes that will take place at a variety of sites across London.
All welcome: suitable for experienced designers, gardeners and complete beginners. If you would like to come along please email Kayode or Susannah at info@permablitzlondon.com to let us know. These sessions are free.
Permablitzes are edible, wildlife-friendly garden makeovers that typically involve a group of people meeting up for the day to create or develop a community or household garden according to a permaculture design. They spread through a network of reciprocity. Once you have been to a few permablitzes (usually three) you can have one for your garden or rooftop/balcony
Holistic Food Growing for the 21st Century
Thursday 7th June, 7.30pm – 9pm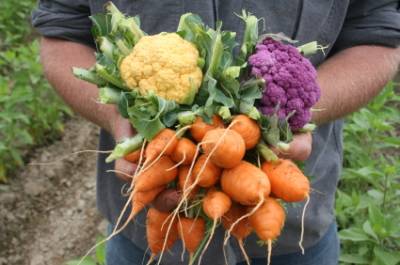 Rudolf Steiner House, 35 Park Road, London NW1 6XT
Biodynamics is a truly holistic method of producing high quality food. It is embraced by environmentalists, spiritual seekers and the most demanding food critics. It looks into the soil for answers to plant problems and renews our understanding of the connections between the planets, constellations and plant growth. During this evening, you will be able to get 'hands on' with some of the basics of the method. For more details see: http://www.rsh.anth.org.uk/whats-on/spirit-in-action/holistic-food-growing-for-the-21st-century/
Permablitz at Forest Farm Peace Garden
Saturday 9th June, 10am-5.30pm
Hainault, East London
Come and help plant and find out about native forest garden plants on this permablitz. It is the first of three to implement a project funded by 'Grow Wild' (led by Kew Gardens) to showcase edible, wildlife-friendly plants that have been growing in Britain since ancient times. Mini-workshops will cover 'what are native plants?', an overview of the plants, and an explanation of Forest Farm Peace Garden's forest garden design and this new area being established.
RSVP Essential: if you want to come along you need to let us know so we know numbers and we can give you all the specific details. Contact us here
Soil & Home Composting Workshop
Saturday 9th June 11am – 2pm
Sutton Community Farm, 40a Telegraph Track, Wallington, SM6 0SH
Composting expert Paul Richens will lead the workshop, which has been designed to encourage and inspire those wishing to improve their home composting know-how. Come along to discover why composting is absolutely key to creating healthy soil to produce food and flowers through building soil fertility, reducing waste and saving you money! This workshop is suitable for both those already composting or those wishing to compost. Whether you have access to a balcony, back garden or community garden, a range of techniques will be discussed with plenty of opportunity to ask questions and engage in discussion. See http://suttoncommunityfarm.org.uk/events/soil-home-composting-workshop-saturday-9th-june-11am-2pm/
Introduction to Permaculture
Saturday 16th-Sunday 17th June, 10am
Stepney City Farm, Stepney Way, London E1 3DG
This lively and interactive course will teach you the basics of permaculture: learning from natural systems to help us design our gardens, balconies – even our lifestyles!
Contact rosbedlow@hotmail.com for further information, or see http://stepneycityfarm.org/at-the-farm/courses/permaculture-courses/
Join the London Permaculture Festival team!
Team meetings on Tuesday 5th & 19th June, 6:30-8pm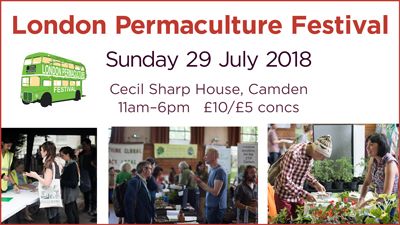 Cecil Sharp House, 2 Regent's Park Road, NW1 7AY
The annual London Permaculture Festival is a one day grassroots event that attracts around 700 people who come to learn about how the ethical design science of permaculture can offer sustainable, regenerative green solutions to different areas of modern life. We rely on 50-plus volunteers to put it on each year.
We will be meeting on the following Tuesday evenings from 6.30pm-8pm at Cecil Sharp House:
Tuesday 5th June
Tuesday 19th June
Tuesday 3rd July
Tuesday 17th July
Cecil Sharp House, 2 Regent's Park Road, NW1 7AY. Meet in the café downstairs. Camden tube/Camden Road overground
We would particularly appreciate help with:
Publicity/promotion
We could always use more creative ideas to promote the festival as well as help leafletting, distributing posters, setting up articles for the local/specialist press, arranging radio interviews, posting announcements on the internet and anything else you think might help to publicise the festival.

Help on the day
The festival cake stall
Our stalls market runs on a 'cake currency' in which two cakes 'buys' a stall – the cakes then being sold on the festival cake stall to help cover our costs.

If you would like to get involved, either beforehand or on the day itself, please contact Kayode at: info@londonpermaculturefestival.com
Three Acres And A Cow
Friday 23rd June, 7pm
Unity Hall, 277a Upper Street, Islington, London N1 2TZ
'Three Acres And A Cow' connects the Norman Conquest and Peasants' Revolt with Brexit, fracking and our housing crisis via the Enclosures, English Civil War, Irish Land League and Industrial Revolution. The show draws a compelling narrative through the people's history of England in folk song, story and poem. Part TED talk, part history lecture, part folk club sing-a-long, part poetry slam, part storytelling session… Come and share in these tales as they have been shared for generations. For more details see https://threeacresandacow.co.uk/2018/06/three-acres-and-a-cow-unity-hall-islington-london-23-06-18/
World Music Day Summer Picnic
Sunday, June 24, 12 noon
Forest Farm Peace Garden, end of Hazelbrouck Gardens,Hainault IG6 2XL
This year we are hosting our annual summer event as part of The Great Get Together – the UK-wide weekend event for communities to get together, in memory of Jo Cox, to celebrate all that we have in common. There will be lots on offer: music entertainment, interesting workshops, walks, children's activities, cob-oven pizza baking, refreshments and produce sales. Please put the date in your diary and we look forward to seeing you there! More info at https://www.forestfarmpeacegarden.org/events/ (and check out their new website!)
Principles of permaculture, observational walk and talk
Wednesday 27th June, 1pm-4pm
Glengall Wharf Garden, 64 Glengall Road, London SE15 6NF
A gentle walk exploring the principles of Permaculture around a beautiful Permaculture Land Centre in Peckham…. Connect with yourself, others and nature in an urban setting. All welcome. No experience necessary. For more details see https://www.eventbrite.co.uk/e/principles-of-permaculture-observational-walk-and-talk-tickets-46371932699
The Magic of Worm Composting
Saturday 30th June, 1pm-3pm
Stepney City Farm, Stepney Way, London E1 3DG
At this workshop you will learn how worm composting is a fun, low cost, efficient and low-tech solution for dealing with all our organic waste at home and work. Transform food waste into the world's finest nutrient-rich fertiliser and compost. Learn about worm biology, like how the composting worm is able to eat up to half its body weight a day in organic waste, whilst reducing the volume by 50%, providing the perfect ecological solution for waste management. More details at https://www.eventbrite.co.uk/e/the-magic-of-worm-composting-tickets-45284885311
Cafe Cairo
Thursday 28th June
88 Landor Road, Stockwell, London SW9
Every last Thursday of the month is South London Permaculture Cinema at Cafe Cairo. Doors open at 7pm, the evenings flow can be viewed on www.facebook.com/BrixtonEdge. Showing Eco films for change, promoting permaculture action in London, facilitated by Lola an evolving permaculture artist. Entry is free so what are you waiting for?
Gardening with Nature training at Cecil Sharp House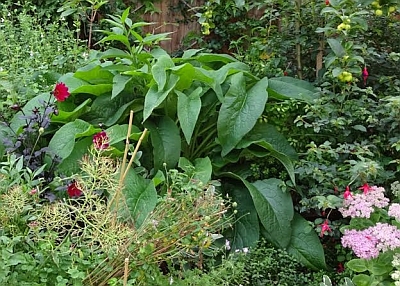 These sessions are part of a series of training sessions taking place at the Cecil Sharp House garden through the year for people who want to learn more about plants and the practicalities of taking care of them in a permaculture garden. Sessions are £6 each. For more details and booking go to http://www.permablitzlondon.com/gardening-with-nature-training/
Wednesday 6th June, 6pm-8pm, The importance of supporting plants
For many plants it helps them to give them support structures as they grow. In beds where there are a lot of plants it prevents one plant being smothered by another. Come and find out more.
Wednesday 13th June, 6pm-8pm, Summer care for fruit trees
There are lots of fruit trees at Cecil Sharp House and this session will focus on how to take care of them during the summer. We will be doing our summer pruning and thinning the fruit.
Wednesday June 20th,6pm-8pm, Water-wise in the summer
Keeping soil moist through the summer is crucial. At Cecil Sharp House we have a number of different ways of ensuring plants have enough water. They include: irrigation, mulching, wicking systems and hydrogels. Come and find out more.
Wednesday June 27th, 6pm-8pm, Creating plants for the future – taking semi-ripe cuttings
This is the time of year to take semi-ripe cuttings. This session will explain what they are and how to take them.
Capital Growth Training Courses in May
Saturday 2nd June, 10.30am-1.30pm, Midsummer medicinal herbs: Fresh forage on you doorstep, Edible Landscapes London, N4
Wednesday 6th June, 6.00pm-8.30pm, Growing food with children and young people, The Regent's Park Allotment, NW1
Wednesday 13th June, 6.00pm-8.30pm, Nature connection: exploring mindfulness in the garden, The Regent's Park Allotment, NW1
Saturday 16th June, 12.00-3.00pm, Urban chicken keeping, Spitalfields City Farm, E1
Saturday 23rd June, 10.30am-1.30pm, Creating and maintaining an edible urban oasis, Pop Brixton and Brixton Orchard, SW9
Wednesday 27th June, 6.00pm-8.30pm, Understanding wild bees: diversity, habitats and planting for pollen, Castle Climbing Centre, N4
See http://www.capitalgrowth.org/training/for more details and links to booking pages.
Have a stall at the London Permaculture Festival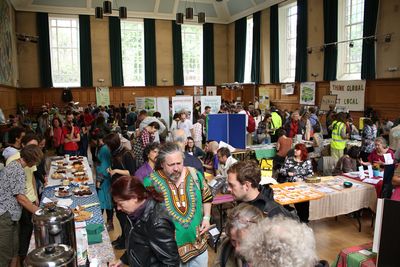 The ninth annual London Permaculture Festival will be held on Sunday 29th July, 2018 in the beautiful Arts & Crafts building of Cecil Sharp House, Camden, London.
Let London know all about your project, or sell your wares with a stall in the main hall of the festival.We normally have over 700 people attend during the course of the day. The audience are very much drawn from permaculture, alternative, green, action-oriented networks – all looking forward to a fun and fact-filled day bringing together people from across the capital and beyond who are interested in finding creative solutions for a sustainable future.
As in previous years we are operating a 'cake economy' asking all stall-holders to bake a couple of cakes as 'payment' for having a stall. For more details,and to book your place please email Hugh: stalls@londonpermaculturefestival.com We look forward to hearing from you!
London Permaculture Network – Interactive Project Map
The London Permaculture network has launched a map of permaculture, and permaculture-friendly projects in London. Go to http://www.londonpermaculture.com/map/ to see it. Use the map to guide yourself around the projects in your local area, and the whole of London.
This map is still being developed, and we would love your project to be included! If you would like your project added to the map please contact us at info@londonpermaculture.com
Permaculture Magazine Prize Launched!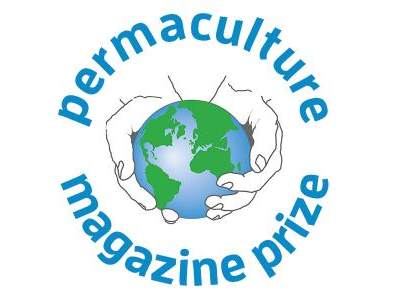 Permaculture magazine is launching the Permaculture Magazine Prize 2018 with a fund of £20,000. It will consist of one main award of £10,000 and four runners up of £2,500. The prize is open to any permaculture project in the world. We want to specifically award money to permaculture projects that reach ordinary people and demonstrate best practice permaculture both in terms of ecological and socially / culturally innovative design.We are looking for a variety of permaculture projects that are:
Regenerating damaged land
Enhancing habitat and biodiversity
Helping people to gain practical and community skills
Adding value to produce and developing local economies
Building community, creating social glue and greater economic resilience
Modelling new ways of cooperating and new cultural paradigms
Projects can apply if they have been functioning for at least three years and have established their place within their community. Please tell permaculture projects around the world about the prize. We want to hear from you! Online applications are open now and it's free to enter. For more details see https://www.permaculture.co.uk/articles/permaculture-prize-2018
Forthcoming Events
Introduction to Permaculture
Saturday 7th – Sunday 8th July, 10am
Furnace Fields Smallholding, near East Grinstead, West Sussex
The Introduction to Permaculture is a weekend course giving you an overview of permaculture, its key design tools, case studies of permaculture people and places and some practical activities. You have the opportunity to try out permaculture design tools on a project of your choice: here you will have design support and go away with your first permaculture design. After this course, you are ready to get started in permaculture! For more details see http://www.sunrisepermaculture.org.uk/portfolio/introduction-to-permaculture/
Capital Growth Training Courses in early July
Saturday 7th July, 10.30am-1.30pm, Fermenting: sauerkraut, kimchi and fruit Drinks, The Castle Climbing Centre, N4
Wednesday 11th July, 6.00pm-9.00pm, Introduction to Honey Bee biology: Principles of sustainable beekeeping practice and wider environmental context, The Castle Climbing Centre Garden, N4
Saturday 14th July, 10.30am-1.30pm, Composting toilets for community gardens: How to design and build your very own compost loo, Sydenham, SE26
See http://www.capitalgrowth.org/training/ for more details.
National Permaculture Convergence
Thursday 20th- Sunday 23rd September 2018
Manchester, England
We're delighted to announce that the National Permaculture Convergence, organised by the Permaculture Association, will be happening in Manchester 20 -23 September.
The event will be held across venues in Hulme, including the wonderful Hulme Community Garden Centre, Z-arts and Hulme Hall.
Friday: a day-long conference,
Saturday: a day of practical learning and activity
Sunday: a shared brunch and tours of local projects.
On the Thursday there will be an Educators' Meeting and a Thriving Communities network meeting
Tickets on sale 7 May 2018 – see https://permaculture.org.uk/noticeboard/event/convergence/national-permaculture-convergence for more details
---
Brighton Events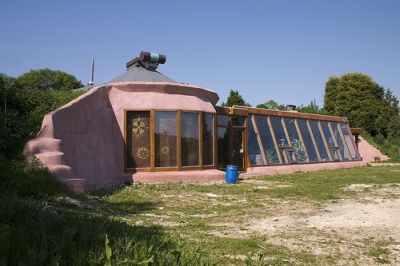 Oh we do like to be beside the seaside – so head down to the Brighton Permaculture Trust – just a train ride away. Check out their website for news of courses, events and Permaculture by the sea.
21st Century Permaculture Radio
Archive programmes available at https://www.mixcloud.com/21stcenturypermaculture/
Open Days & Volunteering
Please check details with projects, as many close over the winter period
Cecil Sharp House, Camden NW1
Come and volunteer at the permaculture LAND (Learning and Network Demonstration site) project at Cecil Sharp House. Weekly volunteering sessions
Email csh-landproject@permablitzlondon.com
Organic Lea – Hawkwood Plant Nursery, 115 Hawkwood Crescent, Chingford, E4 7UH.  Organiclea hold Open Days at Hawkwood Community Plant Nursery on the last Sunday of each month 12pm – 4pm. Just show up and join in. Regular volunteer days at Hawkwood are Wednesdays and Fridays 11am-4pm. New volunteers are asked to join a volunteer induction, on the 1st Wednesday or 3rd Friday of every month. Check the website for more information including induction dates, https://www.organiclea.org.uk/volunteering/
The Orchard Project – Londonwide. There are loads of events happening each month that you can help out with, check out their website for up-to-date info: http://www.theorchardproject.org.uk/
The Meadow Orchard Crouch End, N8. Every Saturday 12-4pm  workday to care for the site, garden, orchard and wildlife meadow, plus an Eco-building session. Variable depending on leaders availability so check website for details: www.meadoworchard.org
General garden volunteering ~ every Sunday from 12 – 4pm – next open dates: 18th and 25th Feb, 18th and 25th March
Herb Tuesdays, gardening for well being ~ every Tuesday 10 – 2pm, shared lunch at 1pm.
Grown in Peckham ~ growing to sell ~ every Thursday 11.30 – 2:30pm, shared lunch at 1pm.
Please check winter opening hours