Permablitz at Reay Primary School
Saturday 1st December, 10am- 3:30pm
The Oval, south London
We are delighted to invite you for our first Permablitz organised at the Reay Primary School garden to prepare the land for creating a sensory garden for children between 3-11 years old. We will be preparing soil for planting next year by laying down a lasagne mulch of cardboard, manure and bark chip. There will be plenty of tools for children to join in! We will also be moving a bug hotel to a new space and talking about the different 'bugs' that might use the hotel. Mini-workshops will include a talk about the decomposing bugs, fungi and microbes in the soil that will be living in and eating the lasagne mulch and a presentation about the design for the children's sensory garden.
RSVP Essential: if you want to come along you need to let us know so we know numbers and we can give you all the specific details. Contact us here letting us know which permablitz you want to join.
Tree Planting with Sustainable Hackney and Plastic Free Hackney
Sunday 2nd December, 10am to 5pm
Thanks to the Mayor of London and the Woodland Trust we have 320 baby trees – (saplings/wipps) to plant along the River Lea area to regenerate biodiversity and wildlife habitat in the area. Last time we did a giant litter pick, let us join forces again to plant trees that will last a life time whilst help London become a national park city, and help sequester carbon, reducing air pollution for future generations.  For full details, and meeting point please email bettina@plasticfreehackney.com.
This event is part of a London-wide tree planting weekend, over the 1st and 2nd December. to find an event near you, go to https://www.london.gov.uk/events/2018-12-01/volunteer-tree-planting-event
Christmas Drinks with Transition Primrose Hill
Thursday 20th December, 6pm
The Queens, 49 Regent's Park Rd, Camden Town, London NW1 8XD
Come and join Transition Primrose Hill for seasonal drinks at The Queens on Thursday 20 December at 6.pm. All welcome, especially if you want to get more involved in local environmental projects.
Christmas Events at London's City Farms

Vauxhall City Farm – Christmas Family Weekend
Saturday 1st – Sunday 2nd December, 11am – 3.30pm
A festive weekend of Christmas fun
https://www.vauxhallcityfarm.org/Event/christmas-family-weekend
Kentish Town City Farm Christmas Fayre
Sunday 9th December, 12 noon-4pm
Santa's Grotto ~ Pony Rides ~ Stocking Fillers
http://ktcityfarm.org.uk/whats-on/
Spitalfields City Farm – Families Go Wild Winter Fayre!
Saturday 15th December, 12 noon – 2pm
Farm Tours – Tombola – Christmas Crafts – Farm Grown Preserves – Handmade Gifts – Mince Pies
https://www.spitalfieldscityfarm.org/whats-on/2018/11/14/families-go-wild-winter-fayre
Mudchute City Farm Christmas Festivities
Saturday 15th December, 12 noon-5pm
Tree decoration contest and craft workshop
https://www.mudchute.org/news/christmas-festivities-2018
Forest Farm Peace Garden Volunteering Opportunity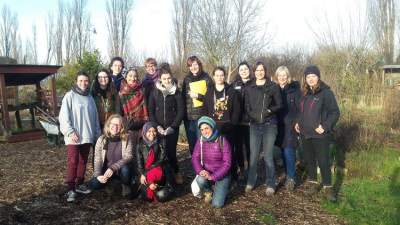 Forest Farm Peace Garden is now recruiting new buddy volunteers to join their ecotherapy team. Do you love being in nature and supporting others? Being a buddy is an opportunity to develop skills and experience in social and therapeutic gardening and support work, as well as learn more about organic growing and permaculture. Two-days free training is provided on Friday 8th & 15th February 2019. The closing date for applications is Friday 1st February. For further details see the website: https://www.forestfarmpeacegarden.org/buddy-volunteers
Project Dirt becomes Semble!

Projects which were part of the London Permaculture network cluster have been moved from Project Dirt to Semble. The information about your project remains the same, but please update your project in Semble.
It will take just a few minutes, and this is what to do:
1. Login at semble.org using your email and password.
Tip: Can't remember your password? Click 'forgot password' to reset it!
2. Click on "My profile" in the menu (look for the little down arrow in top right corner).
3. Go to your project, and click "Edit this post" in the green sidebar.
4. Make your changes, review, and publish. Easy peasy.
Forthcoming Events
Silvopasture for Climate Resiliency
Thursday 10th January 11am – 4pm
e5 Bakehouse, 395 Mentmore Terrace. London E8 3PH
Discover the potential of silvopasture for transforming livestock farming, from the use of trees as fodder for animals, to the potent impacts on climate resiliency and carbon sequestration. The practice was rated by Project Drawdown as the top agricultural solution to climate change. Cost £50
More info: http://e5bakehouse.com/classes/silvopasture-for-climate-resiliency/
We are not taking online bookings for this class, please call us on 0208 525 2890 to book your place.
Fruit Tree Pruning Workshop at Cecil Sharp House
Sunday 13th January, 12pm-4pm
Cecil Sharp House, 2 Regent's Park Road, London NW1 7AY
The fruit trees are dormant through winter so it is the ideal time to prune them. This workshop will explain the benefits of pruning fruit trees and go through how to approach pruning them. We will be pruning the trees in the Cecil Sharp House garden so you will have a chance to have a go. The session will also look at preparing your tools and other winter fruit tree maintenance. Cost £20 – Includes lunch of soup and salad. for more info and tickets see http://www.permablitzlondon.com/event/fruit-tree-pruning-workshop/
---
London Permaculture Network – Interactive Project Map
The London Permaculture network has launched a map of permaculture, and permaculture-friendly projects in London. Go to http://www.londonpermaculture.com/map/ to see it. Use the map to guide yourself around the projects in your local area, and the whole of London.
This map is still being developed, and we would love your project to be included! If you would like your project added to the map please contact us at info@londonpermaculture.com
---
Brighton Events
Oh we do like to be beside the seaside – so head down to the Brighton Permaculture Trust – just a train ride away. Check out their website for news of courses, events and Permaculture by the sea.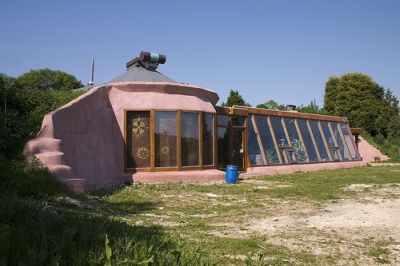 21st Century Permaculture Radio
Archive programmes available at https://www.mixcloud.com/21stcenturypermaculture/
Open Days & Volunteering
Please confirm with the project for opening hours and volunteering days.
Cecil Sharp House, Camden NW1
Come and volunteer at the permaculture LAND (Learning and Network Demonstration site) project at Cecil Sharp House. Weekly volunteering sessions
Email csh-landproject@permablitzlondon.com
Organic Lea – Hawkwood Plant Nursery, 115 Hawkwood Crescent, Chingford, E4 7UH.  Organiclea hold Open Days at Hawkwood Community Plant Nursery on the last Sunday of each month 12pm – 4pm. Just show up and join in. Regular volunteer days at Hawkwood are Wednesdays and Fridays 11am-4pm, and Tuesday afternoons 1.30-4pm. New volunteers are asked to join a volunteer induction, on the 1st Wednesday or 3rd Friday of every month. Check the website for more information including induction dates, www.organiclea.org.uk/get-involved/volunteering/
Urban Orchard Project – Londonwide. There are loads of events happening each month that you can help out with, check out their website for up-to-date info: http://www.theurbanorchardproject.org/
Edible Landscapes
Finsbury Park N4. Volunteers can turn up on any of our regular days – Mondays and Fridays, 10-3 – and receive informal training – no experience necessary – just turn up – all welcome – shared lunch at 1pm.  
www.ediblelandscapeslondon.org.uk
The Meadow Orchard 
Crouch End, N8. Every Saturday 11-4pm  workday to care for the site, garden, orchard and wildlife meadow, plus an Eco-building session. Variable depending on leaders availability so check website for details: 
www.meadoworchard.org
General garden volunteering ~ every Sunday from 1pm-4pm
Grown in Peckham ~ growing to sell ~ every Thursday 1-4pm, shared lunch at 1pm.
How

 

do

 

I

 

get

 

my

 

event

 in this newsletter?
If you want your events to be in the London Permaculture Network newsletter, please email them to us, at
info@londonpermculture.com
before the 15th of the month, and they will go into the
next
month's newsletter.
Make a donation
Help the London Permaculture Network who produce this newsletter, continue its work connecting and inspiring London. Please make a donation, via PayPal.