London Permaculture Festival 2019 – a special day!
This year's London Permaculture Festival was another success, with over 600 people attending workshops, browsing the stalls market, enjoying cake from the festival tea and cake stall and delicious food from in-house café PINK.
We had 25 exciting and varied workshops including the public launch of '52 Climate Actions', 'Assembling effective permaculture systems', 'Climate Emergence-how can we prevent our extinction both practically and psychologically?', 'Introduction to Permaculture', 'Solutions Resilience and Biomimicry', 'Keys to designing an urban forest garden', 'Living in an intentional off-grid community', 'Living medicine-improving health and wellbeing with food and herbs' as well as many others.
The workshops were packed out, and the stalls market full to bursting with stalls! The festival had a great mix of people of all ages and lots of people finding out about permaculture for the first time.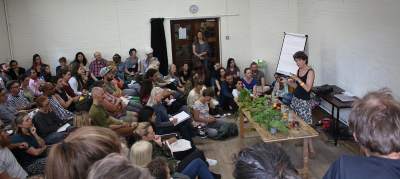 This year we joined forces with the international Children in Permaculture team and included a series of workshops from them as well as hosting the first Children in Permaculture conference in Britain the next day. The Families at the Festival zone as always kept the kids busy with nature stories, face painting, nature art, planting a seed and learning about wildlife. All in all a wonderful day – stimulating, fun and friendly! A big thank you to everyone who helped make the festival possible: speakers, stall holders, volunteers, and of course, attendees!
Exploring nature together – A free workshop for children and caregivers
Friday 2nd August, 10am-2pm
Edible Landscapes London, Finsbury Park, London N4 2NQ
A stimulating experiential session for parents/caregivers and young children to explore the natural world together. Come and learn fun, creative and free ways to spend time outdoors that inspire a sense of wonder in children and adults alike. Together we will nurture a safe, playful space and find creative ways to connect more deeply with each-other.
Followed by Free evening outdoor sound journey at 6:30pm until 8pm
Come join us at Edible Landscapes for an outdoor sound journey; a co-creation with nature. Sound Nature will take you on a sound journey using voice, gongs, Himalayan bowls, chimes and an array of other instruments, whilst all the time we will be held by the sound of the wind through the trees and the birdsong surrounding us. More info: http://www.ediblelandscapeslondon.org.uk
Gardening with Nature Sessions at Cecil Sharp House
Fridays 2nd, 9th, 16th, 23rd, 30th August, 1.30pm-4.30pm
Cecil Sharp House Permaculture Garden, 2 Regent's Park Road, London NW1 7AY
These Gardening with Nature sessions provide an opportunity to learn about maintaining the Cecil Sharp House permaculture garden through the year. In these sessions we'll be maximising the nectar available to bees and butterflies by deadheading flowers, applying comfrey tea to the garden and planting seeds for autumn salads/greens and spring flowers. If you'd like to come along please RSVP to info@permablitzlondon.com
Family Day: make, play, explore
Saturday 10th August, 10am-2pm
Edible Landscapes London, Finsbury Park, London N4 2NQ
Come and have some fun and games in Edible Landscapes – ideal for 5 to 9 year olds, with leaf rubbings, flower prints, bug hunting, pond dipping. Come for the whole day or just drop in. Compost loo and water tap on site. http://www.ediblelandscapeslondon.org.uk
Pruning Espalier and Fan Fruit Trees
Sunday 11th August 10am-3pm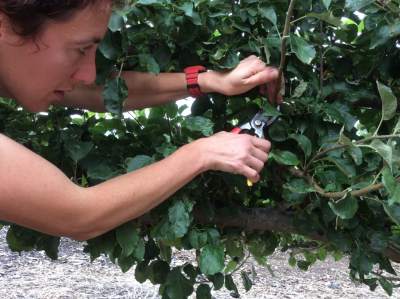 King Henry's Walk Garden, Islington
Learn how to prune "trained form" fruit trees including espalier apples and pears, and fanned plums and cherries, under the expert guidance of The Orchard Project. Trained form fruit trees are beautiful to look at and very productive. King Henry's Walk Garden is a beautiful community garden, with around 18 trained apple, pear, quince, cherry, plum and apricot trees. You will learn the principles and each get the opportunity to practise on a fruit tree. Handout and tools provided. More info https://www.theorchardproject.org.uk/events/masterclass-in-pruning-trained-forms-london/
Gardening Club at Josiah Braithwaite Community Garden
Saturdays 17th, 24th August, 10.30am-12.30pm
Nubian Life Resource Centre, 50 Ellerslie Road, White City, London W12 7BW
Come and join us for our weekly sessions in the garden and learn about how to grow and maintain a permaculture, wildlife-friendly, ecological and edible garden. We grow vegetables, herbs, plants for herbal teas, salads, unusual edible perennials, fruit, berries and edible flowers as well as a profusion of flowers for bees and butterflies. Each week you will learn something different that will be appropriate to the time of year.
In August we will be harvesting, preparing and applying comfrey tea, doing some natural dyeing and planting seeds. Let us know you're coming by emailing jbcg@nubianlife.org.uk
Autumn salad planting workshop
Thursday 22nd August, 6.30pm-8.30pm
Nubian Life Resource Centre, 50 Ellerslie Road, White City, London W12 7BW
Come and find out about a wide variety of salad greens you can plant now to provide nutrients and vitamins through the winter months. You'll have a chance to plant some to take away with you as well as planting some for the Josiah Braithwaite Community Garden. Let us know you're coming by emailing jbcg@nubianlife.org.uk
Growing Culture at Josiah Braithwaite Community Garden
Saturday 31st August, 10.30am-3.30pm
Nubian Life Resource Centre, 50 Ellerslie Road, White City, London W12 7BW
This is a day dedicated to sharing stories of growing and food from different cultures. We are going to be harvesting from the garden to make a variety of  dishes from different cultures. We'll also be doing some natural dyeing using dyes from different parts of the world. Let us know you're coming by emailing jbcg@nubianlife.org.uk
Capital Growth training in August
Building earth pizza ovens. Saturday 3rd August 10.30am, Sydenham Garden Resource Centre.
Growing autumn and winter veg. Wednesday 14th August, 6pm, The Regent's Park Allotment Garden
More information and links to booking pages here https://www.capitalgrowth.org/training/
Forthcoming Events
Permablitz at Cecil Sharp House
Sunday 1st September
Cecil Sharp House, 2 Regent's Park Road, London NW1 7AY
At this permablitz we are going to be building small raised beds with wicking reservoirs for a number of people living in rented accommodation to create portable growing spaces for them. Come along if you are interested in learning how to make these.
RSVP Essential: if you want to come along you need to let us know so we know numbers for lunch, which is provided, and we can give you all the specific details. Contact us here letting us know which permablitz you want to join.
Sutton Community Farm's 2019 Harvest Festival
Saturday 7th September, 11am – 4pm
Sutton Community Farm, 40a Telegraph Track, Wallington, SM6 0SH
Join Sutton Community Farm's annual harvest celebration where we celebrate all the vegetable abundance of the growing season and all the hard work that has gone into the farm this year. A fun day out for all the family, we will have games and activities, farm tours, collective harvesting, live music and local stall holders, wood-fired pizza from our oven, Sutton Farm veg salad bar, as well as other tasty food from our restaurant partners, and a celebratory display of all our vegetables with an opportunity to find out more about our VegBox delivery service.
More info: http://suttoncommunityfarm.org.uk/events/sutton-community-farms-2019-harvest-festival-saturday-7th-september/
Permablitz London Design Guild
starts Monday 9th September
Cecil Sharp House, 2 Regent's Park Road, London NW1 7AY
Permaculture designers from Permablitz London Design Guild are holding
another Introduction to Permablitz Design series focused on creating designs for forthcoming permablitzes that will take place at a variety of sites across London.
All welcome: suitable for experienced designers, gardeners and complete
beginners. Please note: the previous series was over-subscribed. Priority will be given to people who sign up for the whole series. 
Each session is free and runs on Mondays from 7pm-9pm on the following dates:
9th September
16th September
23rd September
30th September
7th October
14th October
21st October
28th October
4th November
11th November
Pre-booking essential: if you would like to come along please email Kayode or Susannah to register and for further details at info@permablitzlondon.com
Capital growth events in early September
Outdoor and community cooking, Sunday, 8 September 10:30, Wild Cat Wilderness, London SE6
Designing an urban forest garden, Tuesday, 10 September 18:00, Nubian Life Centre, London W12
Pruning for beginners, Wednesday, 11 September 18:00, The Skip Garden, London N1
Making ointments, balms & salves, Saturday, 14 September 10:30, Spitalfields City Farm, London E1
More information and links to booking pages here https://www.capitalgrowth.org/training/
London Permaculture Network – Interactive Project Map
The London Permaculture network has launched a map of permaculture, and permaculture-friendly projects in London. Go to http://www.londonpermaculture.com/map/ to see it. Use the map to guide yourself around the projects in your local area, and the whole of London.
This map is still being developed, and we would love your project to be included! If you would like your project added to the map please contact us at info@londonpermaculture.com
---
Brighton Events
Oh we do like to be beside the seaside – so head down to the Brighton Permaculture Trust – just a train ride away. Check out their website for news of courses, events and Permaculture by the sea.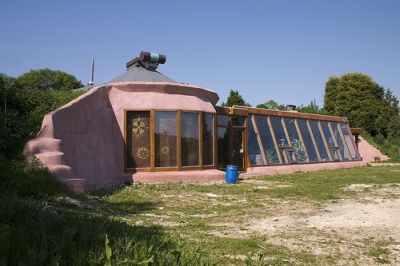 21st Century Permaculture Radio
Archive programmes available at https://www.mixcloud.com/21stcenturypermaculture/
Open Days & Volunteering
Please confirm with the project for opening hours and volunteering days.
Cecil Sharp House, Camden NW1
Come and volunteer at the permaculture LAND (Learning and Network Demonstration site) project at Cecil Sharp House. Weekly volunteering sessions
Email csh-landproject@permablitzlondon.com
Organic Lea – Hawkwood Plant Nursery, 115 Hawkwood Crescent, Chingford, E4 7UH.  Organiclea hold Open Days at Hawkwood Community Plant Nursery on the last Sunday of each month 12pm – 4pm. Just show up and join in. Regular volunteer days at Hawkwood are Wednesdays and Fridays 11am-4pm, and Tuesday afternoons 1.30-4pm. New volunteers are asked to join a volunteer induction, on the 1st Wednesday or 3rd Friday of every month. Check the website for more information including induction dates, www.organiclea.org.uk/get-involved/volunteering/
Orchard Project – London and nationwide. There are loads of events happening each month that you can help out with, check out their website for up-to-date info: http://www.theorchardproject.org.uk/
Edible Landscapes Finsbury Park N4. Our sessions are every Sunday 10-2. No need to book, just come and join in! **Please don't forget to bring suitable all-weather clothes and footwear**  Shared lunch is at 1pm, so bring something to nibble. We usually have a foraged salad as well.
The Meadow Orchard 
Crouch End, N8. Every Saturday 11-4pm  workday to care for the site, garden, orchard and wildlife meadow, plus an Eco-building session. Variable depending on leaders availability so check website for details: 
www.meadoworchard.org
General garden volunteering ~ every Sunday from 1pm-4pm
Grown in Peckham ~ growing to sell ~ every Thursday 1-4pm, shared lunch at 1pm.
How do I get my event in the newsletter?
This front page comes from the London Permaculture Network monthly newsletter. If you want your events to be in the newsletter, please email details to us, at
info@londonpermculture.com
before the 15th of the month, and they will go into the
next
month's newsletter.