It's July, so it must be…
London Permaculture Festival
Sunday 19th July, 11am – 6pm
Cecil Sharp House, Camden

This year's festival has a wide range of workshops (intro and advanced), 'how-to' sessions, live music, films, a stalls market and a family zone.
Workshops will include:
Big Picture Permaculture – Inspirational projects near and far! Maddy Harland, Editor Permaculture Magazine
Introduction to Permaculture will run through the day with presenters: Shamaila Akram, Randy Mayers, Natalie Mady, Chloe Anthony
Permaculture's Next Big Step: Andy Goldring, CEO Permaculture Association
Wildlife Gardening: Kate Bradbury, author of The Wildlife Gardener, Guardian writer and occasional presenter on Radio 4's Gardeners' Question Time
The Barefoot Beekeeper – practical & natural beekeeping in top bar hives: Phil Chandler author of Barefoot beekeeping
Green Roofs: Lee Evans, owner of Organic Roofs, winner of National Federation Roofing Contractors green roof of the year 2015
Best crops for pots: Mark Ridsdill Smith, Guardian writer, founder of Vertical Veg
Sneak preview of the International Permaculture Convergence & Conference: Andy Goldring & Alan Thornton
Permaculture – a design science for all : Aranya, author of Permaculture Design – a step-by-step guide
Seeds of Fashion – Grow a garment: Zoe Burt & Kate Poland (the project was the runner up for the English Epic award)
Soil as a living ecosystem: Sue Amos Glengall Wharf LAND project
Urban Permaculture In Action - Diploma accreditation session : Ruth Robinson, Juliet Kemp and Liz Darley will present their designs for the Diploma in Applied Permaculture and answer questions about the whole experience
Singers Circle: hosted by Robin Grey from Three Acres and a Cow
Come and Meet My Hens – Urban Chicken-keeping: Owen Griffiths
Building with Bales: Eileen Sutherland, Partner in Straw Works
Applying permaculture to a commercial orchard – reacting to a changing economy and climate : Ben Lambert
Transition and Permaculture: Ros Bedlow
Getting started with Worm Composting: Paul Richens designer and creator of the Kings Cross Skip Garden
Edible Forest Gardening: Kevin Mascarenhas
Herbal Medicine for Common Ailments in a Modern World – How to make a medicinally infused oil and cream: Sarah Gray (Herbalist) and Rasheeqa Ahmad (Hedge Herbs)
Projects people want to be part of – what works: Anna O'Brien
Practical Tips from our Urban Permaculture Garden: Cecilia Litvinoff and Pamela Bhanvra Adams
Edible Garden Makeovers – come and meet the Permablitz London team
Enjoy discussions, networking and learning about creative solutions for a sustainable, healthy future. Tickets cost just £6 (£4 concessions) for the day. No need to book – just buy your ticket at the gate!
Last chance to book a stall at the festival
The Stalls Market will be featuring stalls from a host of permaculture and sustainable publications, organisations and retailers and projects. Payment to have a stall is through a cake currency: we ask for 2 cakes per stall which will be sold on the LPN tea and cake stall. There are still spaces available so if you would like a stall please email Lola or Hugh at: 
info@londonpermaculturefestival.com
.
The Festival Needs You – Volunteer Shout Out!
Anyone out there that can help make festival 2015 even better than before? It is organised entirely by volunteers so it's in our hands!  Help out with publicity or being part of the festival crew .If you would like to get involved, either beforehand or on the day itself, please contact Susannah at: info@londonpermaculturefestival.com
---
Do you have a room for an IPCUK delegate?



Currently 26 sponsored delegates are coming from all over the world to the London Permaculture Conference & Convergence this September, and we need to find them somewhere to sleep! The more we house, the more money saved to get even more delegates over. Also, it's a great way to welcome these Permaculture activists & designers into our community and learn about their amazing work first hand. So if you live in or near London and have a spare bedroom for the nights of the 7th, 8th & 9th September email us at stefimker@hotmail.com with your phone no. and we'll call you back to discuss details.
See below for more about the International Permaculture Conference & Convergence in London this September!
Permaculture Picture House presents:
INHABIT, a film about inspiring Permaculture solutions
Tuesday 7 July 6:30pm – 11pm
Passing Clouds, Hackney
We will be showing the film "INHABIT", which explores the many environmental issues facing us today and examines solutions that are being applied using the ecological design lens of permaculture. Inhabit provides an intimate look at permaculture peoples and practices ranging from rural, suburban, and urban landscapes. Come along to watch an inspiring film, meet interesting people, and find out more about Permaculture.
Doors open at 6.30, programme starts at 7pm. £4 on the door (£2 concessions) and late night bar available. For more info www.permaculturepicturehouse.co.uk
The Permaculture Picturehouse needs you. 
London's monthly Permaculture social, showcasing positive films & speakers, needs some new crew members to help the evenings run smoothly (this is due to members leaving town to follow their permaculture dreams). If you are tech savvy, full of ideas for future evenings or good with people email us at stefimker@hotmail.com
Pruning and Growing Fruit Trees and Bushes
Saturday 4 July – Sunday 5 July 9:30am – 5pm
Hawkwood Nursery, 115 Hawkwood Crescent, Chingford
The essentials of pruning and growing fruit trees and bushes: a weekend course for beginner and experienced gardeners who have (or would like) fruit trees and bushes and would like to know how to properly establish and maintain them.
The course will combine classroom-based learning with practical training in the Nursery glasshouses and/or at a local allotment site's fruit garden. Saturday will focus on site and plant selection, planting, care and maintenance, pest and disease management. Sunday will cover pruning theory and practice including a range of trained forms. More details including prices and course outline on the website
Forest Farm Peace Garden Permablitz: Building Cob Oven Kitchen – Preparation Day
Sunday 5 July, 10am – 5:30pm
Forest Farm Peace Garden, Hainault, East London
This is a woodworking preparation day to create the pieces that will be assembled into an outdoor kitchen for Forest Farm Peace Garden cob oven the following month (see 9 August permablitz). It is for anyone interested in or who has experience of the technical side of woodworking. Numbers are limited so register early.
Forest Farm Peace Garden is an organic community garden in the middle of a large allotment in Hainault, East London with an ecotherapy programme for supported volunteers. They work with a broad cross-section of the local community to promote mental and physical health, social inclusion, intercultural awareness, and environmental sustainability.
RSVP essential: we are already nearly full, so if you want to come along you need to let us know so we know numbers and we can give you all the specific details. Contact us at info@permablitzlondon.com
Edible Hillside Film Night presents SAMSARA
Sunday 5 July 6pm – 8:30pm
St Margaret the Queen (church), Barcombe Avenue, Streatham, London SW2 3BH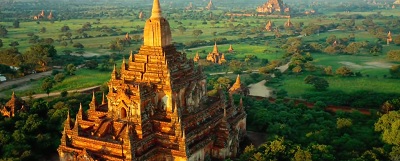 Samsara explores the wonders of our world from the mundane to the miraculous, looking into the unfathomable reaches of humanity's spirituality and the human experience. Join us for a conversation on values and our relationship with the world! More details on the website.
Facilitation Training with Chris Church
Tuesday 7 July, 10am – 4pm
TCPA, 17 Carlton House Terrace, London SW1Y 5AS
Good facilitation can help make local discussion and planning an enjoyable and productive process. This interactive course will look closely at the roles a facilitator may play and how a facilitator's role can encourage long term community development. It will build the confidence of anyone keen to be a good facilitator and give them a solid basis on which to develop their own facilitation skills. Cost £425 – £180. For more details and booking see website.
Come and join the Permablitz London stall at #TransActing: A Market of Values
Saturday 11th July 2015, 12–5pm
Rootstein Hopkins Parade Ground at Chelsea College of Arts (between Tate Britain and Chelsea College of Arts)
This bustling pop-up market will feature artists, designers, economists, civil-society groups, academics, ecologists, activists and others who creatively explore existing structures of evaluation and actively produce new ones.
Come and join Permablitz London at our stall to celebrate and debate what we can learn from the reciprocity of natural ecosystems. We will be promoting permablitzing, permaculture and making some seed bombs along the way! To join our stall email Kayode at info@permablitzlondon.com. For more information on the event visit http://www.criticalpracticechelsea.org
London Rainforest Choir Workshop with Su Hart
Sunday 12 July 11am – 4pm
Mary Ward Centre, 42 Queen Square, London WC1N 3AQ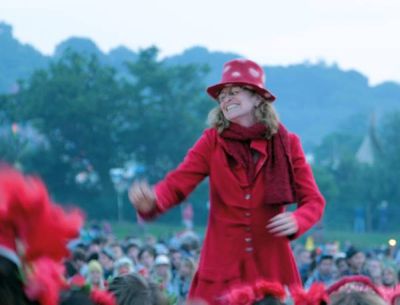 The choir workshops are open to all. Come along and learn the joyful compelling singing of the Baka rain forest people of Central Africa. Their multi-layered polyphony has accompanied daily tasks and ritual for millennia and is great fun. We will learn songs and chants to soothe babies, play with children, enchant animals, heal arguments and celebrate the abundance of life.
Working towards performances to raise funds and awareness for rain forest and other indigenous people and the environment. Pre Booking Essential on website
World Music Day at Forest Farm Peace Garden
Sunday 12 July, 12am – 4pm
Forest Farm Peace Garden, end of Hazelbrouck Gardens, Hainault, East London
Our annual World Music Day is a free event featuring brilliant world music performers, along with food stalls, and activities for children such as recycling drums making, natural messy play and crafts! There will be health and wellbeing treatments, demonstrations, and free workshops will include; herbal walk, foraging walk, and many more. Bring along a picnic and a blanket and settle down for an afternoon of music and culture in the beautiful surroundings of Forest Farm Peace Garden.
Permaculture – working with nature
Sunday 12 July all day
Brook Farm, Skeltons Lane, Leyton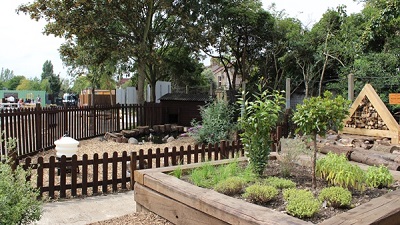 This is a one-day introduction to permaculture on a thriving city farm in East London. This interactive, lively course will cover the basics of permaculture, and should give you plenty of ideas for your garden, balcony, or even your lifestyle. There will be an optional, low cost second day on 26th July, for you to practice your design skills on the farm. Fee: £60, or £30 concession. Day two: £30/£15. For details and booking, contact Ros Bedlow: rosbedlow@hotmail.com
Media Training with Matthew Davis
Tuesday 14 July
TCPA, 17 Carlton House Terrace, London SW1Y 5AS
The course is designed for people working at local, national or international level, in Public Sector, Charities, NGOs and Social Enterprises.  Cost £425 - £180. For  more information and booking see website.
Green Woodwork Summer Courses
Thursdays from 16 July to 6 August 10am – 5pm
Abney Park Cemetery, Stoke Newington High Street, Stoke Newington
This course runs over 4 Thursdays and is intended to give people a strong introduction to safely using an axe and a knife and sharpening both, so that you could continue with green woodwork at home or at the Abney workshop after the course. We'll make lots of practice pieces which will hopefully turn out to be useful items in their own right. Cost : £160 – £100. See website for more details 
Build Your Own Solar Charger workshop
Saturday 18th July – all day
Lewisham, South London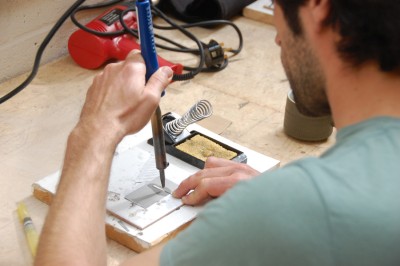 Create your own folding, portable solar charger from re-used materials able to power phones & USB devices. Great value for money – and all profits reinvested into our social objectives. No prior knowledge required, and take your charger home at the end of the day. All materials provided, including charging components.  For more information on course content go here: http://www.demandenergyequality.org/our-workshops.html . Combine with Intro to Off-grid and save £25!
Introduction to Off-Grid systems
Sunday 19th July 11am – 3:30pm
Lewisham, South London
Learn off-grid design principles and gain practical skills to build future systems.  To find out more go here: http://www.demandenergyequality.org/our-workshops.html . Combine with Build Your Own Solar Charger and save £25! Ring Max on 07763398720 for more information.
Biomodd London Summer Workshop 2015
Saturday 25 July to Monday 27 July
Create Space London, Chesterfield House, Park Lane, Wembley HA9 7RH
Ever wondered what would happen if we created a computer with a living eco-system inside it??!
Biomodd is a global series of art installations in which computer technology and ecology converge. Computer networks built from up-cycled computer components are provided with living internal ecosystems. In a symbiotic exchange, plants and algae live alongside electronics and use the technology's waste heat to thrive.
This summer Biomodd London is giving 50 people the opportunity to come and work first hand with the founder – Angelo Vermeulen himself and create a new Biomodd install in London. We are now taking expressions of interest via this Event page and our email. We will only have 50 tickets so RSVP to reserve a place quickly as they're gonna go fast!!! Email: biomoddlondon@gmail.com
Cafe Cairo
Thursday 30 July
88 Landor Road,  Stockwell, London SW9
Every last Thursday of the month is South London Permaculture Cinema at Cafe Cairo. Doors open at 7pm, the evenings flow can be viewed on www.facebook.com/BrixtonEdge. Showing Eco films for change, promoting permaculture action in London, facilitated by Lola an evolving permaculture artist. Entry is free so what are you waiting for?
21st Century Permaculture Radio
Sunday 5 July and Sunday 19 July at 8pm
Radio show interviewing different guests each time from a pantheon of Permaculturists – talking about what they're up to and how this feeds into the global movement that is Permaculture today. Mixing in some sweet classic retro funk on the way : … so low you can't get under it…
5th July - Deano Martin on Perennial Grains.  Read his blog: www.sustainablesmallholding.org
19th July - Sean Hearn on Regenerative Beekeeping. And his blog www.attheapiary.wordpress.com
To Listen go to http://www.shoreditchradio.co.uk/show/21st-century-permaculture/
If you happen to miss the broadcast, you can listen afterwards at your leisure by going to www.mixcloud.com/21stcenturypermaculture
Date for your diary!
International Permaculture Convergence 2015
London and Essex – August to September 2015

The Permaculture Association will be hosting the 12th International Permaculture Convergence in London from August to September 2015.
As part of Convergence, the International Permaculture Conference is taking place in London on 8-9 September 2015. Within the overall theme of Designing the World We Want, each day has a focus:
Day One: Practice. Case studies from existing projects and reports on the latest research evidence.
The future that has already arrived: What are the inspiring, far-sighted projects of today that show us how a future sustainable society will look? What a sustainable society could look like in 2030.
Day Two: Process. An exploration of the transformational processes, including permaculture design, that can help bring about the necessary changes. How do we get from where we are now to where we want to be?
92 talks in 32 sessions, 4 panels and 9 workshops. Over 130 speakers and 68 hours of content!
Check out the official website (https://ipcuk.events/) for more details and ideas. Register on the website for  discounted tickets!