Permaculture Picturehouse Presents: Permacultural Principles for Alternative Money Design
Tuesday 2nd December from 6:45pm
Passing Clouds, Hackney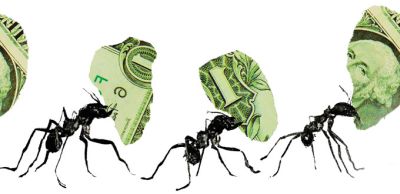 Can the 12 principles of permaculture be applied to the financial sector and money? What would a money system based on the principles look like, and how would we apply the principle of observation and interaction when designing financial alternatives? Do small and slow solutions work in the context of a global system? Come along to discuss these practical questions in an evening with Duncan McCann of the New Economics Foundation and Brett Scott, author of The Heretic's Guide to Global Finance: Hacking the Future of Money.
For more info www.permaculturepicturehouse.co.uk
Permaculture in Jamaica – An Introduction to Blue Paradise Farms
Saturday 6th December, 6:30 – 9:00pm
Pacca Tenant Management Organisation, 81 Lothian Road, London SW9 6TS
Including What is Permaculture, The vision for Blue Paradise Farms, About the Certified Earthworks & Water Harvesting Courses in Jamaica, and Eco tourism in Jamaica. Your £8.00 Donation/Entry Fee goes towards the development of Blue Paradise Farms' Permaculture site in Jamaica.  More information on the website: http://www.blueparadisefarms.com/permaculture-in-jamaica/
Fundraiser: Rainforest Singing Workshop with Su Hart
Sunday 7th December 11am – 4pm
Cecil Sharp House, Camden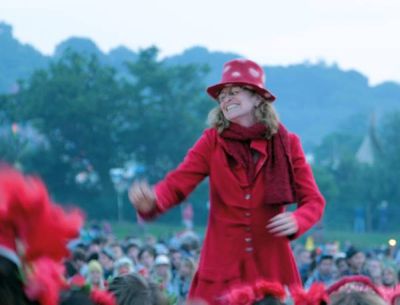 Learn the joyful compelling singing of the Baka rain forest people of Central Africa. Their multi-layered polyphony has accompanied daily tasks and rituals for millennia and is great fun. Su is an extraordinary singer and choir leader who learned this singing first hand in over 20 years of visits. It powerfully deepens appreciation of sound and collective listening. We will learn songs and chants to soothe babies, play with children, enchant animals, heal arguments and celebrate the abundance of life. Fundraiser for Permablitz London. 10% of all proceeds will go to the Baka people.
More info and booking on the website
Festive Raw Vegan Desserts; uncookery Demonstration
Monday 8th December from 7pm to 9pm
Lee High Road, South London
Guilt-free indulgences for the holiday season! 2 hour demo & workshop by Kitchen Buddy Nutritionist, Theresa Webb BA.Dip.NT. Theresa has been enjoying & preparing gluten-free, dairy-free & raw living food desserts (& breakfasts & dinners etc!) for over 10 years and has been a practitioner based at 2 London clinics for over 2 years. More details and booking on website
Xmas Edibles – Christmas Wreaths and Table Decorations – good enough to eat!
Sunday 14th December 10am – 1pm
The Old School House, Mill Lane, Carshalton, Surrey SM5 2JY
Looking for something a little different this Christmas? Join us for a fun festive workshop creating fabulous Christmas wreaths and table decorations from local food and other tasty treats! Bring along some edibles of your own if you like to make your decorations both home made and home grown! More info on website
International Permaculture Convergence 2015
London and Essex – August to September 2015

The Permaculture Association will be hosting the 12th International Permaculture Convergence in London from August to September 2015.
The London Permaculture Network is focusing on working groups dedicated to Media, Edge Events and Learning, Knowledge and Dissemination in particular. There are 12 working groups and help is needed across the board. A shout-out for volunteers has come from the Welcome & Tranquility working group which is coordinating the designs around all aspects of welcome & tranquility for the IPC, and judging by the ideas already there are likely to be many opportunities for people to get involved. They would love to have input and support from London folk in particular, as our local knowledge will be a real asset. If anyone is interested and wants more info, then email Celia Ashman ( welcome@ipcuk.events)
Check out the new website (https://ipcuk.events/) for more details and ideas. Register on the website and be the first to get discounted tickets.
'21st Century Permaculture' Radio
Sunday December 7th and 21st at 8pm
Radio show interviewing different guests each time from a pantheon of Permaculturists – talking about what they're up to and how this feeds into the global movement that is Permaculture today. Mixing in some sweet classic retro funk on the way : Nothing can stop us now..
7th Dec – Julia Minnear on Permaculture in Schools
21st Dec – Pandora Thomas on Social Permaculture in California
Every other Sunday at 8pm. If you happen to miss the broadcast, you can listen afterwards at your leisure by going to www.mixcloud.com/21stcenturypermaculture