Permaculture Picture House presents: Harvest Festival Evening with the London Orchard Project
Tuesday 7 October
Passing Clouds, Hackney
Come along and celebrate the harvest with us – a time to give thanks for the food that nourishes us, those involved in collecting and preparing it, and the life-systems that have enabled it.
Permaculture Picturehouse is London's regular permaculture social event – feature length and short films on subjects from the whole permaculture spectrum of interests, accompanied by talks from people involved in local and national projects. All night bar and delicious locally sourced vegetarian food.
For the same info www.permaculturepicturehouse.co.uk
Permablitz: Hugel mania at Glengall Wharf Garden!
Sunday 26 October 2014
Glengall Wharf Garden, off the Old Kent Road, South east London
As a permaculture LAND Centre we have made hugelkultur the focus of our practical research over the last 2 years. Come and share the expertise and learning, help build a new hugel mound and reconfigure the existing large hugelmounds in line with what we've discovered. A great day of learning focused on the pros and cons of this technique and a good lunch thrown into the mix.
RSVP essential: if you want to come along you need to let us know so we know numbers and we can give you all the specific details. Contact us at info@permablitzlondon.com
 Permaculture for Transition
Saturday 4 October 4 to Sunday 5 October
Streatham, South London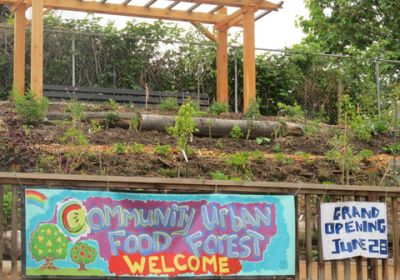 A new two day course, supported by the Permaculture Association and Transition Network. This is an introduction to permaculture for people involved in Transition Towns. Apply the ethics and principles of permaculture to Transition projects or events.  Facilitated by Samantha Woods and Ros Bedlow. Fee: £100 or £60 concession.
For information and booking: rosbedlow@hotmail.com
Dragon Dreaming Introduction Course
Friday 10 October at 6pm to Sunday 12 October at 5:30pm
Streatham, South London
Dragon Dreaming is a method for project design that helps us bring our individual and collective dreams and visions into reality. It looks at why some projects fail while some succeed and learn from its insights using Systems and Chaos Theory as well as the wisdom of aboriginal cultures. Integrating clear stages into the process – Dreaming, Planning, Doing and Celebrating – Dragon Dreaming gives us a holistic framework to work with. Dragon Dreaming bridges the gap between the individual and the collective as well as between theory and practice allowing us to create outrageously successful projects.
Price £95 – £170. for more details, and bookings see the website : http://www.sociallandscapes.co.uk/event/dragon-dreaming-introduction-course/
Seed to Seam – growing London a garment: a workshop to process harvested flax
Saturday 11 October
London College of Fashion in Hackney, 182 Mare Street, Hackney
Our aim is to grow, dye, design and make a linen garment entirely in London. We're getting plots big and small all
over the city to grow a patch of flax – the plant that becomes linen. Our next step is to pool our harvests and come together at community events to turn it into thread for our community garment.
If you'd like to get involved, get in touch with us at cordwainersgarden@gmail.com or cyanotype@rocketmail.com and let us know what you're interested in or how you can help. We need breakers, hecklers, scutchers and spinners. (No previous experience required!) We also need people to tweet, pour tea, make cakes and take photographs and update Facebook.
Follow us on Twitter @growagarment #seedtoseam and Facebook.com/growalondongarment
 Introduction to the Honeybee
Sunday 12th October
Hawkwood Plant Nursery
This one day course will take a look at the fascinating world ofthe honeybee, introducing key concepts in their biology and ecology. We will cover basic bee biology, swarming, introduce the concepts behind Sustainable Beekeeping and spend time observing honeybees up close. This course is suitable for all beginners. We will introduce principles of Sustainable Beekeeping but we will run a course looking in detail at the practical aspects later in the year.
More details: http://www.organiclea.org.uk/2014/09/learn-about-bees-2/
Off-Grid Solar Electricity Course
Saturday 25 October
Rochester Square, Camden, North London
Want to learn how to install an off-grid solar system on your shed, caravan, greenhouse or other structure? This one day course equips you with the knowledge and skill to do just that. Blue Paradise Farms, an emergent Permaculture project is running this course (and other events/courses) in the UK to raise funds to develop their Permaculture resort in Jamaica.  Course Fee: £40.00
For more details see the website : http://www.blueparadisefarms.com/fundraising/
Build Your Own Solar Panel Workshop
Saturday 25 October
Lewisham, London
On this one-day course learn how to make your own solar panels from recycled materials with Demand Energy Equality – and take home a completed solar panel at the end of the day! Learn the fundamentals of making a solar panel to produce electricity for your shed, home, community project, or anywhere! From where to source the materials to how to connect multiple panels together, you will learn all you need to know to build a small or large solar panel for a fraction of the cost of buying one.
Bookings and more info at : http://www.demandenergyequality.org/shop.html
Permaculture Within Diverse Communities Taster Day
Saturday 25 October
Walthamstow, London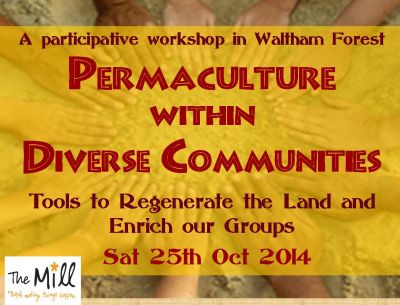 This 1-day workshop is about ecological and social healing. It will give a taste of both permaculture and working with social diversity. Together we will explore and open up ways to work together effectively, to recognise our differences and our common ground, and to discover how permaculture and contemporary group approaches can support our vision to co-create more conscious, real and productive relationships between one another and the land. Fee: £20 /£12
For more details see the website : http://routesofwholeness.org/2014/07/24/permaculture-within-diverse-communities-taster-day/
The Great Seed Festival – Celebrating The Seeds That Feed Us
10th – 12th October 2014, With fringe events throughout October, UK Food Sovereignty Month
Many events at The Garden Museum, Lambeth Palace Road, London, SE1 7LB
The Great Seed Festival will bring together farmers, growers, environmentalists, chefs, activists, gardeners, allotmenteers, artists, musicians and everybody in-between to celebrate the magic of seed, bring to light the importance of seed diversity and rekindle the connection between seed and food.
The Great Seed Festival is a UK-wide celebration being held to recognise and celebrate the importance of seed. It will be held throughout October 2014 which is Food Sovereignty Month and also hosts World Food Day each year on the 16th. London will host a hub of activity at the Garden Museum on the 11th and 12th of October with many different activities on offer. For all the activities of the festival see the website : http://www.greatseedfestival.co.uk/
 International Permaculture Convergence 2015
Shout out for volunteers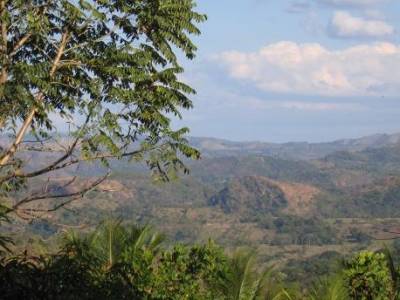 The Permaculture Association will be hosting the 12th International Permaculture Convergence in Britain from August to September 2015. The last London Permaculture Network meeting agreed to focus on working groups dedicated to Media, Edge Events and Learning, Knowledge and Dissemination in particular. There are 12 working groups and help is needed across the board. See the International Permaculture Convergence (IPC) webpages for more details and ideas of how you can help make the IPC to be amazing.
'21st Century Permaculture' Radio
Sunday October 12th and 26th at 8pm
Radio show interviewing different guests each time from a pantheon of Permaculturists – talking about what they're up to and how this feeds into the global movement that is Permaculture today. Mixing in some sweet classic retro funk on the way : Nothing can stop us now…
Every other Sunday at 8pm. If you happen to miss the broadcast, you can listen afterwards at your leisure by going to www.mixcloud.com/21stcenturypermaculture
Brighton Events
Show us your knobbly knees, and head down to the Brighton Permaculture Trust – just a train ride away.
Building with Rammed Earth & Chalk
Saturday 11 October
Stamner Park, Brighton
This course covers the basics of rammed earth and chalk, from the benefits of building with rammed earth, finding the right earth, choosing a formwork system, different construction methods, design detailing, different approaches and the various tools used. For more details see the website: http://www.brightonpermaculture.org.uk/courses-conferences-and-events/courses/building-with-rammed-earth-and-chalk.html
Fruit Cookery and Juicing
Saturday 11 October
Stamner Park, Brighton
Make the most of your fruit harvest! Learn how to cook delicious innovative dishes, juice apples and pears with a traditional press, preserve and store your fruit.
For more details see the website : https://www.brightonpermaculture.org.uk/courses-conferences-and-events/courses/fruit-cookery.html
Self Building an Earthship
Friday 17 October to Sunday 19 October
Stamner Park, Brighton
This course is for anyone interested in learning about the construction of an Earthship. It includes practical workshops and aims to give a thorough understanding of the process.
For more details see the website: http://www.brightonpermaculture.org.uk/courses-conferences-and-events/courses/self-building-an-earthship.html
Green Roofs
Saturday 18 October to Sunday 19 October
Brighton
Learn about green roofs and how to create them on this one and a half day course. Includes practical work and site visits.
For more details see the website: http://www.brightonpermaculture.org.uk/courses-conferences-and-events/courses/green-roofs.html
 Permaculture Courses in London
There are other courses & events being offered on many themes over the year and for more info on the courses mentioned above – check out the London Permaculture Ning
Open Days & Volunteering
Organic Lea - Hawkwood Plant Nursery, 115 Hawkwood Crescent, Chingford, E4 7UH.  Organiclea hold Open Days at Hawkwood Community Plant Nursery on the last Sunday of each month 12pm – 4pm. Just show up and join in. Regular volunteer days at Hawkwood are Wednesdays and Fridays 11am-4pm, and Tuesday afternoons 1.30-4pm. New volunteers are asked to join a volunteer induction, on the 1st Wednesday or 3rd Friday of every month. Check the website for more information including induction dates, www.organiclea.org.uk/get-involved/volunteering/
London Orchard Project - Londonwide. There are loads of events happening each month that you can help out with, check out their website for up-to-date info: http://thelondonorchardproject.org
Edible Landscapes
Finsbury Park N4. Volunteers can turn up on any of our regular days – Mondays and Fridays, 10-3 – and receive informal training – no experience necessary – just turn up – all welcome – shared lunch at 1pm.  
www.ediblelandscapeslondon.org.uk
The Meadow Orchard 
Crouch End, N8. Every Saturday 11-4pm  workday to care for the site, garden, orchard and wildlife meadow. Eco-building every Friday 10.30am-5pm. Variable depending on leaders availability so check website.
www.meadoworchard.org
Tuesdays 2 -4 drop in gardening
Thursday 11 -1 & 2 -4 Grown in Peckham -Growing to sell to local cafes and restaurants. Shared lunch if staying all day.
Sundays 1 -4 drop in gardening
If your project would like to advertise it's Open Days or Volunteer Days – just email us.