London Permaculture Network AGM
Sunday 1st February 2pm – 4pm
Cecil Sharp House, 2 Regent's Park Road, Camden, London NW1 7AY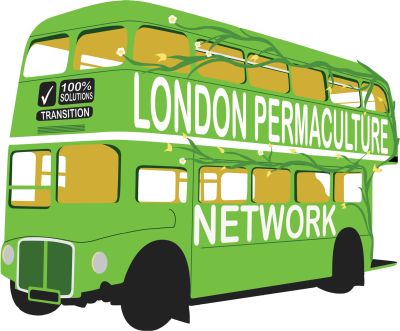 Join the LPN as it looks forward to 2015. The main business will be:
Reports on our work in 2014:

Overview;
Finance;
Festival;
Publicity;

Elections for chair, secretary and treasurer
Then a short break and re-convene to discuss:
 How we support the national association in organising IPC 2015: subgroups; scholarships; London edge events
AOB
Reflection on meeting
 Meeting for London-based Diploma Holders (and apprentices)
One hour before the London Permaculture Network's AGM 
Sunday 1st February
Cecil Sharp House, 2 Regent's Park Road, Camden, London NW1 7AY
1pm sharp in Storrow room
Can Diploma holders initiate and a develop a coherent permaculture design strategy for the London bio-region? What could be the role for apprentices? Could a strategy be developed and presented to the International Permaculture Convergence and the Paris UN Climate Change Conference?
Come and help frame a design strategy that meets London's (permaculture) design needs. Led by Les Moore with the support of diploma holders and apprentices. All welcome.
For more details about this exciting initiative, please email les.moore@commonresource.net
Volunteer Management Training
Tuesday 27th January 10am – 4pm
TCPA, 17 Carlton House Terrace, London
This course makes recruitment, management and, most importantly, engagement of volunteers easy. It encourages you to look closely at the motivations of volunteers and the organisations that use them. Cost £180 for small charities and individuals. Concessions available. For more information and booking see the website.
My Streets: Free Event Management Training
Wednesday 28th January
St Lukes Community Centre, 90 Central Street, Islington EC1V 8AJ
Build your confidence and communication skills by putting on your own community event.
You will learn Event management, including planning, publicity and budgeting. How to work in a team. Problem solving in groups. How to speak more confidently and effectively. You can apply if you are unemployed and live in Islington, Camden, Hackney or Tower Hamlets. All ages, experience and abilities are welcome. For more information and booking see the website.
Stakeholder Engagement : Building Amazing Relationships
Wednesday 28th January
TCPA, 17 Carlton House Terrace, London
This training will help you understand how to keep your collaborators happy and engage them in a way that is effective, innovative and inspiring. Every organisation has responsibilities to those who make you who you are. These could be your supporters, your funders, your board, your staff or your trustees. Cost £180 for small charities and individuals. Concessions available. For more information and booking see the website.
Communicating Renewable Energy
Wednesday 28th January
TCPA, 17 Carlton House Terrace, London
Renewable energy is a vital part of our future energy strategy. Despite widespread public support, opposition and misinformation continues to exist in the UK.
This course looks at the background to these issues, offers core information about key renewable energy technologies, and focuses on how to make the case for renewables both in terms of general publicity, and site-specific discussions. Cost £180 for small charities and individuals. Concessions available. For more information and booking see the website.
Edible Plant Nursery Course
Saturday 31st January to Sunday 1st February
Hawkwood Nursery, 15 Hawkwood Crescent, Chingford, E4 7UH
This is a weekend edible plant nursery course. This course will give you the information, skills and confidence to set up your own plant nursery and begin propagating plants. Producing your own plants is a key way to increase the sustainability of a growing project or bring in cash through sales. The course is taught by the professional nursery man Niels Corfied who runs the project 'Edible Cities'.
Cost: £75 – £135 – for more information and booking see the website.
International Permaculture Convergence 2015
London and Essex – August to September 2015

The Permaculture Association will be hosting the 12th International Permaculture Convergence in London from August to September 2015.
There are 12 working groups and help is needed across the board. A shout-out for volunteers has come from the Welcome & Tranquility working group which is coordinating the designs around all aspects of welcome & tranquility for the IPC, and judging by the ideas already there are likely to be many opportunities for people to get involved. They would love to have input and support from London folk in particular, as our local knowledge will be a real asset. If anyone is interested and wants more info, then email Celia Ashman (welcome@ipcuk.events)
Check out the website (https://ipcuk.events/) for more details and ideas. Register on the website for  discounted tickets!
'21st Century Permaculture' Radio
Sunday January 4th and 18th at 8pm
Radio show interviewing different guests each time from a pantheon of Permaculturists – talking about what they're up to and how this feeds into the global movement that is Permaculture today. Mixing in some sweet classic retro funk on the way : So high you can't get over it…
To Listen go to http://www.shoreditchradio.co.uk/show/21st-century-permaculture/
Every other Sunday at 8pm. If you happen to miss the broadcast, you can listen afterwards at your leisure by going to www.mixcloud.com/21stcenturypermaculture
Drastic Plastic – pass it on!
After her packed workshop at last years London Permaculture Festival, (Music and culture of the Baka, rainforest people of Central Africa) Su Hart (choir leader, teacher and singer with Baka Beyond) has written this song, which entertains people into using less throw away plastic which damages our seas and wildlife.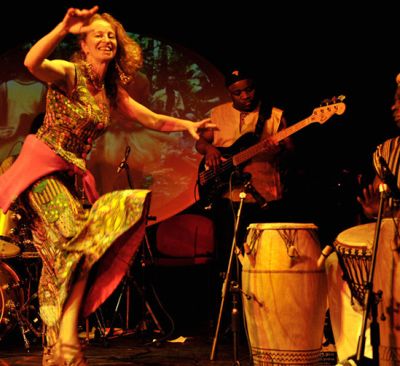 For you to see and hear and share…please do!!   http://youtu.be/DuqIaIctctc
London Permaculture Library – shout out for ideas and help
It would be great to have a physical permaculture library situated in London, like the one in Leeds. It would need a venue with enough space (perhaps a cafe), some volunteers and money for books and shelves. I think that all of this could be obtained/sourced on a crowdfunding platform. Any venue hosting the library would benefit from the additional custom from permaculturists. It could be a good place for networking and could pique others' interest in permaculture. As interest in permaculture in London grows this could provide a welcome hub for permaculture related self-study and enterprise.
Has this been tried? Can anybody add ideas/concerns and would anybody like to take this up or assist me in getting this idea off the ground in some form? Would anybody like to pledge support in the form of money, labour, materials, books or volunteer hours?
Please contact Hayley Williams at hayley.dawn84@gmail.com if you would like to help, or have any more ideas.