Permaculture Picturehouse
Tuesday 2nd February, 6:45pm to 11pm
Passing Clouds, 1 Richmond Rd, Dalston, London E8 4AA
Permaculture Picturehouse is London's regular permaculture social event – feature length and short films on subjects from the whole permaculture spectrum of interests, accompanied by talks from people involved in local and national projects.
More information: http://www.passingclouds.org/calendar/
Beekeeping for Beginners
2nd February – 22nd March, 7.30-9pm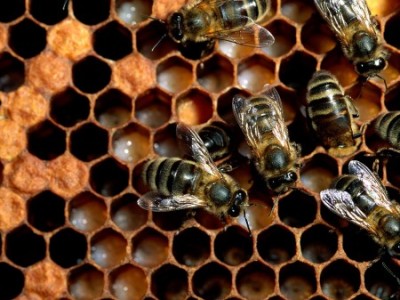 Spa Hill Allotments, Thornton Heath, South London
An introduction to Beekeeping suitable for those who are considering taking up beekeeping in 2016
8 weeks Theory course at Spa Hill Allotments, Tuesday evenings, 2nd February – 22nd March Time 7.30-9pm. Theory Course Fee £60
4 weeks Practical course in the apiary on Sunday afternoons, 17th and 24th April 1st and 8th May 2-4.30pm. Practical Course Fee £20
http://www.croydonbeekeepers.org.uk/
London Rainforest Choir at Eden Project:
Sing & build a Baka forest house into being
This world has an abundance of everything we need. Scarcity is due to people forgetting how to share : Baka Forest People
Saturday 6th February to Sunday 7th February
 
Eden Project, St Austell, Cornwall
The London Rainforest Choir will be leading a public workshop performance for the Eden Project's World Music Family Weekend. We will sing and build into being a Baka rainforest Mongolu dwelling in the rainforest Biome to form part of a Baka Camp exhibit in the West Africa section.
The Eden Project Rainforest Biome explores biodiversity, form and function, and the importance of the rainforest as a habitat and resource provider for food, fuels, medicines, and materials.
Rainforest is the glue that holds the climate of our planet together. Lose the forest and it will have devastating consequences for all life on earth : Professor Sir Ghillean Prance.
For more information see Permablitz London website or email Kayode at londonrainforestchoir@permablitzlondon.com
Introduction to Permaculture Design
Saturday 6th February to Sunday 7th February, 10am – 5pm
Hoathly Hill, West Sussex, near East Grinstead
The Introduction to Permaculture is a weekend course giving you an overview of permaculture, its key design tools and some practical applications. After this course, you will be ready to get started in permaculture! Tutor: Chloe Anthony. Venue: Hoathly Hill Community, West Sussex, an intentional community, is a beautiful and inspirational venue with several community projects on site and in the local area. There are various options for low-cost accommodation on site. Good train links: East Grinstead, Haywards Heath or Three Bridges.
More information and booking on the website
Herbal Soap Making Workshop
Sunday 14th February, 2pm – 5pm
Hackney City Farm, 1a Goldsmiths Row, London E2 8QA
A beginner's introduction to the traditional method of cold process soap making. The demonstrations in this workshop will give you the confidence (and the comprehensive notes) to start making your own soaps with equipment you probably already have at home. Take home your own calendula soap on the day. More info and book tickets on the website.
Build Your Own Solar Charger
Saturday 20th February, all day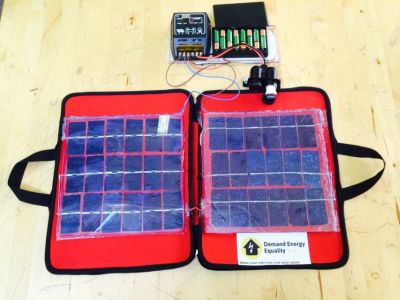 1 Silver Road, Lewisham, South London
Create your own portable solar charger from re-used materials able to power phones & USB devices. No prior knowledge required, and you take your charger home at the end of the day. All materials provided, including charging components. 5 min walk from Lewisham Station. 97% of public workshop attendees rated our course as 'excellent' or 'very good'. More information and booking on website.
Introduction to Off-Grid systems workshop
Sunday 21st February, 11am – 3:30pm
1 Silver Road, Lewisham, South London
Learn off-grid design principles and gain practical skills to build renewable energy systems. Design & create a 12V off-grid system capable of powering lighting, phones and laptops – with an introduction to larger systems. More information and booking on website.
Info Evening – Permaculture Design Course
Sunday 21st February, 5:45pm – 7:30pm
Treadwell, Streatham Hill, South London
Come along to a free info evening to find out more about what Permaculture is and why you may want to join a Permaculture Design Course. We'll discuss the opportunities that Permaculture brings, hearing stories from past participants. There is space for questions and answers. You will find out about the course that we are organising as well as other opportunities to learn about Permaculture.
More information and booking on the website
Cafe Cairo
Last Thursday of the month
88 Landor Road,  Stockwell, London SW9
Every last Thursday of the month is South London Permaculture Cinema at Cafe Cairo. Doors open at 7pm, the evenings flow can be viewed on www.facebook.com/BrixtonEdge. Showing Eco films for change, promoting permaculture action in London, facilitated by Lola an evolving permaculture artist. Entry is free so what are you waiting for?
21st Century Permaculture Radio
Alternate Sundays at 8pm
Radio show interviewing different guests each time from a pantheon of Permaculturists – talking about what they're up to and how this feeds into the global movement that is Permaculture today. Mixing in some sweet classic retro funk on the way.
For more details, previous broadcasts and to listen go to www.21stCenturyPermaculture.com
---
Permaculture Courses in London
There are courses & events being offered on many themes over the year and for more info on the courses mentioned above – check out the London Permaculture Ning. This spring two Permaculture Design courses are coming up:
Spring into Action! Permaculture Design Course
Starts Saturday 12th March for 6 weekends
Furtherfield Commons, Finsbury Park, London
Spring into A.C.T.I.O.N (Active Community Transformation In Our Neighbourhoods) – A different kind of permaculture course – positive design for your life, your community and your world! Between March and May 2016 we are putting on a permaculture design course in London – 6 core weekends (fortnightly) The course will be taught by Graham Burnett (Dip. Perm Des), Claire White (Dip. Perm Des), James Taylor (MSc. Human Ecology) and some great guest teachers. The 6 core weekends will take place on these days: 12 – 13 March, 26 – 27 March, 9 – 10 April, 23 – 24 April, 7 – 8 May, 21 – 22 May. For more details and booking see the website
Permaculture Design Course – Creating Resilient Communities
Starts Saturday 9th April 9th for 7 weekends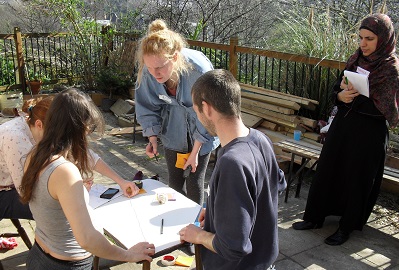 Treadwell, Streatham Hill, South London
The Permaculture Design Course is a 72-hour inspiring and often life-changing course, accredited by the UK Permaculture Association. Over the period of 7 weekends we will explore practical and creative solutions for building resilient communities and designing abundant eco-systems. The course has a strong practical emphasis on ecological and social design thinking and how this can be applied in different parts of our life and society.
For more details and booking see the website