A date for your diary :
UK Permaculture Convergence and AGM 2014
Friday 12th September 2pm – Sunday 14th September 3pm
Gilwell Park Scout Activity Centre, London E4 7QW.
The same venue as the International Permaculture Convergence next year.

A diverse range of workshops, practical sessions, a visit to a very well established local permaculture LAND centre, project case studies, Diploma presentations, networking, exhibitions, woodland walks, games, adventure activities and lots, lots more!
Ticket prices include fantastic local food grown just 1.5 miles away by OrganicLea, and cooked by the wonderful 'Norman Loves Soup' caterers. Friday night performance from Three Acres and a Cow, A History of Land Rights and Protest in Folk Song and Story. Robin will lead into a Ceildh after dinner in the marquee.
One of the strengths of the convergence is the diversity of the programme offered by you, the national permaculture network. Of course, we'll also have one or two "big names" in Permaculture up our sleeve. For more details checkout the website.
Permaculture Picture House - Diploma in Applied Permaculture – presentation by Johanna Damm
Tuesday 5th August, 7:30pm -11pm
Passing Clouds, Hackney
Joanna has almost completed the final leg of her diploma in Applied Permaculture and is coming along to share her 10 projects and 2 and a half year journey with us. She joins us from her new home, South Mexico where she and her husband are transforming a 1000 ha family ranch dedicated to cattle to include forestry plantations, biodiversity areas, silvopasture and food production.  A great chance to find our more about the scope and applications of Permaculture: For newcomers, those already working on their diploma and anyone who wants to be inspired to begin that journey themselves!
Permaculture Picturehouse is London's regular permaculture social event – feature length and short films on subjects from the whole permaculture spectrum of interests, accompanied by talks from people involved in local and national projects. All night bar and delicious locally sourced vegetarian food.
For the same info www.permaculturepicturehouse.co.uk
Next month – 2nd September- watch this space, or see the website!
London Permaculture Network Meeting
Sunday 10th August 2pm – 4pm
Cecil Sharp House, 2 Regent's Park Road, Camden, London NW1 7AY
Join us to discuss how we can further develop the network. A particular focus will be last months London Permaculture Festival, how we can make festival 2015 even more successful – and a lead-in to the 2015 International Permaculture Convergence.
Photo: © Dan Burwood.
Permablitz at Emily's Garden
Sunday 3rd August, 10:00 am – 5:30 pm
Finchley, North London
Come and join us on this permablitz at Emily's garden. We will be developing it as an edible, wildlife friendly space. We will also be creating a kids growing zone for her young son and his friends. See Permablitz London website for more details. RSVP essential: if you want to come along you need to let us know so we know numbers and we can give you all the specific details.  Contact us  here.
Build Your Own Solar Panel Workshop
Saturday 9 August and Saturday 23rd August (2 1-day courses)
Lewisham, London
On this one-day course learn how to make your own solar panels from recycled materials with Demand Energy Equality – and take home a completed solar panel at the end of the day! Learn the fundamentals of making a solar panel to produce electricity for your shed, home, community project, or anywhere! From where to source the materials to how to connect multiple panels together, you will learn all you need to know to build a small or large solar panel for a fraction of the cost of buying one.
Bookings and more info at : http://www.demandenergyequality.org/shop.html
Keeping Chickens
Saturday 9th August 2014, 10am-1pm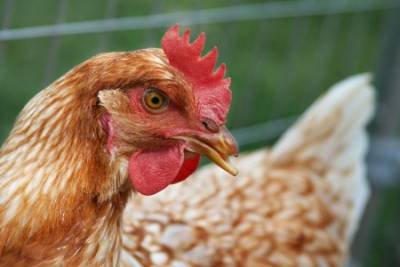 Learn the basics for keeping your own chickens, including: Where and how to house them, daily maintenance and what to feed them. Also get the chance to see and handle a range of breeds.
All welcome and no experience needed.
Cost £25 . More info: http://www.localfoodnetwork.org.uk/index.php/keeping-chickens-saturday-9th-august-2014/
One Day Introduction to Permaculture in Oxfordshire
Saturday 16th August
Willowbrook Organic Farm, Hampton Gay, Oxfordshire, OX5 2QQ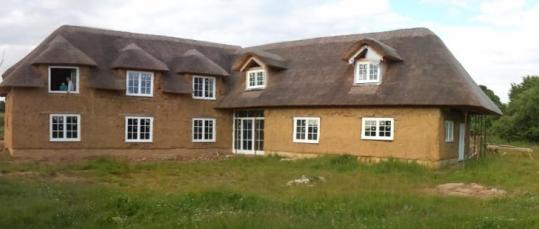 This is an interactive taster day outlining permaculture and introducing you to some of the fundamental tools and principles that can be used to design sustainable, resilient projects.
Course Tutors: Muzammal Hussain & Shumaisa Khan.
Course fees £55 standard rate / £45 concessionary rate: e.g. Full time students; On benefits, State pension etc.
More info, and booking: http://routesofwholeness.org
The Conference for Consciousness & Human Evolution
Friday 22nd Augiust – Sunday 24th August
18 Albert Embankment, London
The annual Conference for Consciousness and Human Evolution returns to London in 2014 featuring a series of lectures to help you to develop your consciousness. Each of the specially selected speakers, will be expounding their life's work to open doors of perception, which enable you to develop your consciousness with the understandings of today and the eternal mysteries of the past, as you embark on a 3 day journey inside yourself!
Cost: £149 for 3 day conference. More details on website
Round Wood Timber Framing
Saturday 30th August – Wednesday 3rd Sept 2014
The Woodyard, Duchy Home Farm, Tetbury, Glos.
This course focuses on Cruck or 'A' frame building as pioneered by Ben Law and seen on Grand Designs. Within the 5 days you'll practice cutting all the joints you'll need to build a cruck frame building. You'll also be free to make mistakes and to experiment, both of which are a key part of learning. No previous experience is necessary. We've had people aged 17 – 65 on our course some wanting to build houses others furniture or gazebo's. These techniques can be applied to a range of green wood projects.
For more info or to download a booking form visit the wholewoods website. Price £325 (5 day course)
More info, and booking: http://www.wholewoods.co.uk
Organic Lea Fruit and Veg Stalls
Every Saturday
Organiclea fruit and veg stalls in Walthamstow and Leytonstone will be selling plants on top of our usual range of organic, seasonal, ultra local veg (including surplus produce grown by local allotment holders). Come and buy seedlings to start the growing season, including heritage tomatoes, companion flowers and fruit bushes. Our stalls are
Outside the Hornbeam Cafe, Hoe Street, Walthamstow, E17, 10am-3pm
High Road Leytonstone  nestled between Matalan & St.Johns, in partnership with Transition Leytonstone, 10.30am-3pm
 '21st Century Permaculture' Radio Show
Sunday 8pm – 3rd August & 17th August
Interviewing different guests each time from a pantheon of Permaculturists – talking about what they're up to and how this feeds into the global movement that is Permaculture today.
Sunday 3rd August 8pm-9pm :  Interviewing Hannah Martin on Reclaim the Power
This 14-20th August will see activists decend on Blackpool to protest against Fracking and all the connected issues that are crying out to be taken seriously. Interviewing Hannah Martin, we talk about the philosophy & culture around the event – and how the protest movement is becoming a positive movement. For more details on the event check out http://www.nodashforgas.org.uk/
Sunday 31st August 8pm-9pm : Sean Hearn on Sustainable Beekeeping
The sad plight of the Honey Bee is well known – but what can we do about it, and are there other ways to look after this incredible important ally? Sean Hearn explains the difference between Sustainable Beekeeping and mainstream or 'Industrial' Beekeeping. Giving us new hope in working, connecting and learning from our furry winged friends.
Sunday 17th August 8pm-9pm : James Taylor on Apocaloptimism
James Taylor about the reality or fantasy of a Green-Tech future. What cultural themes are dominating our thinking about what could play out in the next 25 – 50 – 100 years. Check out James' blog here: http://permaculturediploma.blogspot.co.uk
Mixing in some sweet classic retro funk : So high you can't get over it…
If you happen to miss the broadcast, you can listen afterwards at your leisure by going to www.mixcloud.com/21stcenturypermaculture
Formidable Vegetable Sound System
The world's most successful experiment in ecological electroswing ukulele with the sole aim of pounding simple solutions for sustainability deep into your consciousness without requiring you to start being a complete mung bean

Remaining UK Dates of 2014 world tour:
1st August: Green Gathering, Chepstow
2nd August: Bimble Bandada Festival, Brighton
10th August : Boomtown Fair Festival, Winchester
22nd August: Passing Clouds, Hackney
23rd August : Small World Festival, Kent
24th August : Harlequin Festival, Wales
More details : formidablevegetable.com.au
Brighton Events
Slap on the suncream, put on your "kiss me quick" hat  and head down to the Brighton Permaculture Trust - just a train ride away.
Fruit tree grafting
Saturday 9th August 2014
Stanmer Park, Brighton BN1 9PZ

The course encourages participants to develop practical skills in the propagation of fruit trees. Experience will be gained in the use of a grafting knife, concentrating on the technique of "Chip Budding" to graft an apple variety onto a rootstock. Course fee (depending on income) £55-£145 Tutors: Peter May, Stephan Gehrels.
Bookings and more info on website
Scything
Saturday 16th August – Sunday 17th August
Stanmer Park, Brighton BN1 9PZ
This course covers the practical and theoretical elements of scything, giving participants the practical skills and techniques necessary to scythe lawns, larger areas and thorny undergrowth.
Day 1: 10am – 5pm
Day 2: 9.30am – 3.30pm (with an optional 7am start)
Cost: £80-£200 (depending on income)
Tutors: Simon Fairlie, Stefan Gehrels, Beth Tilston
Bookings and more info on website
Permaculture Courses in London
There are other courses & events being offered on many themes over the year and for more info on the courses mentioned above – check out the London Permaculture Ning
Open Days & Volunteering
Organic Lea - Hawkwood Plant Nursery, 115 Hawkwood Crescent, Chingford, E4 7UH.  Organiclea hold Open Days at Hawkwood Community Plant Nursery on the last Sunday of each month 12pm – 4pm. Just show up and join in. Regular volunteer days at Hawkwood are Wednesdays and Fridays 11am-4pm, and Tuesday afternoons 1.30-4pm. New volunteers are asked to join a volunteer induction, on the 1st Wednesday or 3rd Friday of every month. Check the website for more information including induction dates, www.organiclea.org.uk/get-involved/volunteering/
London Orchard Project - Londonwide. There are loads of events happening each month that you can help out with, check out their website for up-to-date info: http://thelondonorchardproject.org
Edible Landscapes
Finsbury Park N4. Volunteers can turn up on any of our regular days – Mondays and Fridays, 10-3 – and receive informal training – no experience necessary – just turn up – all welcome – shared lunch at 1pm.  
www.ediblelandscapeslondon.org.uk
The Meadow Orchard 
Crouch End, N8. Every Saturday 11-4pm  workday to care for the site, garden, orchard and wildlife meadow. Eco-building every Friday 10.30am-5pm. Variable depending on leaders availability so check website.
www.meadoworchard.org
Tuesdays 2 -4 drop in gardening
Thursday 11 -1 & 2 -4 Grown in Peckham -Growing to sell to local cafes and restaurants. Shared lunch if staying all day.
Sundays 1 -4 drop in gardening
If your project would like to advertise it's Open Days or Volunteer Days – just email us.