London Permaculture News for August
The London Permaculture Newsletter will continue to publicise events related to permaculture as they move online. Though we have to keep a physical distance to protect ourselves and others we can still stay connected online. Please continue to tell us about your online events by emailing info@londonpermaculture.com – see the bottom of the newsletter for more details.
Permaculture Magazine Prize – last month to enter!
Closing Date 31st August 2020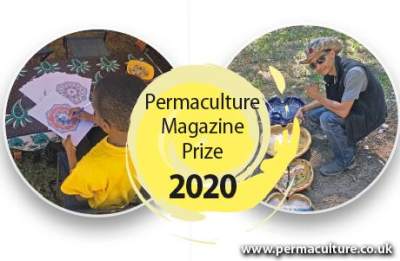 The Permaculture Magazine Prize is for individuals, communities, businesses, groups and organisations that can demonstrate inspirational work over more than three years.
We encourage entries from anywhere in the world. We are looking for permaculture projects that are:
Regenerating damaged land; Enhancing habitat and biodiversity; Helping people to gain practical and community skills; Adding value to produce and developing local economies; Building community, creating social glue and greater economic resilience; Modelling new ways of cooperating and new cultural paradigms
Permaculture Magazine wants to specifically award money to permaculture projects that reach ordinary people and demonstrate best practice permaculture both in terms of ecological and socially / culturally innovative design. Any project can apply if it has been functioning for at least three years and has established its place within its community.
For more details see https://www.permaculture.co.uk/articles/2020-permaculture-magazine-prize
Social Farms and Gardens Webinar: Food Bank Partnerships
Tuesday 4th August, 2.00pm
Is your farm or garden keen to start/improve distributing food to the vulnerable in your community during and post-lockdown. This webinar helps social farms and gardens understand : what legislation is relevant if distributing fresh food or cooked meals, how to develop trusted relationships with other community partners, various ways of distributing food – eg. community fridge/ food bank / food parcels / cooked meals, physical distancing precautions to consider
For more details and registration, see https://www.farmgarden.org.uk/civicrm/event/info?id=628
Capital Growth Online Training
starts Wednesday 5th August, 6pm
Learn about urban food growing and running community gardens at our training sessions which cover a number of themes from climate resilience to growing for nature. We have moved our training programme online for now. We're running a mixture of short and longer workshops. For more details and registration see https://www.capitalgrowth.org/training/
Wednesday 5th August, 6pm
Growing Alternative Crops for a Changing Climate
Find out what crops are most adaptable to the changing climate in the UK.
Wednesday 12th August, 6pm
Vegan DIY Food Fermentation
Learn how to easily ferment food at home.
Wednesday 19th August, 6pm
Introduction to Medicinal Plants
Find out the history, legends and beneficial properties of some common plants…
Hackney Herbal Online workshops
starts Wednesday 12th August, 6pm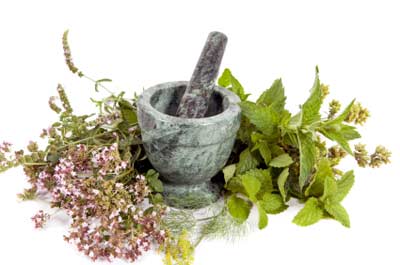 Hackney Herbal are a social enterprise specialising in creative events which explore the beneficial uses of herbs. We run a variety of herb-related activities in Hackney promoting mental health and well-being within the local community. We are now running online workshops covering topics like herb growing (indoors and outdoors), making your own remedies and using essential oils for skincare.
Essential Oils for the Face, Wednesday 12th August, 6pm
Essential Oils for the Mind, Sunday 23rd August, 11am
For more details, and registration, see http://www.hackneyherbal.com/workshops
Permaculture Association members' social – 'Finance & Zoning'
Wednesday 12th August, 7pm
Join us at our next social to meet and connect with other members. Register to receive instructions on joining the Zoom call. This month's theme is finances and zoning – exploring money and the economy using zoning as a tool for understanding. More details and registration at https://www.permaculture.org.uk/noticeboard/event/monthly-social/permaculture-association-members-monthly-socials
Three Acres And A Cow 'deep dive' – 1066 to the Tudors
Saturday 15th August, 7pm
Join us for our first, online, Three Acres And A Cow 'deep dive' featuring Rachel Rose Reid, Tim Ralphs and Robin Grey. We will cover the first quarter of the show in far greater detail than we have time to in our normal performance. More songs, more poems, more stories and maybe even an extra joke or two. Three Acres And A Cow is a show that connects the Norman Conquest and Peasants' Revolt with climate change and the housing crisis via the Enclosures, English Civil War and Industrial Revolution. More info and booking at https://www.tickettailor.com/events/threeacresacow/393973
What is the Online Permaculture Design Course? – Free Online Info Session
Tuesday 18th August, 4pm
If you are interested in taking the full Online Permaculture Design Course with Social Landscapes, but are slightly undecided as in what it involves, who the main teacher is, what you will learn and what will be required of you for certification, this online info evening is your opportunity to learn more. More details and registration at  https://www.sociallandscapes.co.uk/events/2020/6/9/open-online-info-evening-what-is-the-permaculture-design-course-t2xyn-ewela
Permaculture Association – Trustees Wanted
Apply anytime – closing date Friday 18 September 2020
At this critical point for the future of the planet, the Permaculture Association (Britain) has adopted a new, ambitious strategic plan. We're looking for new trustees that share our values & commitment to achieving a sustainable & flourishing future. We are looking for individuals who share our commitment, energy and passion for meaningful change. Would you like to join us?
The skills and experience we are looking for are set out in the trustee recruitment pack available on our website. However, your energy and commitment are just as important to us and full training is available. As an inclusive employer we recognise that our volunteers need to reflect better the communities in which we live and work. We encourage applications from all sections of the community. We're committed to creating an organisation that recognises and truly values individual differences and identities.
Trustees are required to attend monthly online Board meetings and bi-annual face-to-face weekend meetings. They will also be invited to join one or more of the Board's sub-committees. We encourage you to apply as soon as possible so that we have a chance to meet and discuss the post in advance of elections at the Annual General Meeting. Ideally, please apply before 18 September and not later than 16 October.
For more details and to complete an application please visit www.permaculture.org.uk/trustee-vacancy
Forthcoming Events
Stir to Action's Playground for the New Economy Online festival
1-3 September 2020
Join us to be challenged and inspired by our unique line-up of contributors, all offering provocative ideas about, and innovative alternatives to, the current political and economic landscape. £10 online festival tickets now on sale. More details at www.stirtoaction.com/festival
Capital Growth Online Training in September
Wednesday 2nd September, 6pm
Growing Autumn and Winter Vegetables
Find out how you can grow your own vegetables all year round.
Wednesday 9th September, 6pm
No Dig Gardening and Mulching Techniques
Find out why no-dig gardening is so good for the soil (and your crops!) and how…
For more details and booking see https://www.capitalgrowth.org/training/
Designing for Resilience : Foundations of Permaculture Online Course
We are bringing you online courses! Right now, we are creating and testing permaculture courses to bring to you. We have a globally recognised certifying teachers register and active community of permaculture teachers. Along with our LAND demonstration network of over 120 sites and Education Working Group volunteers, we are working together to bring you quality permaculture courses online. Helping more people learn permaculture.
It feels like a natural progression for us to offer high quality permaculture and sustainability courses. We have loads of resources to help connect you with other learners. We aim to provide a transformative learning experience – helping you learn permaculture and change your world.
More details at https://permaculture.org.uk/permaculture-course
Grow Your Own – free download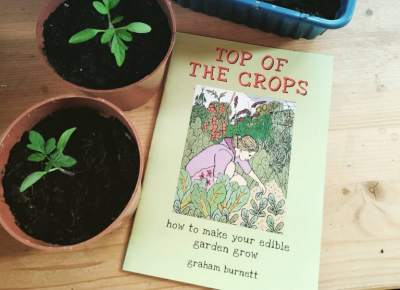 Spiralseed's newly revised and reprinted edition of 'Top of the Crops – How to make Your Edible Garden Grow' is available as a free PDF download for the duration of the COVID-19 Lockdown period, in the hope that folks will find it a useful and empowering beginners guide, building confidence and encouragement to play a part in food security solutions for ourselves and our communities – Another world IS possible! Go to https://spiralseed.co.uk/ for the download.
---
21st Century Permaculture Radio
Archive programmes available at https://www.mixcloud.com/21stcenturypermaculture/
Brighton Permaculture Trust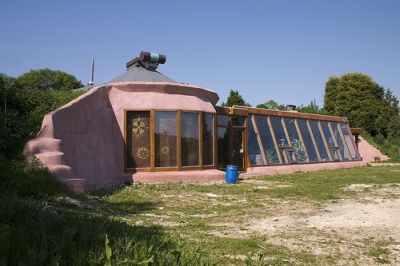 Head to the Brighton Permaculture Trust. Check out their website for news of courses, events and Permaculture by the sea. Courses are currently being rearranged, and they are are working hard to rearrange events, venues, and tutors.
London Permaculture Network – Interactive Project Map
The London Permaculture network has launched a map of permaculture, and permaculture-friendly projects in London. Go to http://www.londonpermaculture.com/map/ to see it. Use the map to guide yourself around the projects in your local area, and the whole of London.
This map is still being developed, and we would love your project to be included! If you would like your project added to the map please contact us at info@londonpermaculture.com
---
How do I get events and webinars in the LPN newsletter?
If you want your webinars, online events, and announcements to be in the London Permaculture Network newsletter (sent out at the start of each month), please email them to us, at info@londonpermculture.com before the 15th of the month, and they will go into the next month's newsletter.