Welcome to 2019 from the London Permaculture Network!
---
Pioneering Organic Farmers Eliot Coleman & Guy Singh-Watson in Conversation
Monday 7th January, 6:30pm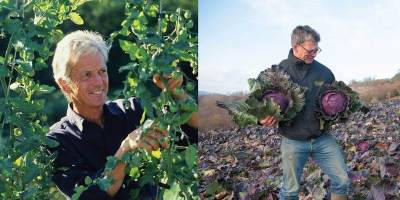 Duke of Cambridge, 30 St Peter's St, Islington N1 8JT
Chelsea Green Publishing proudly presents an evening in conversation with pioneering organic farmers Eliot Coleman and Guy Singh-Watson, moderated by the Soil Association's Ben Raskin. We will be discussing what the future holds for organic farming internationally, how Guy and Eliot have seen the scale of organics change, and what it means to them to be an organic farmer today. More info and tickets: https://www.eventbrite.co.uk/e/pioneering-organic-farmers-eliot-coleman-guy-singh-watson-in-conversation-tickets-52871158057
Orchard Project Winter Pruning Workshops
All over London, throughout January
Help manage community orchards with a team of experienced orchardists. Local pruning workshops throughout January all over London.
Tree Walk at St Ann's Hospital, Monday 7th January 2019, 10am-12noon, St Ann's Hospital, N15 3TH
Pruning at Kentish Town City Farm, Friday 11th January, 10am-3pm, 1 Cressfield Close, Off Grafton Road, London, NW5 4BN.
Pruning Workshop & Wassail  in South London, Sunday 13th January, 1-4pm, Agnes Riley Gardens, Clapham, SW12 0AH
Winter Pruning at Robin Hood Community Garden, Sunday 13th January 2019, 1pm-4pm, Robin Hood Community Garden, Spring Lane, Hackney E5 9HQ
Veteran Tree Pruning W'shop, Thursday 17th January 2019 10am, Scadbury Park, Chislehurst
Veteran Tree Pruning W'shop, Thursday 24th January 2019 10am, Wild Cat Wilderness, Catford, Lewisham
Pruning at Nevill Road Espaliers, Friday 25th January, 10am-1.30pm, Nevill Road, N16 8SR (Junction Nevill Road And Allen Road)
Veteran Tree Pruning W'shop, Thursday 31st January 2019 10am, Nutter Lane, Redbridge
For more details see: https://www.theorchardproject.org.uk/events/
Silvopasture for Climate Resiliency
Thursday 10th January 11am – 4pm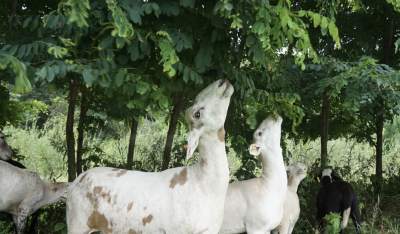 e5 Bakehouse, 395 Mentmore Terrace. London E8 3PH
Discover the potential of silvopasture for transforming livestock farming, from the use of trees as fodder for animals, to the potent impacts on climate resiliency and carbon sequestration. The practice was rated by Project Drawdown as the top agricultural solution to climate change. Cost £50
More info: http://e5bakehouse.com/classes/silvopasture-for-climate-resiliency/
We are not taking online bookings for this class, please call us on 0208 525 2890 to book your place.
Fruit Tree Pruning Workshop at Cecil Sharp House
Sunday 13th January, 12pm-4pm
Cecil Sharp House, 2 Regent's Park Road, London NW1 7AY
The fruit trees are dormant through winter so it is the ideal time to prune them. The workshop will explain the benefits of pruning fruit trees and go through how to approach pruning them. There will be a practical session pruning the trees in the Cecil Sharp House garden. We will also look at preparing your tools and other winter fruit tree maintenance. Cost £20 – Includes lunch of soup and salad. for more info and tickets see http://www.permablitzlondon.com/event/fruit-tree-pruning-workshop/
Nubian Life Centre Forest Garden maintenance in winter
Saturday 19th January, 12:30pm-3:30pm
Nubian Life Centre, White City, West London
This workshop at Nubian Life Centre offers the chance to come and see how the miniature forest garden has developed since the permablitz in June that was filmed by BBC Gardeners' World. The workshop will explain the maintenance that is needed for the forest garden in winter and you will have the chance to have a go and do some of the practical work necessary for the garden. There are a wide range of unusual edible perennials in the miniature forest garden so you'll also be able to see how they look in winter. Lunch of soup, bread and salad with leaves foraged from the garden will be provided. Spaces limited to 15 people. Prebooking is essential: please email info@permablitzlondon.com
Winter care of edible perennials in a permaculture garden
Sunday 20th January, 1:30pm-4:30pm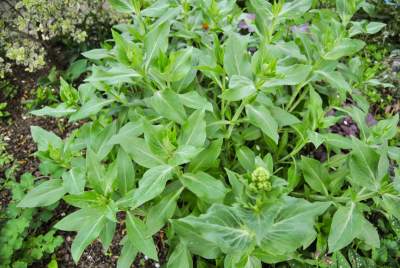 Cecil Sharp House, 2 Regents Park Road, Camden, London NW1 7AY
Come and find out what you need to do in winter to prepare perennials for the best start in spring. Cecil Sharp House permaculture LAND project has a large selection of edible perennials and in this training session you can find out what they are and how to take care of them in winter. This is a good opportunity to learn about maintaining a forest garden through the year. The session will be a mixture of theory and practical work in the permaculture garden. Tickets and more info: http://www.permablitzlondon.com/event/winter-care-of-edible-perennials-in-a-permaculture-garden/
What is a food forest – come and learn about the design planned Northwick Park Community Garden
Thursday 31st January, 6:30pm-9:00pm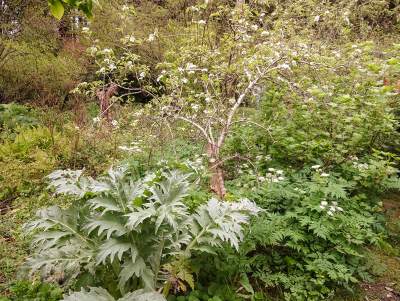 Annunciation Church, 194 Windermere Avenue, Wembley HA9 8QT
This workshop will explain the permaculture forest garden design that will transform an area of Northwick Park which will be planted with a wide range of edible plants. Susannah Hall from Permablitz London will go through how the design will create a food-producing, ecological and wildlife-friendly space that will increase the range of wildlife habitats and nectar forage for bees and butterflies. The workshop will pay special attention to introducing you to a range of lesser-known edible perennial plants. From this workshop you will learn about the principles of permaculture design that you could then begin to apply to your own garden or allotment.
Nearest tube station is South Kenton on the Bakerloo Line/London Overground. Preston Road tube station on Metropolitan line is 10-15 minutes walk from the church.
Tickets: £10 • Email northwickparkcommunitygarden@gmail.com to book your place
Forest Farm Peace Garden Volunteering Opportunity
closing date friday 1st February 2019 for applications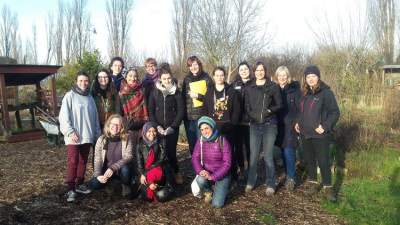 Forest Farm Peace Garden is now recruiting new buddy volunteers to join their ecotherapy team. Do you love being in nature and supporting others? Being a buddy is an opportunity to develop skills and experience in social and therapeutic gardening and support work, as well as learn more about organic growing and permaculture. Two-days free training is provided on Friday 8th & 15th February 2019. The closing date for applications is Friday 1st February. For further details see the website: https://www.forestfarmpeacegarden.org/buddy-volunteers
Training Opportunities at Organic Lea
Work-based Horticulture Level 1 Award (City and Guilds)
Start date: Wednesday 23 January for 10 weeks, 10am-4.30pm (last session Wednesday 3 April).
This qualification involves minimal classroom time with 10 weeks of guided horticultural practice rooted in organic market gardening theory. During this time you will practise food growing techniques and experience the realities of a productive horticultural work place. You will develop a work-book portfolio with reflective worksheets. the course takes place at Hawkwood Plant Nursery in Chingfod with OrganicLea tutors. To qualify for this course you need to attend a pre-course assessment. Following this pre-assessment you can enrol directly with Organiclea. Contact clare@organiclea.org.uk to book onto an assessment or call Clare directly at Hawkwood on 020 8524 4994.
Forthcoming Events
Three Acres And A Cow
Wednesday 6th February 2019
Portland Hall, The University of Westminster, London
The show connects the Norman Conquest and Peasants' Revolt with current issues like fracking, the housing crisis and food sovereignty movements via the Enclosures, English Civil War, Irish Land League and Industrial Revolution, drawing a compelling narrative through the radical people's history of Britain in folk song, stories and poems. Please note due to University security policy, this will be an advanced ticket only show – please be organised and get your ticket in advance! Eventbrite ticket page – https://www.eventbrite.com/e/3-acres-a-cow-a-history-of-land-rights-protest-in-folk-song-story-tickets-53435784871
---
London Permaculture Network – Interactive Project Map
The London Permaculture network has launched a map of permaculture, and permaculture-friendly projects in London. Go to http://www.londonpermaculture.com/map/ to see it. Use the map to guide yourself around the projects in your local area, and the whole of London.
This map is still being developed, and we would love your project to be included! If you would like your project added to the map please contact us at info@londonpermaculture.com