International Permaculture Day
Sunday 3rd May
Everywhere!
International Permaculture Day 2015: In Support of Soil!
International Permaculture Day is a day of celebration and demonstration of all things Permaculture happening around the world. 2015 year is the UN International Year of soils. Support soils everywhere on the 3rd May by spreading permaculture solutions.
International Permaculture Day Permablitz at Owen's Garden
Sunday 3rd May, 10am – 5:30pm
Harrow, NW London
Calling all soil supporters! Join us for this permablitz in Owen's back garden as we celebrate international year of soils. We will be gathering to build soil and add nutrients as well as creating more edible and wildlife-friendly growing areas. This will include: building hugel raised beds, pallet compost bays, wormery, cold frame, adapting a polytunnel out of a childhood climbing frame and constructing a pergola from some old roof beams as well as creating nettle teas and sowing a wild flower area.
 Upon this handful of soil our survival depends. Husband it and it will grow our food, our fuel and our shelter and surround us with beauty. Abuse it and the soil will collapse and die, taking humanity with it. Sanskrit text 1,500 BC
RSVP essential: if you want to come along you need to let us know so we know numbers and we can give you all the specific details.
 Contact us here
.
Umbrella Act Exhibition Launch + International Permaculture Day Celebration
Sunday 3rd May 12 – 4pm
Spitalfields City Farm, Buxton Street, London E1 5RA

Come and celebrate with us the midway point of Umbrella Act – throughout April we have held workshops around the country encouraging people to think about our throwaway society by getting inspired by upcycling broken umbrellas! The pieces created will be exhibited along with photos of the process.
We will have poetry readings from Kate Farrow and Joe McBlogges, music from the Balham Ukelele Society, a BBQ and of course plenty of umbrellas around should you wish to make your own creation to add to the exhibit! If anyone wants to add to the event, with; music, poetry, performance, a talk or a workshop on the themes of craft, permaculture or sustainability get in touch!
The exhibition will then stay for 2 weeks from 2rd – 16th May. So if you miss out on this day you can still have the chance to check it out, it will be open:
Mon: Closed , Tue & Wed: 11 – 2pm, Wed – Sun: 10 – 4pm.  For more details  see here: https://umbrellaact.wordpress.com
Edible Hillside Film Night presents INHABIT – A Permaculture Perspective
Sunday 3rd May 6pm – 8:30pm
St Margaret the Queen (church), Barcombe Avenue, London SW2 3BH
INHABIT – A Permaculture Perspective
"Inhabit is a feature length documentary introducing permaculture: a design method that offers an ecological lens for solving issues related to agriculture, economics, governance, and on. The film presents a vast array of projects, concepts, and people, and it translates the diversity of permaculture into something that can be understood by an equally diverse audience."
See the trailer and eventpage here.This film night is part of Edible Hillside, a local project encouraging and supporting food growing in and around the Streatham Hill area. Entry for the film is free, although donations are welcomed and will be reinvested in local growing initiatives.
Date for your diary!
London Permaculture Festival
Sunday 19th July – all day
Cecil Sharp House, Camden

Come along for workshops (intro and advanced), 'how-to' sessions, live music, films, a stalls market and a kid's zone. Enjoy discussions, networking and learning about creative solutions for a sustainable, healthy future. More information at http://www.londonpermaculturefestival.com
This is a grassroots event, organised entirely by volunteers, if you'd like to help out with program planning, publicity or being part of the crew on the day, please contact Kayode at: info@londonpermaculturefestival.com.
Permaculture Picture House presents:
Election special: Does democracy need a revolution?
Tuesday 5th May 6:30pm
Passing Clouds, Hackney
We will be showing a video of Russell Brand's 2013 interview with Jeremy Paxman, where he explains his view that voting within the existing paradigm will not achieve the necessary change that is needed to avert environmental and societal catastrophe. Hackney South and Shoreditch prospective Green MP Charlotte George will then explain why voting is vital to effective change, and how she would seek to engage dissenting voters who believe radical solutions are needed, but who have no faith in the electoral process.
This will be followed by a more open discussion of the pros and cons of the present system and whether the many radical campaigning groups increasingly challenging the modern paradigm, who have been brought into sharper focus by Russell Brand's public persona and charismatic viewpoints, can achieve their aims beyond the current system. Is there any way to engage with the present system from a radical perspective and, if not, what will the alternative look like and how might those in power respond to a direct challenge to their legitimacy?
Doors open at 6.30, programme starts at 7pm. £4 on the door (£2 concessions) and late night bar available. For more info www.permaculturepicturehouse.co.uk
London Rainforest Choir Workshop with Su Hart
Sunday 10th May 11am – 4pm
Cecil Sharp House, Camden, NW1 7AY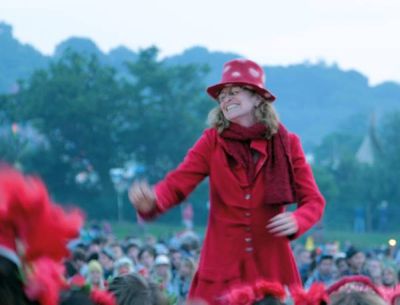 The choir workshops are open to all. Come along and learn the joyful compelling singing of the Baka rain forest people of Central Africa. Their multi-layered polyphony has accompanied daily tasks and ritual for millennia and is great fun. We will learn songs and chants to soothe babies, play with children, enchant animals, heal arguments and celebrate the abundance of life.
Working towards performances to raise funds and awareness for rain forest and other indigenous people and the environment. Pre Booking Essential on website
Build Your Own Solar Charger workshop
Saturday 16th May – all day
Lewisham, South London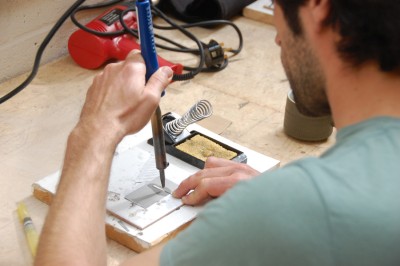 Create your own folding, portable solar charger from re-used materials able to power phones & USB devices. Great value for money – and all profits reinvested into our social objectives. No prior knowledge required, and take your charger home at the end of the day. All materials provided, including charging components.
For more information on course content go here: http://demandenergyequality.org/training–workshops.html.
Combine with Intro to Off-grid and save £25!
Introduction to Off-Grid systems
Sunday 17th May 11am – 3:30pm
Lewisham, South London
Learn off-grid design principles and gain practical skills to build future systems.
You will learn:
The electrical basics; how to test, understand and use 12V batteries; how to use the right components to build circuits to power phones and laptop chargers from your battery; direction and advice for further circuit and systems design and build; about the energy dilemma in the UK and possible future solutions.
To find out more go here: http://www.demandenergyequality.org/training–workshops.html.
Combine with Build Your Own Solar Charger and save £25! Ring Max on 07763398720 for more information.
Unlocking the Quantum Reality
Saturday 16th May – 9am – 5pm
Birkbeck Collage, Malet Street, London WC1E 7HX
In this workshop, world famous quantum physicist Dr. Amit Goswami will explore with you the secrets of the Quantum Reality has gradually been unfolding for the past few decades. Some of these secrets are now well known: consciousness is the ground of all being; there is science behind all our experiences leading to a complete integration of science, the arts, humanities and spirituality; yes, we do create reality and we know the secret of how that works! More details here
Cafe Cairo
Thursday 30th April
88 Landor Road,  Stockwell, London SW9
Every last Thursday of the month is South London Permaculture Cinema at Cafe Cairo. Doors open at 7pm, the evenings flow can be viewed on www.facebook.com/BrixtonEdge. Showing Eco films for change, promoting permaculture action in London, facilitated by Lola an evolving permaculture artist.
Entry is free so what are you waiting for?
21st Century Permaculture Radio
Sunday 10th May and Sunday 24th May at 8pm
Radio show interviewing different guests each time from a pantheon of Permaculturists – talking about what they're up to and how this feeds into the global movement that is Permaculture today. Mixing in some sweet classic retro funk on the way : … nothing can stop us now…
To Listen go to http://www.shoreditchradio.co.uk/show/21st-century-permaculture/
10th May - Derek J Croome on Intelligent Buildings
24th April - Christopher Laumanns on Degrowth
If you happen to miss the broadcast, you can listen afterwards at your leisure by going to www.mixcloud.com/21stcenturypermaculture
Date for your diary!
International Permaculture Convergence 2015
London and Essex – August to September 2015

The Permaculture Association will be hosting the 12th International Permaculture Convergence in London from August to September 2015.
There are 12 working groups and help is needed across the board. A shout-out for volunteers has come from the Welcome & Tranquility working group which is coordinating the designs around all aspects of welcome & tranquility for the IPC, and judging by the ideas already there are likely to be many opportunities for people to get involved. They would love to have input and support from London folk in particular, as our local knowledge will be a real asset. If anyone is interested and wants more info, then email Celia Ashman (welcome@ipcuk.events)
Check out the website (https://ipcuk.events/) for more details and ideas. Register on the website for  discounted tickets!