Annual £30,000 Permaculture Magazine's Prize Celebrates Significant Climate Change Solutions
Established in 2018, the Permaculture Magazine Prize aims to showcase the very best examples of ecological, social and economical regenerative permaculture projects in the world. We want to shine a light on good people and good work in a world on the edge of collapse and climate crisis. This year's winners are helping to nurture refugees, educate tens of thousands of smallholder farmers, creating safe spaces for young people, greening deserts and more.
Nurturing Refugees
African Women Rising takes the main £10,000 award for its work in Palabek Refugee Camp, North Uganda, creating innovative, long-term solutions to help solve the food security problems. (Read more about them in Permaculture Magazine issue 102, out now.)
Turning the Desert Green Again
Bayoudha Village in Jordan takes the second £5,000 prize. Since 2011, the project has used permaculture methods to engage the local community in regenerating their landscape, focussing on conserving and restoring damaged watersheds.
The four runners up are equally impressive and each will receive £2,500
Instituto Mesoamericano de Permacultura (IMAP), Guatemala
Northern Youth Project, New Mexico.
Permakultur Kalimantan Foundation, Borneo
The School of Earth, Greece
2020 Permaculture Magazine Prize
The 2020 Prize will be launched in January. Applications will be open online at permaculture.co.uk. If you would like to get involved as a media partner and philanthropist please contact maddy@permaculture.co.uk. For more details about the Permaculture Prize and this year's winners, see https://www.permaculture.co.uk/news/%C2%A330000-permaculture-magazine-prize-celebrates-climate-change-solutions
Improving soil health on horticulture operations: foundations and principles
Monday 4th November, 9am-4.30pm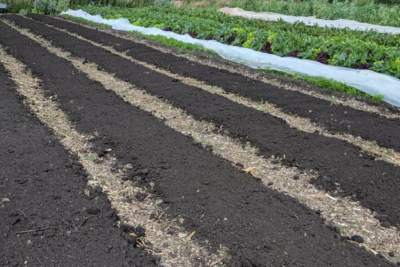 Hawkwood Nursery, 115 Hawkwood Crescent, Chingford, E4 7UH
Learn to apply the soil health principles to transform your soil into a crumbly, friable state that's easy to work and produces healthy crops. From large farms to market gardens, the soil health principles bring real results: better soil structure, healthier crops and more consistent yields. More information at https://www.organiclea.org.uk/2019/08/soil-health-course-2/
Gardening with Nature at Cecil Sharp House
Friday 8th November, Friday 15th November, Friday 22nd November, all at 1.30pm-4.30pm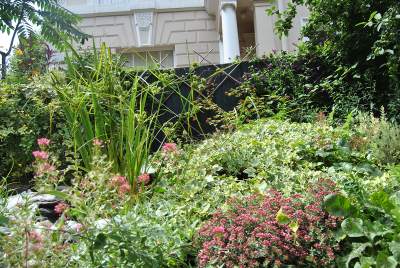 Cecil Sharp House Permaculture Garden, 2 Regent's Park Road, London NW1 7AY
These Gardening with Nature sessions provide an opportunity to learn about maintaining the Cecil Sharp House permaculture garden through the year. In these sessions we'll be preparing the garden for winter and potting on seedlings for autumn salads/greens and spring flowers. If you'd like to come along please RSVP to info@permablitzlondon.com
Forest Farm Peace Garden Permablitz
Saturday 9th November, 10am-4pm
Hainault, East London
Forest Farm Peace Garden has two nearly planted areas of forest garden. This permablitz will be preparing those areas for winter: we will be cutting back and mulching, planting some bulbs, collecting seeds and adding some new plants. The permablitz will have a strong educational element so it will offer the chance to come and see the new areas of forest garden and learn about the design.
There will be a workshop that explains the design and introduces the plants. One of the areas showcases native UK plants so you will be able to find out about these along with other unusual edible perennials, shrubs and trees that have been planted. More details: http://www.permablitzlondon.com/event/forest-farm-peace-garden-permablitz/
RSVP Essential: if you want to come along you need to let us know so we know numbers for lunch, which is provided, and we can give you all the specific details. Contact us here letting us know which permablitz you want to join.
Munchable mushrooms: Cultivation for beginners
Saturday 9th November, 10.30am–13.30am
Rainbow Grow, 24-30 Dalston Lane, London E8 3AZ
Come and learn the basics of mushroom cultivation, explore various techniques for growing gourmet and medicinal mushrooms such as Oyster, Reishi, Shiitake and many other strains of mushrooms. This will be a hands on experience we will cover everything you need to know to get you started. Trainer – Darren Springer.Organised by Capital Growth. booking and more info at https://www.eventbrite.co.uk/e/munchable-mushrooms-cultivation-for-beginners-tickets-59572974370
Certificate in Community Orcharding
starts Wednesday 13th November 2019
Hackney and Tower Hamlets
Come on our brilliant, orcharding course and learn everything you need to know about designing and managing community orchards. You will benefit from our team of experienced orchardists who have already helped 60 students gain the Certificate. The course starts in November 2019 and finishes in January 2021 giving you a wonderful opportunity to learn a wide range of seasonally-appropriate orchard skills. In addition you can come on practical, reinforcement days and a computer skills booster day. See https://www.theorchardproject.org.uk/events/cico5/ for more information.
The wonders of leaf mould compost
Thursday 14th November, 6.30pm-8pm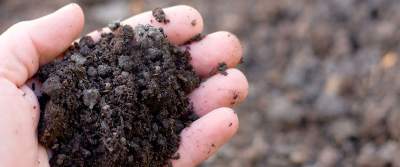 Josiah Braithwaite Community Garden, Nubian Life Centre, 50 Ellerslie Road, London W12 7BW
This workshop will be about how you create leaf mould compost and why leaf mould compost is so beneficial to plants. We will look at how you use the compost once it is ready. Please let us know if you are coming by emailing jbcg@nubianlife.org.uk
TOAD – Tails of Amphibian Discovery: workshop for gardeners
Friday, November 15, 11am-1pm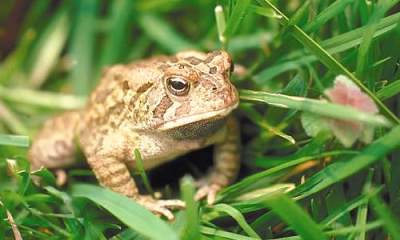 Forest Farm Peace Garden, end of Hazelbrouck Gardens, Hainault, London IG6 2XL
Froglife will lead an interactive wildlife workshop aimed at gardeners to find out more about how you can make urban gardens and allotments attractive to amphibians and reptiles, especially toads. This workshop will show you how to enhance the wildlife value of your space by making simple but effective changes to its design and management. More information at https://www.forestfarmpeacegarden.org/events/2019/11/15/toad-tails-of-amphibian-discovery-workshop-for-gardeners
Permaculture Association and WWOOF UK Joint AGM 2019 in Leeds
Saturday 16th November, 10.30am – 5pm
Woodhouse Community Centre, Leeds, LS6 2NY
This year's Permaculture Association AGM is being run in partnership with WWOOF UK (World Wide Opportunities on Organic Farms). The event will, as in previous years, feature a range of workshops, a visit to a local project, Bedford Fields community forest garden, and – we hope – the opportunity to plant some trees. We'll also be celebrating our members and their own activities in this field – be that the planting of a single tree or a whole forest.
Please visit our main event page for further details: https://events.permaculture.org.uk/agtpm-2019
Josiah Braithwaite Community Garden Gardening Clubs
Saturday 16th November, Saturday 30th November, 10.30am-12.30pm
Nubian Life Resource Centre, 50 Ellerslie Road, White City, London W12 7BW
Come and join us for our weekly sessions in the garden and learn about how to grow and maintain a permaculture, wildlife-friendly, ecological and edible garden. We grow vegetables, herbs, plants for herbal teas, salads, unusual edible perennials, fruit, berries and edible flowers as well as a profusion of flowers for bees and butterflies. Each week you will learn something different that will be appropriate to the time of year. Please let us know if you are coming by emailing jbcg@nubianlife.org.uk
Northwick Park Shrub planting half day
Saturday 16th November, 1.30pm-4.30pm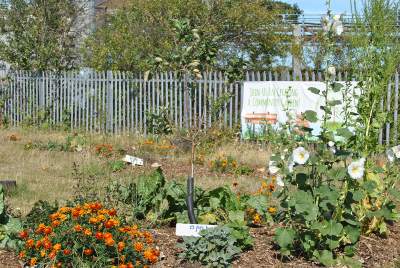 Northwick Park, Watford Road, Harrow, London HA0 3TQ
Come and join our half day shrub planting session at Northwick Park Community Garden. We will be planting shrubs that will provide shelter within the food forest as well as berries. The shrubs have also been chosen for the ability to provide nectar and pollen for insects. If you'd like to come along please let us know by emailing: northwickparkcommunitygarden@gmail.com. Further information available here: https://www.northwickparkcommunitygarden.com/news-events
Three Acres And A Cow, A History Of Land Rights & Protest In Folk Song & Story
Tuesday 19th November, 7pm–10.30pm
St. Margaret's House Hall, 21 Old Ford Road, Bethnal Green, London E2 9PL
'Three Acres And A Cow' connects the Norman Conquest and Peasants' Revolt with current issues like Brexit, fracking, the housing crisis and food sovereignty movement via the Enclosures, English Civil War, Irish Land League and Industrial Revolution, drawing a compelling narrative through the radical people's history of England in folk song, stories and poems. More info and booking at https://www.eventbrite.com/e/3-acres-a-cow-a-history-of-land-rights-protest-in-folk-song-story-tickets-65171006234
London Community Orchard Microfunder
Sunday 24th November 2019 12am-5pm
Redmond Community Centre, Woodberry Down, London N4 2HF
If you are involved in a Community Orchard, or you want to create one, this is the event you have been waiting for!
As part of National Tree Week, The Orchard Project is teaming up with the Mayor of London to help community groups create or improve urban orchards. Come along to The London Community Orchard Microfunder to enjoy talks, workshops, a buffet lunch, cider tasting, and to network with other groups. You can also win up to £400 to improve your community orchard, or to help you create a new one! More information at https://www.theorchardproject.org.uk/events/london-community-orchard-microfunder/
Planting 420 Trees at Sutton Community Farm
Saturday 30th November, 10am-4pm
Sutton Community Farm, 40a Telegraph Track, Wallington, London SM6 0SH
Come to Sutton Community Farm to help us plant 420 new trees! These trees will be the basis of new hedgerows to create borders through and around the farm. This family-friendly event is part of the Woodland Trust's Big Climate Fightback Campaign, where they are calling for 1 million people to pledge to plant a new tree in the name of fighting climate change. More info at http://suttoncommunityfarm.org.uk/events/planting-420-trees-at-sutton-community-farm-saturday-30th-november/
Forthcoming Events
Carshalton Frost Fair
Saturday 7th December 1pm-6pm
Carshalton Ponds, London SM5 2PZ
The Frost Fair is sited in the beautiful setting of Carshalton Ponds, a traditional winter event with activities for all of the family. It is run by EcoLocal with the Friends of Honeywood Museum. As it gets darker, the area is lit with twinkling fairy lights which all helps create a magical atmosphere. Outside Honeywood Museum and in the nearby Memorial Gardens and Festival Walk, stalls from the Wallington Farmers Market will join us.
See https://www.ecolocal.org.uk/highlight/carshalton-frost-fair/ for more details
Natural Dye Workshop with Northwick Park Community Garden
Saturday 14th December 2.30pm-5.30pm
Church Of The Annunciation, 194 Windermere Ave, Wembley HA9 8QT
This natural dye workshop will teach you about how to use plants to dye fabric. You will learn about how to prepare the materials, the different mordanting processes and the different colours you can achieve with different plants.  You will be able to dye a silk scarf to take away with you and will also receive a handout with instructions. Light afternoon refreshments – Tea, coffee and cakes, are included in the cost. Tickets cost £20/£10 concessions and are available to book here: https://billetto.co.uk/e/natural-dye-workshop-tickets-392108
Further information contact: northwickparkcommunitygarden@gmail.com
London Permaculture Network – Interactive Project Map
The London Permaculture network has launched a map of permaculture, and permaculture-friendly projects in London. Go to http://www.londonpermaculture.com/map/ to see it. Use the map to guide yourself around the projects in your local area, and the whole of London.
This map is still being developed, and we would love your project to be included! If you would like your project added to the map please contact us at info@londonpermaculture.com
Open Days & Volunteering
Please confirm with the project for opening hours and volunteering days.
Cecil Sharp House, Camden NW1
Come and volunteer at the permaculture LAND (Learning and Network Demonstration site) project at Cecil Sharp House. Weekly volunteering sessions
Email csh-landproject@permablitzlondon.com
Organic Lea – Hawkwood Plant Nursery, 115 Hawkwood Crescent, Chingford, E4 7UH.  Organiclea hold Open Days at Hawkwood Community Plant Nursery on the last Sunday of each month 12pm – 4pm. Just show up and join in. Regular volunteer days at Hawkwood are Wednesdays and Fridays 11am-4pm, and Tuesday afternoons 1.30-4pm. New volunteers are asked to join a volunteer induction, on the 1st Wednesday or 3rd Friday of every month. Check the website for more information including induction dates, www.organiclea.org.uk/get-involved/volunteering/
Orchard Project – London and nationwide. There are loads of events happening each month that you can help out with, check out their website for up-to-date info: http://www.theorchardproject.org.uk/
Edible Landscapes Finsbury Park N4. Our sessions are every Sunday 10-2. No need to book, just come and join in! **Please don't forget to bring suitable all-weather clothes and footwear**  Shared lunch is at 1pm, so bring something to nibble. We usually have a foraged salad as well.
The Meadow Orchard 
Crouch End, N8. Every Saturday 11-4pm  workday to care for the site, garden, orchard and wildlife meadow, plus an Eco-building session. Variable depending on leaders availability so check website for details: 
www.meadoworchard.org
General garden volunteering ~ every Sunday from 1pm-4pm
Grown in Peckham ~ growing to sell ~ every Thursday 1-4pm, shared lunch at 1pm.
---
How do I get my event in the LPN newsletter?
This front page comes from the London Permaculture Network monthly newsletter. If you want your events to be in the newsletter, please email details to us, at
info@londonpermculture.com
before the 15th of the month, and they will go into the
next
month's newsletter.