Remembering Bill Mollison
On September 24, 2016, Bill Mollison passed away in Hobart, Tasmania, Australia. He was 88 years old.
Together with David Holmgren, he developed the idea of what we now call Permaculture. Together they touched the lives of millions around the world through the work of several generations of students, practitioners, and authors dedicating their lives to pursuing this holistic system of design. Bill's legacy will only grow as the world recognises the urgent need to work together on environmental solutions.
For a full obituary of Bill, issued by the Permaculture Association, and Permaculture Magazine follow this link
Changes to the London Permaculture Network Newsletter
The London Permaculture Network is moving from the Ning to Project Dirt. We will have a London Permaculture Network 'cluster' that links projects together. The move to Project Dirt gives us the opportunity to form new relationships with sustainable projects nationally and throughout London, and will increase our 'edge'. Any project, whether describing itself as permaculture or not, can be part of our cluster. All events added to a project will appear in the London Permaculture Cluster. Each month, the events that are in the cluster will form the basis of the newsletter sent out to over 2,000 subscribers.
We encourage all our subscribers to join Project Dirt. We are sharing step-by-step instructions on how to join Project Dirt,and create your own project page. If you have any questions either email Hugh on info@londonpermaculture.com or james@projectdirt.com or call 07840 320636.
Forest Schools Training – in wonderful Amsterdam
Monday 3rd October – Friday 7th October
The International School, Amsterdam
Interested in Forest Schools? This is a very special five-day course to qualify for BTEC Level 3 Advanced Forest School Leaders Award. You DO NOT need any prior forest schools training to enrol. The trainers are from Bridgwater College – highly respected pioneers of the Forest School movement here in the UK. The price of the course is £900 for the five days. Please call our administrators Alyson or Julie on 01278 441365 or email forest-school@bridgwater.ac.uk. further information on the website http://www.bridgwater.ac.uk/forestschool
Introduction to Forest Gardening
Saturday 15th October 10am – 4pm

Cecil Sharp House, Camden NW1 7AY
Organised by Cecil Sharp House permaculture LAND project, this session will explain the principles of forest gardening and how they have been applied to create the award-winning forest garden at Cecil Sharp House. Using the garden as an example you will learn how to use stacking, feed and maintain the soil-food-web and introduce permaculture guilds to create an edible as well as beautiful garden that works with rather than against nature. There will be some practical activities on this course.
Cost £20.00 – for bookings go to https://billetto.co.uk/en/events/introduction-to-forest-gardening
For information about the Cecil Sharp House permaculture LAND project see the website
London Rainforest Choir Workshop with Su Hart
Sunday 16th October 1pm – 5pm
effraspace, 21 Effra Parade, London SW2 1PX
This world has an abundance of everything we need. Scarcity is due to people forgetting how to share: Baka Forest People
The choir workshops are open to all. Come along and learn the joyful compelling singing of the Baka rain forest people of Central Africa. Their multi-layered polyphony has accompanied daily tasks and ritual for millennia and is great fun. We will learn songs and chants to soothe babies, play with children, enchant animals, heal arguments and celebrate the abundance of life. Working towards performances to raise funds and awareness for rain forest and other indigenous people and the environment.
Pre-booking essential. For bookings go to https://billetto.co.uk/en/events/london-rainforest-choir-workshop-with-su-hart-344c86
Advanced Facilitation Training – London
Thursday 20th October, 10am – 4pm
St. Luke's Community Centre, 90 Central Street, London EC1V 8AJ
A unique day of interactive and participatory learning to build your skills and confidence as a facilitator, meeting organiser or workshop leader. This will be unlike training you've experienced before – you'll be challenged, engaged and hopefully excited while experiencing the power of deep facilitation. You will develop your skills and attitudes as a facilitator in working with diverse groups and using participatory processes. We'll look at what it means to be in the mind-set of a facilitator rather than to just 'do facilitation'. More information and booking on the website http://www.talkaction.org/training/Advanced-Facilitation-London/
Introduction to Permaculture in Dalston
Saturday 22nd October – Sunday 23rd October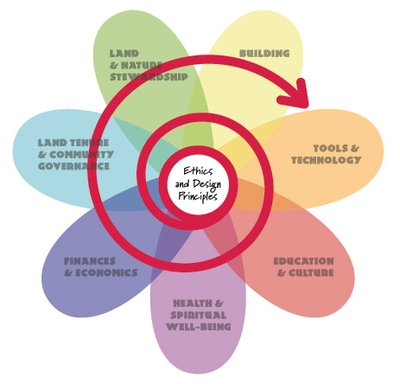 Ashwin Street, Dalston, London E8
A great opportunity to learn, share and experience permaculture design at a choice of special venues around Dalston.
Featuring workshops, talks and practical activities you will explore the ethics, principles and practice of permaculture design.
We will also be looking at innovations in urban design including the circular economy, collaboration, community currencies and consent-based decision making. Click to book: https://goo.gl/MeQvmp
London Permaculture Design Course starts October
starts Saturday 29nd October. Six weekends until March 2017

Furtherfield Commons, Finsbury Park, London
London's Permaculture Design Course – Design 4 A.C.T.I.O.N (Active Community Transformation In Our Neighbourhoods) is a different kind of permaculture course – positive design for your life, your community and your world by empowering the genius inside all of us! D4A is about regenerative learning, enabling individuals, organisations and communities to come together over six weekends to create empowering solutions to the real world challenges we are all facing in these times of change. Adapted from the Permaculture Association (Britain)'s PDC core curriculum, this is a person-centred, fun, lively and inclusive course, exploring and utilising concepts such as Systems Thinking, Holistic Design, Community Empowerment, 'Whole Person' Health, Skill Sharing, Critical Thinking, Appreciative Inquiry, Right Livelihoods and much more.
Led By: The course will be taught by Graham Burnett (Dip. Perm Des), Claire White (Dip. Perm Des), James Taylor (MSc. Human Ecology) and some great guest teachers.
Dates: 6 weekends, October 2016 – March 2017
29 – 30 Oct 2016,  19 – 20 Nov 2016,  10 – 11 Dec 2016,  14 – 15 Jan 2017,  11 – 12 Feb 2017,  11 – 12 March 2017
Introduction to Permaculture
Saturday 29nd October – Sunday 30rd October
Stepney City Farm, Stepney Way, East London
Permaculture uses whole system thinking to consciously create productive environments that mimic the diversity, stability and resilience of natural systems. With these techniques we can design for abundance, enjoy superior health and wellbeing, and empower ourselves towards more sustainable choices. Our teaching style will be lively, participatory and thought provoking. We hope that you will come away empowered and inspired to create your own meaningful solutions. More information and booking on the website
http://naturalflow.biz/introduction-to-permaculture-at-stepney-city-farm-oct-2016/
Zen in the Art of Permaculture Design
by Stefan Geyer – a little book of quiet lightning and gentle earthquakes.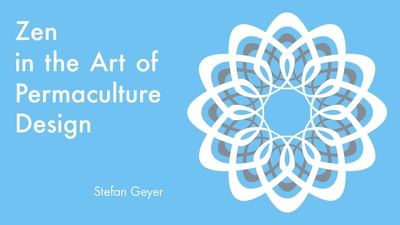 Do you wish to creatively engage with the wickedly complex problems of today, while not adding to the mess? Do you want to consciously act with clarity and grace whilst living on a thriving planet? Stefan Geyer shows how permaculture, infused by insights from the Zen tradition, can be a modern method of liberation from our society's present woes. Permaculture is a new regenerative culture, and permaculture design is the method to get there. It offers emancipation and emboldens us to think in joyfully expansive, daringly experimental and creatively caring new ways.
Zen in the Art of Permaculture Design is full of inspiration that you can carry with you anywhere. Each page explores a permaculture idea or theme. These are not the last word on the subject but catalysts for new thought. They articulate a process of awakening that can help us become intimately aware of how nature works. As we become more sensitive to our place within the natural world, we see our own nature within it. Buy it online at http://www.green-shopping.co.uk/zen-in-the-art-of-permaculture-design.html
Cafe Cairo
Thursday 27th October, 7pm
88 Landor Road,  Stockwell, London SW9
Every last Thursday of the month is South London Permaculture Cinema at Cafe Cairo. Doors open at 7pm, the evenings flow can be viewed on www.facebook.com/BrixtonEdge. Showing Eco films for change, promoting permaculture action in London, facilitated by Lola an evolving permaculture artist. Entry is free so what are you waiting for?
21st Century Permaculture Radio
Archive programmes available at https://www.mixcloud.com/21stcenturypermaculture/