UK Permaculture Convergence and AGM 2014
Friday 12th September 2pm – Sunday 14th September 3pm
Gilwell Park Scout Activity Centre, London E4 7QW.
 A packed programme of learning, networking, celebration and lots more!
A diverse range of workshops, practical sessions, a visit to a very well established local permaculture LAND centre, project case studies, Diploma presentations, networking, exhibitions, woodland walks, games, adventure activities and lots, lots more!
Ticket prices include fantastic local food grown just 1.5 miles away by OrganicLea, and cooked by the wonderful 'Norman Loves Soup' caterers. Friday night performance from Three Acres and a Cow, A History of Land Rights and Protest in Folk Song and Story. Robin will lead into a Ceildh after dinner in the marquee.
One of the strengths of the convergence is the diversity of the programme offered by you, the national permaculture network. Of course, we'll also have one or two "big names" in Permaculture up our sleeve. For more details checkout the website.
Gilwell Park Centre is the same venue as the International Permaculture Convergence next year. For more about the International Permaculture Convergence 2015 see below.
London Permaculture Network Permaculture Design course
starts Friday 26th September at 6pm – until 7th December
 Mudchute City Farm East London

This full 72 hour Permaculture Design Course will take place at Mudchute City Farm,http://www.mudchute.org/, an inspiring hub of East London.
The course is a vital stage in the development of understanding of permaculture ethics, principles, design processes and implementation techniques. Completion of the Full Permaculture Design course provides recognition as a Permaculture Design graduate, and enables you to go on to study for the Diploma in Applied Permaculture Design. This course will run over a series of weekends: 27th/28th Sept, 11th/12th Oct, 25th/26th Oct/, 8th/9th Nov, 22nd/23rd Nov, 6th/7th Dec fortnightly.We will focus on the farm in applying permaculture design processes, led by Graham Burnett & Claire White http://www.clairewhitegardens.co.uk/, the ethos of this course will be solutions-focused, participatory, and learner-centred. – See more at: http://spiralseed.co.uk/products-page/full-permaculture-design-courses/permaculture-design-course-mudchute-city-farm-autumn-2014/
To Book contact Claire: clairewhitegardens@gmail.com  Cost: £360 – Cons, £560 – waged + £14k, £760- w+£25k
Permaculture Picture House: Animate Earth
Tuesday 2nd September 7:30pm
Passing Clouds, Hackney
Our world's in crisis and like many others Dr. Stephan Harding believes that science has contributed to the many ecological problems we're now facing, but he also thinks that science has the answer. In this time of increasing environmental problems we need a science that not only makes us clever but also makes us wise. Building on the revolutionary discoveries of James Lovelock's Gaia Theory he believes that we urgently need to develop an expanded science that cultivates intuitive wisdom alongside rational knowledge so that we can experience everything, from the smallest microbes to our planet's great life-sustaining cycles, as deeply interconnected.Doors open from 6.45pm, with a 7.30pm start. We ask for a donation of £3, at the door.
Learn to Scythe
Saturday 6th September – Sunday 7th September
Lambourne End Centre, Essex
You will learn to set up the scythe to fit your body, mow with easy technique & sharpen your blade, with Claire White & Beth Tilson 
http://learnscything.com/
 The weekend course will take place in the charming setting of Lambourne End Centre. Camping & facilities for Friday & Sat are included in the price. Bring food to cook or attend each day with out camping  
http://www.lambourne-end.org.uk/
Round Wood Timber Framing
Sunday 7th September – Thursday 11th September
The Woodyard, Duchy Home Farm, Tetbury, Glos.
This course is for anyone, no experience necessary. For more info or to download a booking form visit the wholewoods website. http://www.wholewoods.co.uk
Build Your Own Solar Panel Workshop
Saturday 13th September and Saturday 27th September (2 1-day courses)
Lewisham, London
On this one-day course learn how to make your own solar panels from recycled materials with Demand Energy Equality – and take home a completed solar panel at the end of the day! Learn the fundamentals of making a solar panel to produce electricity for your shed, home, community project, or anywhere! From where to source the materials to how to connect multiple panels together, you will learn all you need to know to build a small or large solar panel for a fraction of the cost of buying one.
Bookings and more info at : http://www.demandenergyequality.org/shop.html
Sustainable Food Growing Techniques
Saturday 13th – Sunday 14th September 2014
Stepney City Farm
Already do some gardening, and on the lookout for more ways to improve your garden? Want to learn some new innovative techniques of sustainable gardening? Maybe you already work in a food growing project, and are looking for some new skills to take back to your group. The aim of this course is to give participants some new techniques to help them garden more ecologically, make better uses of those difficult spaces, and generate more fertility from inside the garden. The course is a mix of theory and practical, but with a heavier focus on the practical application of these techniques.
For more details and booking see Stepney City Farm website
6 Week Food Growing Course
starts Saturday 13th September from 10:30am to 12:30pm
Carshalton Community Allotment
If you are just starting out, or would like to get some more detailed knowledge of food growing, then this course is for you. Over 6 weeks you will learn everything you need to know to confidently grow your own fruit and veg. Price:  £75
For booking and more details see website
Introduction to Sociocracy (a.k.a Dynamic governance)
Saturday 20th September  to Monday 22nd September, 9:30am to 5:30pm
Treadwell – Permaculture House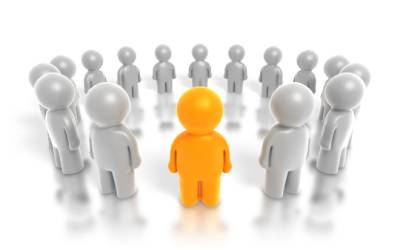 This 2-day workshop, with an optional 3rd day for guided experiential practice, will give you an overview of the main elements of Sociocracy. You'll understand why Sociocracy is so effective in helping organisations become more sustainable and dynamic, and you'll develop transferable skills you can apply within your groups, organisations and relationships!
For booking and more details see this website
Introduction to Permaculture
Saturday 20th September and Saturday 27th September, 9.30am-5.30pm
Hawkwood Nursery, Chingford, E4 7UH 
This two day course offers an overview of permaculture principles, design methods and processes, and an opportunity to see examples of permaculture design implemented at Organiclea's Hawkwood Nursery site.  The courses will be taught by a group of Organiclea teachers, and will include plenty of space for practical, participatory and thought provoking contribution from all!
Book now at www.organiclea.org.uk
Introduction to Permaculture at Sutton Community Farm
Saturday 20th September  to Sunday 21st September, 10am – 5pm
Sutton Community Farm, Wallington, Surrey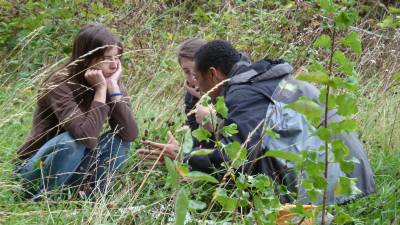 Looking to live in the world in positive, affirmative, and sustainable ways?  Looking to find new, inspiring and
economically viable ways to build lives and communities? Grow South and Sutton Community Farm are offering an exciting weekend intensive course to introduce you to the principles and practices of permaculture in a relaxed and friendly natural environment. Booking and more details on the website
Storing and Preserving
Saturday 20th September, 11am – 4pm
Wandle Valley School

Join us for an enjoyable day learning the art of preserving. Our expert tutor will guide you through all you need to know to make jams, jellies, chutney and pickles from fresh local produce, and you get to take home jars of your own delicious preserves. All welcome and no previous experience needed. Ingredients provided but participants will need to bring their own lunch and six clean 12oz jars with lids. Price: £35. Booking and more details on the website
Planting for Plenty
Wednesday 24th September to Friday 26th September, 10am – 4pm
PACT Edible landscapes, Finsbury Park, Manor House
Whether designing a community garden, your window ledge or even how you make a cup of tea(!) the principles of permaculture can guide you towards a much more sustainable and enjoyable life. Build your own self-watering balcony box as well as learning about permaculture. Perfect if you have a balcony and are interested in growing your own food to be healthy for yourself and the planet. You will get a lot out of this course without any prior knowledge or experience.
Tutors: Claire White and Ros Bedlow. COST £60 (£25 concessions) or you can pay by volunteering at Edible Landscapes London. More details on Transition Finsbury Park website
Annual Alara Harvest Festival Feast
Friday 26th September 6pm – 9pm
Camley Street N1C 4PF
We will be hosting on 26th of September a Harvest Festival Feast at our Kings Cross Young Orchard for all who would like to come along! All the Family are welcome! Event is in association with The London Orchard Project, Camley Street Neighbourhood Forum, Permaculture Association, Community by Design, Capital Growth & The London Seed Bank.
Permablitz at Ladysmith Road Community Group
Saturday 27th September and Sunday 28th September
West Ham, East London
Join us on this permablitz to help build a community garden in East London. RSVP essential: if you want to come along you need to let us know so we know numbers and we can give you all the specific details. Contact us here
Seed to Seam – growing London a garment: a workshop to process harvested flax
September 28, 2014 all day
Lambeth, South London
Our aim is to grow, dye, design and make a linen garment entirely in London.  We need breakers, hecklers, scutchers and spinners. (No previous experience required!) We also need people to tweet, pour tea, make cakes and take photographs and update Facebook. If you'd like to get involved, get in touch with us at cordwainersgarden@gmail.com or cyanotype@rocketmail.com and let us know what you're interested in or how you can help.Follow us on Twitter @growagarment #seedtoseam and Facebook.com/growalondongarment
International Permaculture Convergence 2015
Shout out for volunteers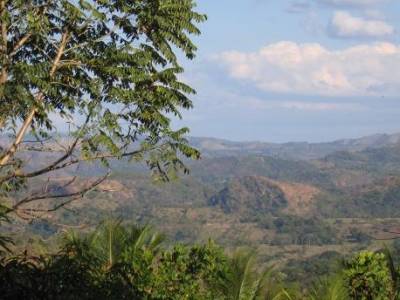 London will be hosting the 12th International Permaculture Convergence from August to September 2015. The Permaculture Association is organising this event for permaculturists from all over the world, and they need all the help they can get!  The last London Permaculture Network meeting agreed to focus on working groups dedicated to Media, Edge Events and Learning, Knowledge and Dissemination in particular. There are 12 working groups and help is needed across the board. See the International Permaculture Convergence (IPC) webpages for more details and ideas of how you can help make the IPC amazing.