The London Permaculture Festival is here!
Sunday 31st July, 11am – 6pm
Cecil Sharp House, Camden
Come along for workshops (intro and advanced), 'how-to' sessions, music and song, films, a stalls market and a 'families at the festival' zone. Enjoy discussions, networking and learning about creative solutions for a sustainable, healthy future. More information at http://www.londonpermaculturefestival.com
Watch the video for a taster of what happens at the festival:
Workshops this year include:
Maddy Harland – Messages of Hope from the Permaculture Edge
Joel Williams – Soil Management and the Soil Food Web
Audley Genus, Kingston University – Research Project: Making a living through permaculture
Nat Mady – Introduction to Permaculture
Kevin Mascarenhas – Forest Gardening: Designing an Edible Landscape
Amrita Bhohi & Michel Thill – Spiritual Ecology: a deeper response to the environmental crisis
Les Moore – London Bio-region Design Strategy
Sue Amos – Composting for Urban Gardeners
Mary Rawlinson (Straw Works) – Building with Bales
Susannah Hall – Introduction to Permaculture
Ian Solomon-Kawall – Creatively using principles 10 and 11 at May Project Gardens
Chloe Anthony – Permaculture Principles
Su Hart – Music & Culture of the Rainforest
Sara Ward – Urban Hens: Keeping Chickens in London
Randy Mayers – Introduction to Permaculture
Kayode Olafimihan – Introduction to Permablitz Design
Cecilia Litvinoff & Pamela Adams – Starting your Urban Permaculture Garden
Gill Jacobs – Fermenting Foods: Back to our Roots and Health on a Plate
Devendra Tiwari – Building with Dirt – EarthBag Construction Technology
 Lauren Simpson & Phil Moore – 'Living with the Land' ~ Film series showcasing UK permaculture
Margo McShane (Solar Cycle UK) – Solar Panel Making Taster
James Marr (Bamboo Bicycle Club) – Building Bamboo Bicycles
Families at the Festival

Mystery storytelling
Garden trail
Felting
Nature art
Meet the hens
Wriggly worms
Mini beasts

and much more!
No need to book – just buy your ticket at the gate!
More information at http://www.londonpermaculturefestival.com
Last chance to book a stall at the festival
The Stalls Market will be featuring stalls from a host of permaculture and sustainable publications, organisations and retailers and projects. Payment to have a stall is through a cake currency: we ask for 2 cakes per stall which will be sold on the LPN tea and cake stall. There are still spaces available so if you would like a stall please email Hugh at: info@londonpermaculturefestival.com.
LPN Needs You – Volunteer Shout Out
Anyone out there that can help make festival 2016 even better than before? It is organised entirely by volunteers so it's in our hands! Help out with publicity or being part of the festival crew. We also need help for the cakestall, and the LPN stall at the festival. We are arranging sessions before the festival to get the word out, and to arrange final details of the day.
6.30pm Tuesday 12th July, Cecil Sharp House
6.30pm Tuesday 19th July, Cecil Sharp House
If you would like to get involved, either beforehand or on the day itself, please contact Susannah at: info@londonpermaculturefestival.com
Permaculture Picturehouse
There is no Permaculture Picturehouse this month. If you would like to get involved in Permaculture Picturehouse then email Les on lescelt@gmail.com. Find out how you can help London's popular regular permaculture social event, featuring films accompanied by talks from people involved in local and national projects.
Protect Passing Clouds for Life! Sign the Petition!
Over the last ten years, Passing Clouds has established an exceptional reputation for hosting high quality roots music from around the world and playing an influential role in UK music and arts culture. Passing clouds hosts the Permaculture Picturehouse each month, providing a free venue for London's regular permaculture social event.
Now, like so many other community-oriented spaces across the country, this beloved music venue is under threat from property developers. By signing this petition and helping to protect Passing Clouds, you will be helping us win an historical victory on behalf of the arts against the corporate behemoth that threatens to destroy our industry, our livelihoods, and the heart and soul of the UK's vibrant and diverse culture.
Midsummer Herbs
Wednesday 6 July 6, 6:15pm – 8pm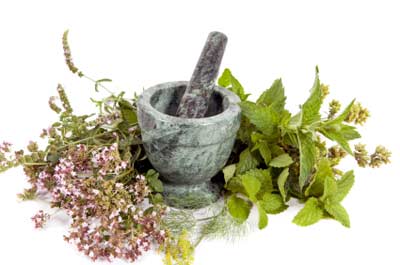 Dalston Bee Garden, behind Arcola Theatre, Dalston, London E8 3DL
An evening of herbal tea tasting and story telling focusing on our Hackney-grown Midsummer tea blend of 7 herbs. You'll get to try out lots of unique herbal tea blends and have a go at creating your own by picking fresh herbs that are growing at the Bee Garden.
We'll be weaving some storytelling into the workshop to share the histories and tales of the herbs that you'll be tasting. To finish, we'll show you how to make your own herbal tea bag to take home. Tickets £15 including herbal drinks and snacks. Book your tickets here: https://billetto.co.uk/en/events/midsummer-herbal-tea-workshop or email hello@cordwainersgrow.org.uk for more info.
Grow Well, Feel Well Day
Saturday 9th July all day
All across London!
Capital Growth's newest city-wide open day is all about the many ways gardening can benefit health and well-being, and to offer opportunities and activities to engage with growing food in the city.
Gardens across London are hosting a range of (mostly) FREE activities on the day,  from foraging tours, to mindfulness sessions to herbal workshops. For more details about the wide range of events on this day – see the website
Introduction to Permaculture Design
Saturday 9th July to Sunday 10th July 10am- 5pm

Hoathly Hill, West Sussex, near East Grinstead
The Introduction to Permaculture is a weekend course giving you an overview of permaculture, its key design tools and some practical applications. After this course, you will be ready to get started in permaculture! More details and booking on the website.
Grow Like A Pro – training for urban food growers
Monday 11th July, 10am – 12pm

Forest Farm Allotment Site, Hazelbrouck Gardens, Hainault, Redbridge, IG6 2XL
Want to grow food that tastes better, produces bigger harvests, and is better for the environment? Learn how through the Audacious Veg Grow Like A Pro trainings!
The trainings are perfect for you if you're a complete novice, or if you have a season or two of food growing under your belt but want to gain a thorough knowledge of ecologically responsible growing techniques to maximise harvest and flavour.
The sessions are skills-based and hands-on, and you'll get handouts to take home and use. Taught by expert growers from the Audacious Veg Team. The training's run from 11 July – 17 October, Mondays 10am-12pm. They are held at the Audacious Veg site- 5 mins walk from Hainault station on the Central line. See website for bookings and more details
Permablitz – help us establish a permaculture LAND project at Cecil Sharp House
Sunday 17th July 10am – 5:30pm
Cecil Sharp House, Camden
Come and join us for the third in a series of permablitzes to establish a showcase permaculture LAND project at Cecil Sharp House. Cecil Sharp House, a grade II listed building, is the home of English folk dance and song society which generously hosts the annual London Permaculture Festival. We have established an awarding winning low maintenance, decorative, ecological and edible design for their permaculture garden highlighting the soil-food-web, permaculture guilds and edible perennials while creating a variety of wildlife habitats.
This permablitz will focus on planting permaculture guilds with a particular emphasis on bee and butterfly plants, planting climbers, making comfrey tea, feeding the plants and supporting the soil-food-web using compost tea.
RSVP Essential: if you want to come along you need to let us know so we know numbers and we can give you all the specific details. Contact us here
Media Training – London
Tuesday 12th July 10am- 4pm

St. Luke's Community Centre, 90 Central St, EC1V 8AJ
Participants will understand how to prepare and package media stories and examine any issues that might arise. You will learn how to communicate your story in a way that sets the media agenda, positively promotes your organisation and improves public relations.
During the day you will look at how to make the media work for you. You will understand how media and journalism can increase the success of your campaign. See website for bookings and more details
Facilitation Training – Making meetings work
Tuesday 19th July 10am- 4pm
St. Luke's Community Centre, 90 Central St, EC1V 8AJ
A unique day of interactive and participatory learning to build your skills and confidence as a facilitator, meeting organiser or workshop leader. We will look closely at what facilitation is, the role facilitators may play and how facilitating can encourage long term community development. The day will build the confidence of anyone keen to be a good facilitator and give them a solid basis on which to develop their own skills. See website for bookings and more details
Build Your Own Solar Charger
Saturday 23rd July, 9:30am – 5pm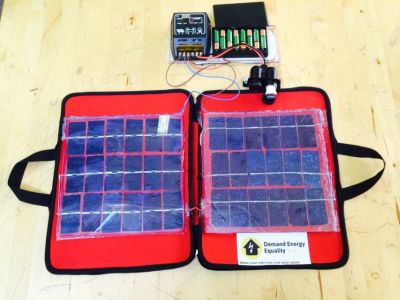 1 Silver Road, Lewisham, South London
Create your own portable solar charger from re-used materials able to power phones & USB devices. No prior knowledge required, and you take your charger home at the end of the day. All materials provided, including charging components. 5 min walk from Lewisham Station. 97% of public workshop attendees rated our course as 'excellent' or 'very good'. More information and booking on website
Introduction to Off-Grid systems workshop
Sunday 24th July 11am – 3:30pm
1 Silver Road, Lewisham, South London
Learn off-grid design principles and gain practical skills to build renewable energy systems. Design & create a 12V off-grid system capable of powering lighting, phones and laptops – with an introduction to larger systems. More information and booking on website
Solar Panel Making Workshop
Sunday 24th July 2016 from 10-6pm
Dalston Bootstrap, 18 Ashwin St, London E8 3DL
Build your own 12 Volt solar charging unit, learn the theory and practical skills of making a solar panel. This workshop will be held at the beautiful herb garden at Bootstrap in Dalston, East London. for more details and booking see the website
http://www.solarcycle.org.uk/store/p2/Solar_Panel_Making_Workshop_24%2F07%2F2016.html
Capital Growth Training in July
Capital Growth's training programme provides short and full day courses covering everything you need to know to set up and maintain your food growing space in an urban setting. This month's courses are:
Garden Fit: Top tips on keeping fit in your garden
Saturday 9 July, 2:00 – 4:30pm
The Castle Garden, N4 2HA
Soil life, composting and wormeries
Wednesday 20 July, 5:30 – 8:00pm
The Regent's Park Allotment Garden, NW1 4NR
Sustainable beekeeping for real beginners
Saturday 30 July, 2:00 – 4:30pm
The Castle Garden, N4 2HA
Tasty Misfits
Tasty Misfits are a small start up business that uses misshapen fruits and vegetables that would normally go to waste, to create boxes that are delivered to people's houses each week. They are looking for a small space to use Friday evening/Saturday mornings to pack and send out deliveries. If know of somewhere they can use and can help, please email Nina on nina@tastymisfits.com
Cafe Cairo
Last Thursday of the month
88 Landor Road,  Stockwell, London SW9
Every last Thursday of the month is South London Permaculture Cinema at Cafe Cairo. Doors open at 7pm, the evenings flow can be viewed on www.facebook.com/BrixtonEdge. Showing Eco films for change, promoting permaculture action in London, facilitated by Lola an evolving permaculture artist. Entry is free so what are you waiting for?
---
Permaculture Courses in London
There are courses & events being offered on many themes over the year and for more info on the courses mentioned above – check out the London Permaculture Ning.