London Permaculture News for June
The London Permaculture Network will continue to publicise events related to permaculture as they move online. Though we have to keep a physical distance to protect ourselves and others we can still stay connected online. Please continue to tell us about your online events by emailing info@londonpermaculture.com.
Get Your Garden Growing by Social Landscapes
starts Wednesday 3rd June, 7pm
This four-week online course is an opportunity to learn all you need to know to get gardening straight away. We will cover all the basics of organic 'no-dig' gardening. There will also be time for open Q & A's to address any specific questions you may have about your growing space. Open to everyone from complete beginners to experienced gardeners.
Session 1: Wednesday 3rd June, 7-8pm: Preparing
Session 2: Wednesday 10th June, 7-8pm: Planting
Session 3: Wednesday 24th June, 7-8pm: Caring
Session 4: Wednesday 1st July, 7-8pm: Fertility
Sign up for the whole course or individual sessions at https://www.eventbrite.co.uk/e/get-your-garden-growing-online-course-tickets-106245844180
Forest gardening seminar series
Thursday June 4th, 7:30pm-8:30pm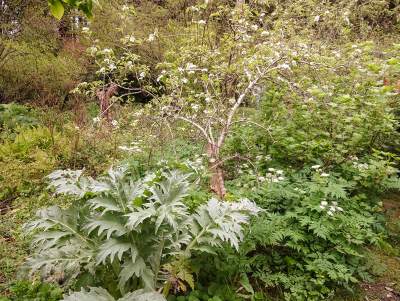 The National Forest Gardening Scheme and its members have organised a 8 week series of seminars covering a variety of topics related to forest gardening. Final seminar is How can we push forward the forest gardening movement? Opportunities and ideas for 2020. Free booking and latest details: https://www.eventbrite.com/e/forest-gardening-seminar-series-from-practical-tips-to-how-to-advocate-in-your-area-tickets-102390655206
Josiah Braithwaite Community Garden Online workshops
start 6th June
The Josiah Braithwaite Garden Clubs have been postponed during the Covid-19 crisis. We will be organising our Saturday Gardening Clubs once the crisis is over. In the meantime we are running Online Workshops for adults and children. If you'd like to join any of these online workshops please email jbcg@nubianlife.org.uk
Children's workshops on Saturdays:
All about trees
Saturday 6th June, 10.30am-11am
Who lives in a pond?
Saturday 13th June, 10.30am-11am
How do vegetables grow?
Saturday 20th June, 10.30am-11am
All about worms
Saturday 27th June, 10.30am-11am
Adult workshops fortnightly on Tuesdays:
Natural fertility
Tuesday 9th June, 6.30pm-7.30pm
How to prune your plants
Tuesday 23rd June, 6.30pm-7.30pm
Email jbcg@nubianlife.org.uk if you would like to attend any of these workshops, which are free. More details are at http://josiahbraithwaitecommunitygarden.org.uk
Hackney Herbal Online workshops
start 6th June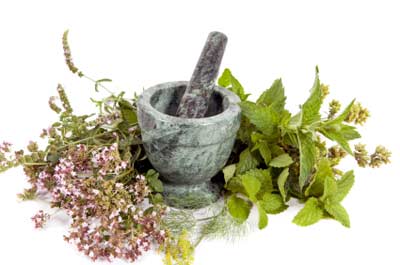 Hackney Herbal are a social enterprise specialising in creative events which explore the beneficial uses of herbs. We run a variety of herb-related activities in Hackney promoting mental health and wellbeing within the local community. We are now running online workshops covering topics like herb growing (indoors and outdoors), making your own remedies and using essential oils for skincare.
Online Workshop: Growing Your Own Herbs
Saturday, 6th June, 11am-1pm
Online Workshop: Managing Pests and Diseases of Herbs
Saturday, 6th June, 2pm-4pm
Online Workshop: Harvesting and using herbs to make remedies
Saturday, 13th June, 11am-1pm
Online Workshop: Growing Food on a Windowsill
Sunday, 21st June 13, 2pm-4pm
More details, prices, and registration at http://www.hackneyherbal.com/workshops
Permaculture Association Members' Social
Wednesday 10th June, 7pm-8.30pm
Join us for the first of our monthly members' socials! At these informal gatherings we will share how we're using permaculture and discuss what's going well and what's been challenging. This month we're inviting you all to share your favourite garden hacks – we want to hear your tips and tricks for sowing, mulching, pest control, you name it! Let's bring together brilliant solutions to common problems, share with each other and hopefully learn something new. We will host the call on Zoom. For more details and registration see https://www.permaculture.org.uk/noticeboard/event/monthly-social/permaculture-association-members-social-may-gardening-hacks
Capital Growth Online Training
starts Wednesday 10th June
Free short sessions of 45 minutes are run through Zoom and booking is required. If you can, a suggested £5 donation would be gratefully received towards the trainers time and expertise.
What's happening in Your Garden?
Wednesday 10th June, 6pm-6:45pm
Build and Care for Your Wormery: Recycle Kitchen Waste and Feed Your Garden
Wednesday 17th June, 6pm-6:45pm
An Introduction to medicinal plants
Tuesday 23rd June, 6pm-6:45pm
These longer sessions have a small charge (£5-10) to cover the cost of the trainers time. Bursaries are avoidable for low paid or unwaged.
Introduction to Permaculture
Wednesday 3rd June , 6pm-7:30pm
with Susannah Hall from Permablitz London.
More sessions to be added shortly… for more details and for links to booking pages, go to https://www.capitalgrowth.org/training/
Online Design your own forest garden course
Saturday 13th June to Sunday 19th July
Imagine your garden looking as lovely as a woodland edge. Imagine that on top of looking wonderfully wild, it produces an abundance of nutrient dense food and will ultimately need very little digging, weeding, manual watering or pest control – all in harmony with animals and other beings (eco friendly and vegan). This is 'an edible forest garden'. Led by Rakesh "Rootsman Rak" this course is 2 weekends introduction on how to design food forests, plus optional 4 weekends design your own forest garden and how to implement.
More details, prices and registration at https://www.facebook.com/events/1269014503293253/
Online: Introduction to Engaging Children in Permaculture Course
Tuesday 16th June to Thursday 18th June, 4pm to 8pm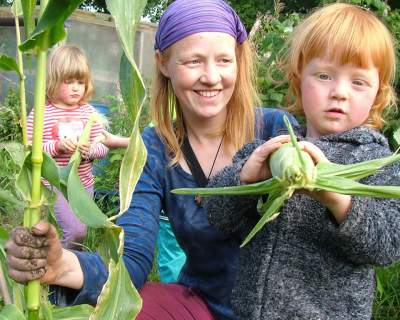 NOW ONLINE!: A course for school & nursery teachers, forest school leaders, nature kindergarten teachers, parents and other educators to learn how to engage children in all aspects of permaculture, learning from nature with a child-led approach. More details, prices and booking at http://childreninpermaculture.com/events/
Permaculture & the Ecology of Wellbeing – A Live, Face-To-Face Online Introduction to Permaculture
Tuesday 16th June to Thursday 25th June, 6:30pm-9:15pm
Learn the basics of Permaculture Design on this 4 evenings, face-to-face Online Introduction to Permaculture and be ready to try it out in your garden, your workplace and your life. The course includes presentations, discussions, time to ask questions as well as break out groups. More details and registration at https://www.sociallandscapes.co.uk/events/2020/permaculture-the-ecology-of-wellbeing-a-face-to-face-online-introduction-to-permaculture-2
New Economy Programme – free webinars
throughout June
Stir To Action have relaunched the New Economy Programme as a three-month series of free webinars to support communities in their response to the COVID-19 emergency! The 20 new webinars, are facilitated by inspirational activists and community leaders, so we can still offer training to communities who are playing a vital role in their local economy during and after the crisis. More details at https://www.stirtoaction.com/workshops
Designing for Resilience : Foundations of Permaculture Online Course
Learn the basics of permaculture, with the Foundations of Permaculture course from the Permaculture Association. It will give you a basis to do your own designs and apply permaculture, helping your life and others. You can complete the Foundations of Permaculture course and any of our shorter modules, such as the Design Frameworks module, at your own pace. Sign up to receive email updates to hear when the full course goes live and when we are looking for a new group of testers (who will benefit from significantly discounted course fees).
More details at https://permaculture.org.uk/permaculture-course
Grow Your Own – free download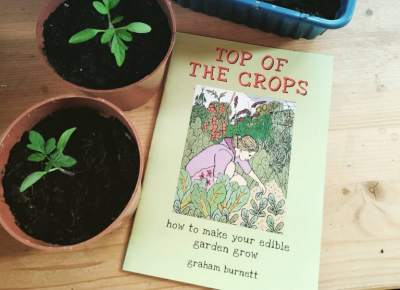 Spiralseed's newly revised and reprinted edition of 'Top of the Crops – How to make Your Edible Garden Grow' is available as a free PDF download for the duration of the COVID-19 Lockdown period, in the hope that folks will find it a useful and empowering beginners guide, building confidence and encouragement to play a part in food security solutions for ourselves and our communities – Another world IS possible! Go to https://spiralseed.co.uk/ for the download.
---
21st Century Permaculture Radio
Archive programmes available at https://www.mixcloud.com/21stcenturypermaculture/
Brighton Permaculture Trust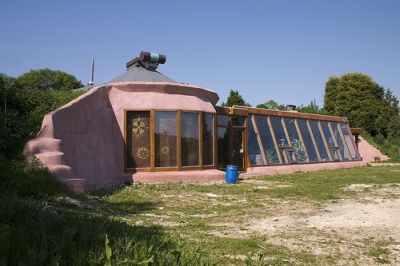 Head to the Brighton Permaculture Trust. Check out their website for news of courses, events and Permaculture by the sea. Courses are currently being rearranged, and they are are working hard to rearrange events, venues, and tutors.
London Permaculture Network – Interactive Project Map
The London Permaculture network has launched a map of permaculture, and permaculture-friendly projects in London. Go to http://www.londonpermaculture.com/map/ to see it. Use the map to guide yourself around the projects in your local area, and the whole of London.
This map is still being developed, and we would love your project to be included! If you would like your project added to the map please contact us at info@londonpermaculture.com
---
How do I get events and webinars in the LPN newsletter?
If you want your webinars, online events, and announcements to be in the London Permaculture Network newsletter (sent out at the start of each month), please email them to us, at info@londonpermculture.com before the 15th of the month, and they will go into the next month's newsletter.