Welcome to 2017!
Oxford Real Farming Conference
Wednesday 4th January to Thursday 5th January
Oxford Town Hall Saint Aldate's Oxford OX1 1BX
From practical on-farm experience, to participatory workshops and talks from the UK's leading sustainable food experts, the Oxford Real Farming Conference will once again offer a range of ways for delegates to explore agroecological solutions to common farming challenges. Come join the debate and be part of creating a fairer and intelligent food system for people and planet! Booking and further information: http://orfc.org.uk
Permablitz London Design Guild:
Come & help design permablitzes
9th, 16th, 23rd and 30th January & 6th February
Monday evenings at 7pm
Cecil Sharp House Permaculture LAND project, Camden
Help design a permablitz and see it put into practice!
Permaculture designers from Permablitz London are holding weekly design sessions to create designs for our forthcoming 2017 programme of permablitzes that will take place at a variety of sites across London.
All welcome: suitable for experienced designers, gardeners and complete beginners. If you would like to come along please email Kayode or Susannah at info@permablitzlondon.com to let us know. These sessions are free.
Permablitzes are edible, wildlife-friendly garden makeovers that typically involve a group of people meeting up for the day to create or develop a community or household garden according to a permaculture design. They spread through a network of reciprocity. Once you have been to a few permablitzes (usually three) you can have one for your garden or rooftop/balcony.
London Permaculture Network Meeting
Saturday 14th January 2017, 2pm – 3:30pm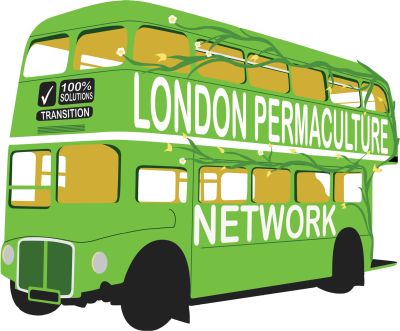 Stepney City Farm, Stepney Way, London E1 3DG
Come along to our winter meeting, and help us plan our work in 2017, and how we can further develop the network. If there are particular items you would like added to the agenda please email the chair, Kayode, at info@londonpermaculture.com
Stepney City Farm is part of the permaculture LAND (Learning And Network Demonstration) network of permaculture sites set up to show permaculture in practice. For how to get there, opening times and facilities see http://stepneycityfarm.org/about-the-farm/visit/
Joel Williams: Creating healthy and vibrant soil
Sunday 15th January 1pm – 5pm
You are welcome to join us for lunch in the Cecil Sharp Cafe at 12 noon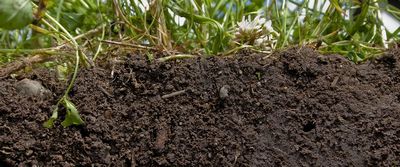 Cecil Sharp House, 2 Regents Park Road, NW1 7AY
Although hidden to the naked eye, soil contains a vast and diverse ecosystem utterly bursting and brimming with an abundance of life. This hidden workforce performs a multitude of wonderful benefits to soil and plant health. This workshop will delve into this fascinating world and explain how to work with a living soil to optimise soil structure, nutrient supply to plants and how to keep pests and diseases at bay. This workshop, organised by Cecil Sharp House LAND Project, is part of a series of 3 workshops about the soil-food-web, and how we can work with it to build healthy, productive soil. Future workshops will discuss practical ways to build soil life with plant diversity, composting and compost teas, and on lawn and plant care – pest and disease resistance through the soil food web. You are welcome to join us for lunch in the Cecil Sharp Cafe at 12 noon.
The Cecil Sharp House garden is a Permaculture LAND (Learning And Network Demonstration) project. We have established an awarding winning low maintenance, decorative, ecological and edible design for the permaculture garden highlighting the soil-food-web, permaculture guilds and edible perennials while creating a variety of wildlife habitats. The garden won Camden in Bloom Best Business Garden in 2016.
Tickets are £20 (£12 concessions) and can be booked at http://www.permablitzlondon.com/event/joel-williams-creating-healthy-and-vibrant-soil/
Joel Williams is an independent farming educator and crop and soil health adviser. His workshop at the London Permaculture Festival 2016 was full to bursting. He is also the grower for Growhampton – an edible campus at the University of Roehampton; growing organic vegetables to inspire and teach students, staff and local community about food growing. He has a keen interest in soil health, agroecological food production systems, urban farming and plant-microbe interactions. Through educating and engaging both farmers and consumers around food production and consumption, Joel is motivated to improve the sustainability of our food systems. More information about Joel on this website soilandfood.com
Natural Pest Control
Tuesday 17th January, 11am – 1pm
Glengall Wharf Garden, 64 Glengall Road, Peckham, London SE15 6NF
Pest or guest? In this two-hour session you will become familiar with common garden pests and diseases such as slugs, aphids, blight and pigeons. We'll be looking at practical tools and strategies to overcome these unwanted visitors, including some companion planting ideas, and implementing some tried and tested techniques to help prevent them. More details: http://www.sociallandscapes.co.uk/events/2017/1/17/natural-pest-control
Living in Harmony with nature (and each other) – an introduction to permaculture ethics
Saturday 21st January, 11am
Frendsbury Gardens, Frendsbury Road SE4 2BL
An interactive workshop with optional practical mulching session afterwards. Come and find out why Permaculture Ethics are so helpful and essential to living in a sustainable and harmonious way.Share your stories and wisdom with others and learn a bit about Permaculture too. This workshop is open to all, (though not suitable for very young children) and will be mainly based outdoors, so dress up warm, be prepared to move about a bit. More details: http://www.projectdirt.com/apps/event/44169/
Winter Pruning Workshop
Saturday 21st January, 10am – 2pm
Alara Wholefoods, 110-112 Camley St, London N1C 4PF
Learn how to prune apple and pear trees in a very urban orchard only a 10 minute walk from Kings Cross St Pancras! Lewis McNeill will lead the training on the Alara orchard trees which were planted between three & seven years ago. Cost £35.64 – there are a limited number of concessionary tickets available for £15.00. More information and bookings at: http://www.theorchardproject.org.uk/events/winter-pruning-workshop
Forest Garden Skill-Share
Saturday 21st January, 1pm
Edible Landscapes, Finsbury Park, London N4 2NQ
This event is open to anyone to join in! Come along and share some forest garden skills and knowledge.. or just relax and have a cuppa. More information: http://www.ediblelandscapeslondon.org.uk/Skill-Share
Introduction to Permaculture
Saturday 21st – Sunday 22nd January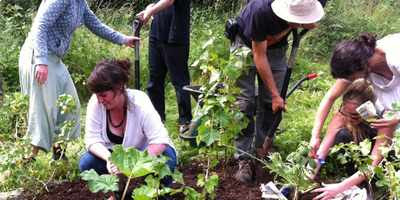 Hoathly Hill, West Sussex, near East Grinstead
The Introduction to Permaculture is a weekend course giving you an overview of permaculture, its key design tools, case studies of permaculture people and places and some practical activities. You have the opportunity to try out permaculture design tools on a project of your choice: here you will have design support and go away with your first permaculture design. After this course, you are ready to get started in permaculture! More details at http://www.sunrisepermaculture.org.uk/portfolio/introduction-to-permaculture/
Permaculture in Reading
Begins 21st January 2017 for 6 alternate weekends
Reading International Solidarity Centre, 35-39 London St, Reading RG1 4PS
Sector39 are offering a full permaculture design course at RISC Reading from Jan 2017. The course involves 80+ hours of study via presentations, workshops and practical sessions that will provide a clear and practical framework for all participants to bring permaculture into their own lives and work. It is spread over 6 alternative weekends and is open to anyone with an interest in permaculture and sustainability. We will be accessing the award winning RISC roof garden as well as exploring the possibilities for developing resilience in urban centres. More info is available at http://www.permaculturedesigncourse.co.uk/?p=1171
Soil Care & Compost
Tuesday 24th January, 11am – 1pm
Glengall Wharf Garden, 64 Glengall Road, Peckham, London SE15 6NF
In the soil care and composting session, we will examine what the components of good garden soil are, how we can keep it healthy for producing food and flowers and how to improve it using different composting methods. We'll explore techniques that are applicable on different scales, from the community garden to the back garden or the balcony. More details: http://www.sociallandscapes.co.uk/events/2017/1/24/soil-care-compost
Free Permaculture Info Evening
Tuesday 24th January, 7pm
Treadwell, 5 Tredwell Close, London SW2 3TL
Come along to a free info evening to find out more about our Full Permaculture Design Course that starts in April 2017. We will be looking at retrofitting a home in South London and visit a number of other permaculture projects in the area.
More information and booking: http://www.sociallandscapes.co.uk/events/2017/1/24/permaculture-info-evening
Resourceful conference
Wednesday 25th January
Royal College of Surgeons of England, Lincoln's Inn Fields, London WC2A 3PE
Held in association with LCRN, this conference focuses on all aspects of resource sharing and reuse, including the key participants in the sector and the development of the necessary infrastructure to expand the volumes and take-up by society. This conference is designed to be of real value to resource, circular economy and sustainability managers within industry, commerce, the public sector and the community. For more details:http://www.rushlightevents.com/rushlight-show/conferences/resourceful-conference/
Tread Well On Earth – A 2-Day Introduction To Permaculture
Saturday 28th January – Sunday 29th January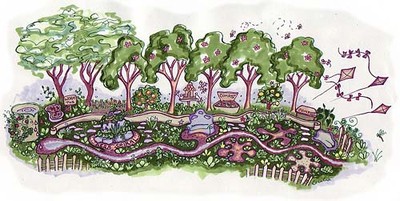 Treadwell, 5 Tredwell Close, London SW2 3TL
This course introduces the basics of Permaculture and shows how this fascinating design methodology can profoundly change the way we look at the world and engage in it. The course gives participants an understanding of the diverse uses and applications of Permaculture Design and its immense potential of turning scarcity into abundance. The course will be facilitated by Michel Thill and Tish Vail. More information and bookings at: http://www.sociallandscapes.co.uk/events/2017/1/28/tread-well-on-earth-a-2-day-introduction-to-permaculture
Permaculture Design Course
Saturday 28th January – Sunday 29th January: opening weekend
Hoathly Hill, West Sussex, near East Grinstead
The Permaculture Design Course is THE permaculture course. After this course you can call yourself a permaculture designer!
The PDC follows the core curriculum developed by Bill Mollison, permaculture co-founder. This course offers you the opportunity to focus on working collaboratively, see community projects in action and get a lot of practice in design work. The Permaculture Design Course takes place on 12 weekend days over the course of a year.
Dates: opening weekend Sat 28 and Sun 29 January / Sat 11 February / Sat 4 March / Sat 1 April / Sat 6 May / Sat 3 June / Sat 1 July / Sat 9 September / Sat 7 October / Sat 4 November / Sat 2 December. More information and bookings at: http://www.sunrisepermaculture.org.uk/portfolio/permaculture-design-course/
Ecotherapy Worker – Job Advert
Forest Farm Peace Garden, Hazelbrouck Gardens, Hainault, Ilford
Forest Farm Peace Garden is a permaculture-inspired therapeutic garden based in Hainault, in the London Borough of Redbridge. We are looking to recruit a part-time Ecotherapy Worker to join our successful therapeutic gardening programme. The Ecotherapy Worker position is an exciting opportunity to be part of a cutting edge, community based mental wellbeing project. The role of the Ecotherapy Worker will be to take the lead responsibility for promoting and developing mental and physical wellbeing by supporting people with lived experience of mental health problems to be active outdoors doing gardening, food growing, and other activities in nature.
Applications close at 9am, Monday 30th January 2017. For further details, and to apply, please visit the website: https://forestfarmpeacegarden.wordpress.com/get-involved/vacancies/  or call: 0208 477 1655 (Answer phone)
Forthcoming Events
Alara Kings Cross Wassail Party
Friday 10th February 5pm – 9pm
Alara Wholefoods, 110-112 Camley St, London N1C 4PF
Now in its sixth year, Alara Wholefoods is once again bringing together Camley Street's community (and beyond) for their annual Winter Wassail Party. Held on the Alara premises, the event takes place just a stone throw away from Camden and Kings Cross. Visit the Alara facebook event page to find further Wassailing information and RSVP. See: https://www.facebook.com/events/1170382803042673/
Permablitz with the Quadrangle Feb 2017
Sunday 11th February 10am
The Quadrangle,Shoreham Road,Shoreham, Kent TN14 7RP
Come on over to Kent for this free event hosted by Natural Flow. We will do some permaculture gardening, learn new stuff together, have fun and get active in the Quadrangle forest garden. We are planning to bring more permaculture design thinking to this wonderful rural site only an hour from London with this permablitz and beyond so do come and join us. You will learn and practice the skill of taking hardwood cuttings and growing your own leaf mould. Fun winter activities that you repeat in your own garden and reap the benefits from in the following years to come. More information at: http://naturalflow.biz/permablitz-feb-2017/