Lets hope this year can bring us back together again! Please continue to tell us about your events by emailing info@londonpermaculture.com – see the bottom of the newsletter for more details.
Online courses from Social Landscapes in January
starts Wednesday 6th January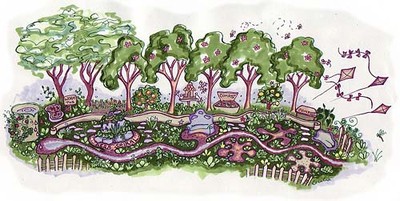 What is the Online Permaculture Design Course? – Free Online Info Session
Wednesday 6th January, 6.30 pm
If you are interested in taking the full Online Permaculture Design Course with Social Landscapes, but are slightly undecided as in what it involves, who the main teacher is, what you will learn and what will be required of you for certification, this online info evening is your opportunity to learn more.
Online Permaculture Design Course – Live & Interactive Online Learning
Monday 11th January – Monday 14th June, 6.30 pm
50+ hours of live online sessions – 25 hours of homework – Additional learning resources available, with guest teachers & virtual project visits. The 7 modules of our online Permaculture Design Course bring us together as a learning community to explore practical and creative solutions for creating resilient ecosystems and designing abundant lifestyles and livelihoods.
The Ecology of Wellbeing – An Online Introduction to Permaculture
Monday 11th January – Monday 1st February, 6.30 pm
Learn the basics of Permaculture Design on this face-to-face Online Introduction to Permaculture and be ready to try it out in your garden, your workplace and your life. The course includes presentations, discussions, time to ask questions as well as break out groups.
for more details and booking see https://www.sociallandscapes.co.uk/events
And remember the Get Your Garden Growing Crowdfunder: https://www.crowdfunder.co.uk/get-your-garden-growing-online-community-2021?fbclid=IwAR23ywpVuODT1uslsPuFB97g-NC88BfqN8nYu3ZqfbugnEgVPV1HKHvQGCE
Oxford Real Farming Conference – ORFC Global 2021
Thursday 7th – Wednesday 13th January
Join us for the first global, online gathering of the Oxford Real Farming Conference in January 2021! Working with partners around the world, ORFC Global brings together voices from the real food and farming movement across six continents, for what we believe is the first time ever. Please join us for this radical, inclusive and inspiring seven-day programme of talks, events and workshops. See the website : https://orfc.org.uk/
Introduction to Engaging Children in Permaculture Course
Tuesday 12th January – Friday 15th January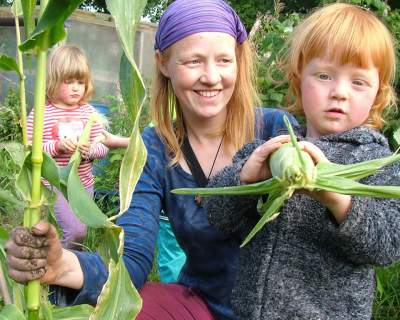 This course for school & nursery teachers, forest school leaders, nature kindergarten teachers, parents and other educators to learn how to engage children in all aspects of permaculture, learning from nature with a child-led approach. More info: http://childreninpermaculture.com/cip-intro-online/
Permaculture Association members' social – January
Wednesday 13th January , 7pm
Monthly member socials are a place to meet and connect with other members, on 2nd Wednesday of each month Share your ideas and get your questions answered through small group discussions and whole group Q&A. More information, and booking at https://www.permaculture.org.uk/noticeboard/event/monthly-social/permaculture-association-members-monthly-socials
Hackney Herbal Online workshops
starts Sunday 17th January, 11am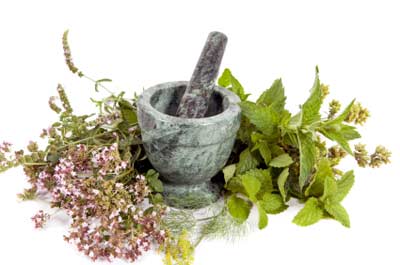 Hackney Herbal are a social enterprise specialising in creative events which explore the beneficial uses of herbs. We run a variety of herb-related activities in Hackney promoting mental health and well-being within the local community.
Online Workshop: Winter Herbal Remedy Making
Sunday 17th January, 11am-1pm
Would you like to learn how to make your own herbal remedies to keep you healthy over winter? Join us for this virtual workshop where we will be sharing our favourite recipes for creating a range of herbal remedies to support your wellbeing over the colder months.
Online Workshop: Growing herbs – Plan your herbal year
Saturday, 23rd January, 2pm-4pm
Winter is the perfect time to start planning a new herb growing project. Join us for a session that will help you prepare in advance for the growing season ahead. In this informative workshop, we'll go through the entire year in a herb garden, and get you all set to make the most out of the growing season.
Online Intuitive Herb Tasting Course: Exploring Herbs Together
Wednesday 27th January-Wednesday 10th February, 5:30pm-7pm
Join us for a 3-part series exploring herbs through intuitive tea tastings. Drawing on the wisdom of our own bodies, we will practice meditative herb tasting to explore and get to know 7 herbs a little more deeply.
Online Workshop: Growing herbs – Plan your herbal year
Saturday 30th, January, 3pm-5pm
Online Workshop: Essential Oils for the Mind
Sunday 31st January, 2pm-4pm
Would you like to know more about how scent can impact our state of mind and learn how to blend your own natural perfume? Join us for this virtual workshop where we will be sharing our knowledge, formulations and tips, with a particular focus on how to utilise essential oils for emotional and mental wellbeing.
For more details and booking, see http://www.hackneyherbal.com/workshops
Where has the UK growing media industry got to with peat reduction?
Monday 18th January, 7:30pm

Hosted by South East Essex Organic Gardeners, a zoom presentation by Catherine Dawson, Technical Director, Melcourt Industries Ltd, to illustrate how peat-free growing is perfectly feasible across a wide range of growing applications together with information about how the uniformity and consistency – that is so essential – is achieved. Booking and more information at https://seeog.org.uk/
Whitewashed permaculture?
Tuesday 19th January, 7pm
Join a zoom discussion around some of the points addressed in https://blog.permaculture.org.uk/articles/whitewashed-hope in greater depth.
To book, go to https://www.permaculture.org.uk/noticeboard/event/general-event/whitewashed-permaculture
Forest Gardening for Well-Being: Mind, Body and Ecology Coming Together
Wednesday 20th January – Wednesday 10th February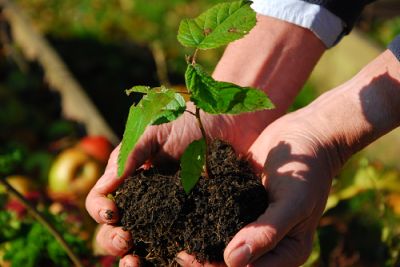 We at Nation Forest Gardening Scheme (NFGS) feel strongly about the potential of forest gardens to improve wellbeing, and in our winter seminars we are exploring the potential of forest gardens in healthcare settings. We will hold four seminars;  a complementary series but each one also stands alone. Join for as many as you like! More information and booking at https://nationalforestgardening.org/2021-winter-seminars/
Stir to Action New Economy Programme
starts Wednesday 20th January, 2pm
2021 is here. We need a new economy more than ever so let's democratise the high street, start a worker co-op, convert to employee ownership, and build community through storytelling. Stir to Action's New Economy Programme offers the chance to acquire the skills and inspiration you need to make it happen. More information at https://www.stirtoaction.com/workshops
Become a Climate Action Ambassador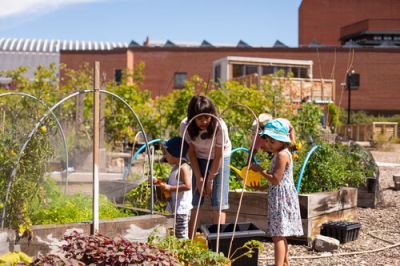 Global Generation are running a free year long programme designed to upskill Islington residents in food production, low impact technologies and permaculture, covering topics like composting, building soils, water harvesting and retention as well as site planning and development. In regular 2 hour sessions you'll be able to share stories and experiences, build practical skills and inspire others as well as develop tailored sessions to meet the needs of your own projects. Session times and dates to be confirmed around people's availability and will take place at the Story Garden at King's Cross, at other growing projects in Islington and online.
The programme starts in January 2021, and you have to live in Islington. Please contact Judy to sign up: Judy@globalgeneration.org.uk or phone 07747 829249.
Designing for Resilience : Foundations of Permaculture Online Course
This new online course from Permaculture Association is based on the official Introduction to Permaculture curriculum. All the modules have been created by working closely with real learners to fine-tune and improve the course.
We've built on the many years experience of the Permaculture Association to bring you something truly exciting: a quality online permaculture education that you can learn at your own pace. For more information and to register go to: https://learn.permaculture.org.uk/c/designforresilience-/splash
Grow Your Own – free download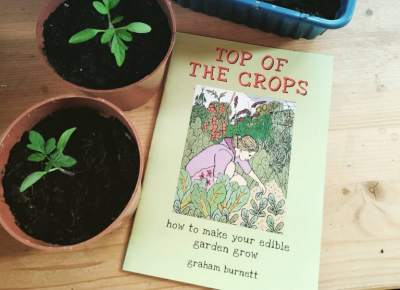 Spiralseed's newly revised and reprinted edition of 'Top of the Crops – How to make Your Edible Garden Grow' is available as a free PDF download for the duration of the COVID-19 Lockdown period, in the hope that folks will find it a useful and empowering beginners guide, building confidence and encouragement to play a part in food security solutions for ourselves and our communities – Another world IS possible! Go to https://spiralseed.co.uk/ for the download.
---
21st Century Permaculture Radio
Archive programmes available at https://www.mixcloud.com/21stcenturypermaculture/
Brighton Permaculture Trust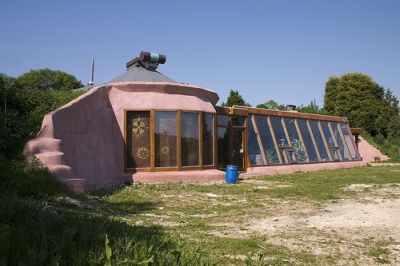 Head to the Brighton Permaculture Trust. Check out their website for news of courses, events and Permaculture by the sea. They are running a number of Online permaculture, Eco Build, and gardening courses. See the website for more details and booking.
London Permaculture Network – Interactive Project Map
The London Permaculture network has launched a map of permaculture, and permaculture-friendly projects in London. Go to http://www.londonpermaculture.com/map/ to see it. Use the map to guide yourself around the projects in your local area, and the whole of London.
This map is still being developed, and we would love your project to be included! If you would like your project added to the map please contact us at info@londonpermaculture.com
---
How do I get events and webinars in the newsletter?
If you want your webinars, online events, and announcements to be in the London Permaculture Network newsletter (sent out at the start of each month), please email them to us, at info@londonpermaculture.com before the 15th of the month, and they will go into the next month's newsletter.