Get Your Garden Growing
Wednesday 2nd June, 7pm-8:30pm

This is the fifth session of the GYGG online programme of 2021. In this session we will be learning about soil structure and how this affects the behaviour of water – and how we can improve it. We will also be telling you the best jobs and plantings to get done in June. There will be time for Q & A and break out room discussions. More information and booking at https://www.sociallandscapes.co.uk/events/2021/2/3/get-your-garden-growing-february-2021-659zr-5p45r-hp9dh-lp2z8
Tour of Tolhurst Organic Farm
Thursday 3rd June, 7pm
Film of the Tour of Tolhurst Organic Farm in July 2020 . Join Tolly and George Monbiot on their tour of Tolhurst Organic Farm, a farm which sets itself apart. Unlike many organic farms, it doesn't use animal fertilisers, such as fish, blood or bone. Yes, It's a veganic farm. A haven for wildlife, produces bumper crops year on year, the most well researched farm in the UK, attracting visitors from around the world. Free registration at https://www.eventbrite.co.uk/e/tour-of-tolhurst-organic-farm-free-event-tickets-154635528027
Gardening with Nature sessions at the Cecil Sharp House permaculture garden
Friday 4th, 11th, 18th and 25th June, 10.30am-1pm
Cecil Sharp House, 2 Regent's Park Road, London NW1 7AY
Come and join these Gardening with Nature sessions at the permaculture garden at Cecil Sharp House where we will be planting seeds for micro greens, potting on, maintaining trees and climbers, making plant and compost teas, pruning and taking cuttings. If you'd like to come along please email info@permablitzlondon.com.
Cecil Sharp House is a Grade II listed building, home to English Folk Dance and Song Society in Camden, NW1. The closest tube is Camden and rail line is Camden Road.
Hackney Herbal Online Workshops
starts Saturday 5th June
Hackney Herbal are a social enterprise specialising in creative events which explore the beneficial uses of herbs. We run a variety of herb-related activities in Hackney promoting mental health and well-being within the local community.
Herb Walk at the Olympic Park
Saturday 5th June, 3pm-5:30pm
Timber Lodge, 1A Honour Lea Ave, London E20 1DY
Join us for a walk in the Olympic Park where we will be looking at edible and medicinal plants that are around this time of the year. It's an opportunity to discover and connect to the plants growing around us, learn how to identify them and find out more about their uses and history.
Growing Your Own Herbs Workshop at the Garden Museum
Sunday 6th June, 2pm-3:30pm
Garden Museum, 5 Lambeth Palace Rd, London SE1 7LB
Join us for a special herb growing workshop at The Garden Museum as part of their herb festival Herbival. This is an in-person event! If you want to improve your knowledge and gain confidence to start growing herbs, this is the class for you! This workshop will give you an overview of growing herbs in different urban spaces eg. windowsills, balconies, patios and small gardens.
Herb Walk at Hackney Marshes
Saturday 26th June, 3pm-5:30pm
Hackney Marshes Centre, Homerton Rd, London E9 5PF
Join us for a herb walk of the year, where we will be exploring the marshes and looking at edible and medicinal plants that are around this time of the year.
For more details and booking, see http://www.hackneyherbal.com/workshops
Have A Grow Day 2021
Saturday 5th June 
UK wide
Social Farms & Gardens is partnering with Nature's Path to bring you a national celebration of community growing taking place at gardens and farms all over the UK. It is a fun, family day out, and a fantastic way to get outside, visit community growing spaces of all kinds and find out more about the amazing work they do. More information at https://www.farmgarden.org.uk/our-work/training-events-workshops/have-grow-day-2021
Capital Growth courses in May
starts Wednesday 9th June
Wednesday 9th June, 5:30pm-7pm
Foraging and Herbal Walk and Talk – Join Rasheeqa Ahmad from Hedge Herbs to discover what's growing in your neighbourhood.
Wednesday 16th June, 5:30pm-7pm
Write your Garden – Learn how writing about your garden can deepen your connection with nature and bring fresh perspectives to gardening and food growing.
Wednesday 23rd June, 5:30pm-7pm
Introduction to Medicinal Plants: History, Folklore and Magic – Joined by trainer Elena Trivelli, this session will dive into the history, folklore, and magic behind herbal medicine.
Tuesday 29th June, 5:30pm-7pm
Setting up a Community Garden – Learn the foundations of setting up a community garden with Poppy George and Patrick McCabe from Incredible Edible Lambeth.
Wednesday 30th June, 5:30pm-7pm
Edible Flowers – Join trainer Sinead Fenton to help you discover the wonder of edible flowers and why it's so beneficial to incorporate flowers in your food growing
For more details and booking see https://www.capitalgrowth.org/training/
Permaculture Allotment classroom
Sunday 13th and 27th June
This permaculture allotment near Brent Cross NW2 grows a mixture of edible annuals and perennials along with plants for simple herbal remedies and natural dye plants. The forest garden-based allotment was installed through a series of permablitzes and Susannah is now organising fortnightly sessions for people to come and learn through practical work how to grow annual and perennial edibles using permaculture principles. In June we will be creating new compost bins for the leaf mould compost and feeding the fruit trees/bushes, perennials and annual plants growing on the allotment. You will learn about different ways of feeding the plants using plant teas and aerated compost teas.
If you have any questions email: allotmentclassroom@gmail.com. If you'd like to join any of the sessions please complete the registration form: https://forms.gle/X1t5XEzyASzDqQy47
European Organic Congress
Wednesday 16th June to Friday 18th June
This year's on line Congress, with the title "Organic's contribution to the European Green Deal" aims to inspire the participants by focusing on how the agri-food sector's initiatives enhance the transition towards a more sustainable food system, through the aid of leading examples from representatives and experts amidst the organic sector. Registration is now open! Book your virtual seat for the European Organic Congress 2021! Miore information and registration at https://europeanorganiccongress.bio/
Forthcoming Events
School Farms Conference 2021
Friday 2nd July to Saturday 3rd July
The event will be of great interest and use whether you are a Head teacher, adviser, school farm teacher, parent or anyone wishing to consider starting a school farm.
This year the conference will be online; so no matter where you live you can join in! More information at https://www.farmgarden.org.uk/events/school-farms-conference-2021
Get Your Garden Growing
Wednesday 7th July, 7pm-8:30pm
This is the sixth session of the GYGG online programme of 2021. In this session we will be talking about how to make your garden wildlife-friendly alongside being productive for people. We will also be telling you the best jobs and plantings to get done in July. There will be time for Q & A and break out room discussions. More information at https://www.sociallandscapes.co.uk/events/2021/2/3/get-your-garden-growing-february-2021-659zr-5p45r-hp9dh-lp2z8-6mhxw
---
21st Century Permaculture Radio
Archive programmes available at https://www.mixcloud.com/21stcenturypermaculture/
Brighton Permaculture Trust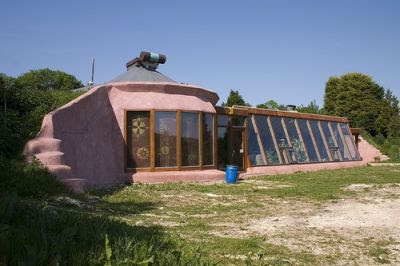 Head to the Brighton Permaculture Trust. Check out their website for news of courses, events and Permaculture by the sea. They are running a number of Online permaculture, Eco Build, and gardening courses. See the website for more details and booking.
London Permaculture Network – Interactive Project Map
The London Permaculture network has launched a map of permaculture, and permaculture-friendly projects in London. Go to http://www.londonpermaculture.com/map/ to see it. Use the map to guide yourself around the projects in your local area, and the whole of London.
This map is still being developed, and we would love your project to be included! If you would like your project added to the map please contact us at info@londonpermaculture.com
---
How do I get events and webinars in the newsletter?
If you want your webinars, offline & online events, and announcements to be in the London Permaculture Network newsletter (sent out at the start of each month), please email them to us, at info@londonpermaculture.com before the 15th of the month, and they will go into the next month's newsletter.