Permaculture Association Annual General Meeting and Winter Gathering
Saturday 21 November 2015, 10.30am – 6pm.
Cecil Sharp House, 2 Regent's Park Rd, Camden, NW1 7AY
Includes a celebration of the International Permaculture Convergence, a Diploma Accreditation, workshops, and a very engaging Annual General Meeting! The AGM will run from 11.00am – 12.30pm followed by our Winter Gathering.
For more details, and booking please see website
Permablitz at South London Housing Co-op
Sunday 1st November 10am – 5pm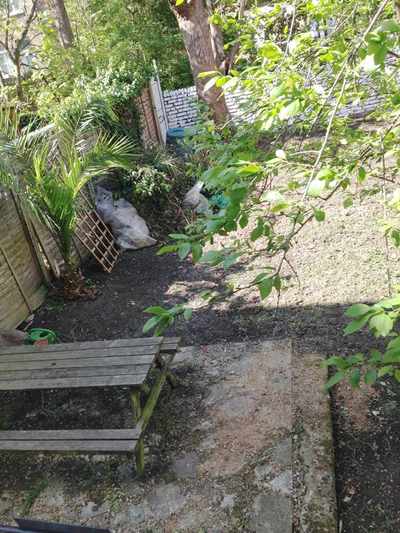 Peckham, London SE15
Join us for this permablitz in South London. This permablitz will be the first stage of transforming the garden space at a South Londonhousing cooperative by creating more edible and wildlife-friendly growing areas. We will be building a herb spiral, creating the first stage of a 'river of flowers' for bees and butterflies using a mixture of perennial and annual flowers and planting edible plants including autumn vegetables suitable for planting in October.
RSVP Essential: if you want to come along you need to let us know so we know numbers and we can give you all the specific details. Contact us here
Permaculture Picture House presents: Harvest Festival with music film and food
Tuesday 3 November, 6:45pm to 11pm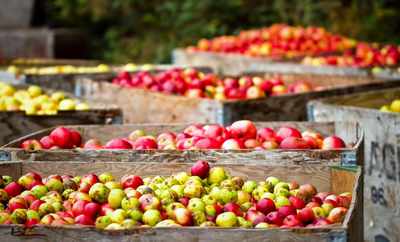 Passing Clouds, 1 Richmond Rd, Dalston, London E8 4AA
Apple Press Cider Drinker Lewis Mcneill presenting the Harvest Festival with music film and food
"Upon this handful of soil our survival depends. Husband it and it will grow our food, our fuel and our shelter and surround us with beauty. Abuse it and the soil will collapse and die, taking humanity with it". Sanskrit text 1,500 BC
Developing a skilled community of Londoners to plant, care for and harvest fruit trees, connecting urban communities and increasing access to fruit. Now reading: Integrated Forest gardening: The complete guide to Polycultures and Plant guilds in Permaculture Systems – Weiseman, Halsley, Ruddock.
Doors open at 6:45. A small charge to cover costs is asked for on the door. The bar is open late. For more info www.permaculturepicturehouse.co.uk
London Rainforest Choir Workshop with Su Hart
Sunday 8 November 11am – 4pm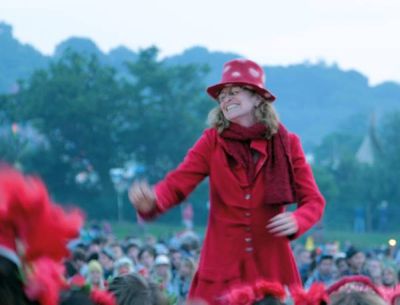 Cecil Sharp House, Camden, NW1 7AY
The choir workshops are open to all. Come along and learn the joyful compelling singing of the Baka rain forest people of Central Africa. Their multi-layered polyphony has accompanied daily tasks and ritual for millennia and is great fun. We will learn songs and chants to soothe babies, play with children, enchant animals, heal arguments and celebrate the abundance of life.
Working towards performances to raise funds and awareness for rain forest and other indigenous people and the environment. Pre Booking Essential on website
Essentials of Permaculture
Saturday 14 November, 10:30am to 12pm
St Saviour's Edible Garden, St Saviour's Church, Brockley Rise, London SE23 1JN
In this 90 minute workshop/talk the challenge is to give you an overview of what Permaculture is and how you can find out more!
What is Permaculture? How do you do it? What has it achieved? Q and A at the end. (it may raise more questions than answers!)
Funded by Crofton Park assembly
Suitable for anybody, free but please book with Ruth : ethicalgardener@gmail.com
Cafe Cairo
Thursday 26 November
88 Landor Road,  Stockwell, London SW9
Every last Thursday of the month is South London Permaculture Cinema at Cafe Cairo. Doors open at 7pm, the evenings flow can be viewed on www.facebook.com/BrixtonEdge. Showing Eco films for change, promoting permaculture action in London, facilitated by Lola an evolving permaculture artist. Entry is free so what are you waiting for?
 21st Century Permaculture Radio
Alternate Sundays at 8pm
Radio show interviewing different guests each time from a pantheon of Permaculturists – talking about what they're up to and how this feeds into the global movement that is Permaculture today. Mixing in some sweet classic retro funk on the way : …nothing can stop us now…
For more details, previous broadcasts and to listen go to www.21stCenturyPermaculture.com