London Permaculture Festival
Sunday 30th July, 11am-6pm
Cecil Sharp House, 2 Regent's Park Road, London NW1 7AY
The annual London Permaculture Festival is here again! There will be over 20 workshops, a large stalls market, activities for children as part of the Families at the Festival, music and films – all the ingredients for a great day out. Join lots of great people coming together for £6/£4 concs for the whole day! Under 18s are free.  Here is a link to a video that gives you an idea of what the festival is like: https://youtu.be/XRSxK74zFSc
Workshops will include:
Forest gardening in practice for homes, communities and enterprises
Secrets for success in container growing
Business as a living system inspired by natural patterns
Living medicine: Self care with food & herbs
Composting for urban gardeners
Climate change, carbon sequestering and restoring ecosystems
Making your own solar panels
Making furniture from recycled tyres
Natural dyeing
Building with straw bales
OLIO – Join the food sharing revolution!
Permablitz London Live!
Introduction to Permaculture workshops run all day
and many more (see www.londonpermaculturefestival.com)
Permablitz London Live at the London Permaculture Festival
Come and experience a permablitz live at the London Permaculture Festival. The aim of the permablitz will be to increase the edible yield of the permaculture garden at Cecil Sharp House. So we will be:
Dismantling scrap pallets to create recycled planters
Adding edible plants to the planters using ecological plant alliances
Feeding the soil-food web
Creating a child-friendly pond with edible plants
Introducing more unusual edible perennials into the garden
Volunteer Shout Out!
Come and get involved in organising the largest annual permaculture event in London. Help out with publicity or being part of the festival crew. We also need help on the cakestall and on the London Permaculture Network stall at the festival. For more information about the festival see: http://londonpermaculturefestival.com
There will be meetings at Cecil Sharp House from 7.00pm-8.30pm.
The meetings are approximately weekly and will be on:
Wednesday 5th July
Wednesday 19th July
Wednesday 26th July
If you would like to get involved, either beforehand or on the day itself, please contact Kayode at: info@londonpermaculturefestival.com
 Have a stall!
About 700 people attend each year offering an audience of people interested in permaculture, alternative, green  and community activities. If you would like to have a stall in the stalls market to let people know about your project, sign up volunteers and sell anything except pre cooked food , email stalls@londonpermaculturefestival.com. We operate a cake currency, so each stall costs 2 cakes, which we sell to raise funds for the festival costs.
Grow Well, Feel Well Summer Summit
Wednesday 5th July, 2pm-7:30pm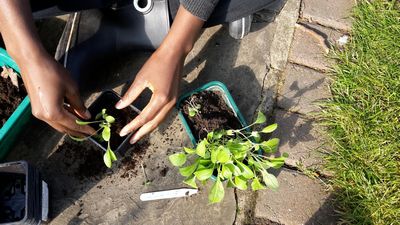 Cecil Sharp House, NW1 7AY
Join us for an afternoon of workshops, speakers and networking to learn more about health, well-being and growing food in the city. Capital Growth's summer network event will cover a variety of topics suited for community organisers, home growers, support workers and anyone interesting in urban agriculture.
Speakers will include Brighton & Hove Food Partnership and attendees can choose two workshops to take part in, with topics such as mindfulness, garden design for accessibility, demonstrating a project's impact, social and therapeutic horticulture, GardenFit and growing medicinal herbs. There will also be time to meet other growers and enjoy light refreshments in the garden. for more information see: http://www.capitalgrowth.org/grow_well_feel_well/
Sustainable Beekeeping weekend course
Saturday 8th July – Sunday 9th July, 10:00am–5:30pm
Hawkwood Nursery, 115 Hawkwood Crescent, Chingford, E4 7UH
This course is for anyone from beginners to experienced beekeepers who are interested in learning about more sustainable methods of beekeeping. For more details see: https://www.organiclea.org.uk/
Craft Cider Bottle Labelling
Saturday 8th July and/or Sunday 9th July, 10:30am-5:30pm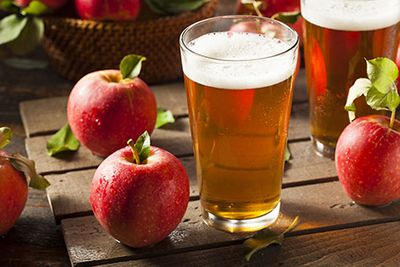 5 minutes from Herne Hill station, south London
Come and join in with the labelling of our 2016 vintage cider. Our cider has been fermenting and maturing for 8 months and was is now ready to be labelled and begin it's journey to a shop near you. This will be a fun day with a photographer visiting on the Saturday afternoon in preparation for our launch. For more details and booking see https://www.eventbrite.co.uk/e/craft-cider-bottle-labelling-tickets-35782938733 or email elizabeth@theorchardproject.org.uk
World Music Day at Forest Farm Peace Garden
Sunday 9th July, 12pm-4:30pm
end of Hazelbrouck Gardens, Forest Farm Allotments, Hainault IG6 2XL
Live music performances, free workshops and family activities! Musical performances will include Indian classical ragas, classical music performances and more! The event will also feature exciting demonstrations of foraging, herbal medicine and recycling art. There will be a Well Being zone where practitioners offer free and discounted tasters of holistic treatments such as Reiki healing, massage and reflexology. Dr Bike will be repairing local residents' bikes for free. Remember to bring your bike with you! for more details see https://forestfarmpeacegarden.wordpress.com/events/upcoming-and-recent-events/
Gardening with Nature training sessions in the Cecil Sharp House garden
Wednesday 19th July 5:30pm-7pm
Cecil Sharp House, 2 Regent's Park Road, London NW1 7AY
Maximising flowers for bees and butterflies
This session will look at different ways of maximising flowers for bees and butterflies and will include practical activities in the garden. For more details see: http://www.permablitzlondon.com/gardening-with-nature-training-sessions-in-the-cecil-sharp-house-garden/
Fresh food on your door step: An introduction to foraging in London
Saturday 22nd July, 10:30am–1pm
Nature Oasis, Corner of Larkhall Lane and Studley Rd, Stockwell, London SW4 6RJ
The team at Oasis Nature Garden will be taking you on a tour of this amazing space in the heart of Stockwell with woods, meadow, vegetable patch and ponds to explore, forage and learn about the abundance of food, including leaves, berries and roots that you can find on your own doorstep! Organised by Capital Growth. For all our coming training sessions please visit: http://www.capitalgrowth.org/training/
Keeping chickens
Saturday 22nd July, 10:30am–1pm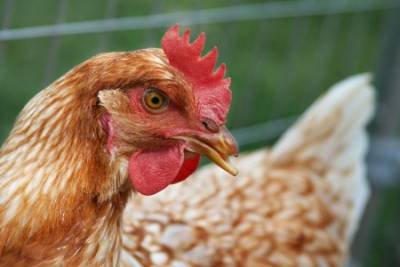 Benhill Allotments, Benhill Road, Sutton, Surrey SM1 3SA
This course will take you through the basics, teaching you where and how to house them as well as covering maintenance and feeding. No experience is needed. for more details and booking see http://www.localfoodnetwork.org.uk/index.php/keepingchickenscourse/
Kentish Town City Farm – Summer Play scheme
Monday 24th July to Friday 25th August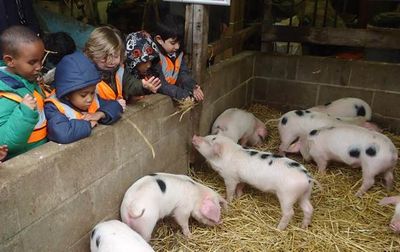 Kentish Town City Farm, 1 Cressfield Close, London NW5 4BN
Make the summer one to remember with our five-week summer play scheme; activities include arts & crafts, animal care, pottery, games, cookery and more. Learn new skills, meet new people and make some great memories all whilst getting creative and enjoying the great outdoors! Visit http://ktcityfarm.org.uk/whats-on/holidays-special-events/ for further information or to download our application form. Email simone@ktcityfarm.org.uk for all enquiries. Available to children aged 8+. Programme runs Monday to Friday, 9AM – 5PM. Bookings are available for one week or more.
Salads in the City: Growing and eating leaves
Wednesday 26th July, 5:30pm-8pm
Hackney Tree Nursery, Hackney Marshes Centre, Homerton Road, London E9 5PF
With Ximena Ransom from Hackney Growers' Kitchen, who use fresh organic produce from their growing sites, the box scheme and Stoke Newington Farmers' Market.  Organised by Capital Growth. For all our coming training sessions please visit: http://www.capitalgrowth.org/training/
Water Efficiency & Natural Plant Feed
Saturday 29th July, 10:30am-12:30pm
Bandstand Beds, Clapham Common, London SW4 9DE
Increasingly we have hot summers and weeks without rain, and it can be a nightmare for gardeners. In this session we will look at practical ways to reduce your need to water plants. We will also brew up some natural fertilisers to use on tomatoes and squashes so they produce tastier and larger fruits. More details and bookings at http://www.sociallandscapes.co.uk/events/2017/7/29/water-efficiency-and-natural-plant-feed
Cafe Cairo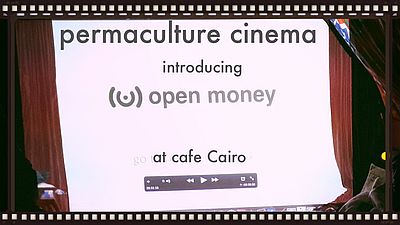 88 Landor Road,  Stockwell, London SW9
Every last Thursday of the month is South London Permaculture Cinema at Cafe Cairo. Doors open at 7pm, the evenings flow can be viewed on www.facebook.com/BrixtonEdge. Showing Eco films for change, promoting permaculture action in London, facilitated by Lola an evolving permaculture artist. Entry is free so what are you waiting for?
Forthcoming Events
Companion planting and natural pest control
Wednesday 2 August 5:30 – 8:00pm
St Luke's Community Centre, 90 Central St, London EC1V 8AJ
We will be looking at organic methods to keep plants healthy, productive and pest free. During the session we will explore how to grow and use companion plants, looking at specific examples at the community garden. The focus will be on pest prevention and will include barrier methods, interplanting, planting to attract beneficial insects and biological controls. Organised by Capital Growth. For all our coming training sessions please visit: http://www.capitalgrowth.org/training/
Income generation for community gardens
Saturday 9 August 10:30am – 1:00pm
Regent's Park Allotment Garden, Inner Circle, London NW1 4NR
Getting income into your community garden doesn't just mean fundraising. For many groups the idea of trading to generate income can be a daunting one, but small-scale trading can generate not only income but new skills for your community garden. This session will help you develop some innovative ideas and activities using your space, your skill and your produce that could generate income to your project. Organised by Capital Growth. For all our coming training sessions please visit: http://www.capitalgrowth.org/training/
Urban Plant Safari: Nature walk and botanical drawing
Wednesday 23 August 5:30 – 8:00pm
Cordwainers Grow, 182 Mare Street, London E8 3RE
In this session you will go on a walk of discovery – to reveal overlooked wildlife in the nooks and crannies of our streets. You will learn some basic botanical terms, methods of identifying plants and names of wild flowers and grasses such as mouse ear and bristly ox tongue. You will scrutinise and record them through drawing – with the help of artist Neela Basu and gardener Kate Poland.  Organised by Capital Growth. For all our coming training sessions please visit: http://www.capitalgrowth.org/training/
London Permaculture Network – Interactive Project Map
The London Permaculture network has launched a map of permaculture, and permaculture-friendly projects in London. Go to http://www.londonpermaculture.com/map/ to see it. Use the map to guide yourself around the projects in your local area, and the whole of London.
This map is still being developed, and we would love your project to be included! If you would like your project added to the map please contact us at info@londonpermaculture.com