The London Permaculture Festival is almost here!
Sunday 31st July, 11am – 6pm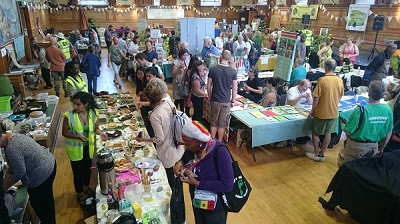 Cecil Sharp House, Camden
Come along for workshops (intro and advanced), 'how-to' sessions, music and song, films, a stalls market and 'families at the festival' zone.  Enjoy discussions, networking and learning about creative solutions for a sustainable, healthy future. More information at http://www.londonpermaculturefestival.com
LPN Needs You – Volunteer Shout Out
Anyone out there that can help make festival 2016 even better than before? It is organised entirely by volunteers so it's in our hands! Help out with publicity or being part of the festival crew. We also need help for the cakestall, and the LPN stall at the festival. We are arranging 4 sessions before the festival to get the word out, and to arrange final details of the day.
6.30pm Tuesday 7th June, Cecil Sharp House
6.30pm Tuesday 28th June, Cecil Sharp House
6.30pm Tuesday 12th July, Cecil Sharp House
6.30pm Tuesday 19th July, Cecil Sharp House
If you would like to get involved, either beforehand or on the day itself, please contact Susannah at: info@londonpermaculturefestival.com
Permaculture Picturehouse
First Tuesday of every month
Passing Clouds, 1 Richmond Rd, Dalston, London E8 4AA
Permaculture Picturehouse is London's regular permaculture social event – feature length and short films on subjects from the whole permaculture spectrum of interests, accompanied by talks from people involved in local and national projects.
More information: http://permaculturepicturehouse.co.uk/ or http://www.passingclouds.org/calendar/
Eggs and honey: Keeping chickens and bees in the garden
Saturday 4 June, 10:30am – 1pm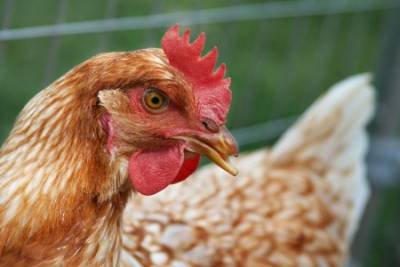 Phoenix School Farm – Bloemfontein Road, London, W12 7FG
The session will be a taster of what's involved and how to get started in small scale keeping. Aspects will include food, shelter, space, health, equipment, costs and time commitment required.
For more details visit: http://www.capitalgrowth.org/training/
Organic food growing for real beginners
Thursday 9 June 2016, 6pm – 8:30pm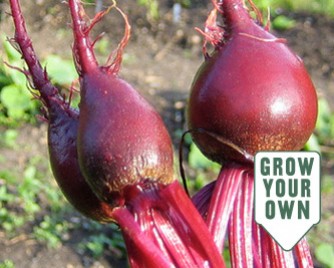 Abbey Gardens – Bakers Row Stratford, London, E15 3NF
If you want to start growing food but don't know where to start, this course is for you! From understanding your space to what can be grown to basic organic principles, we'll go through all the essential steps to start a successful organic food growing space.
For more details visit: http://www.capitalgrowth.org/training/
Permablitz – help us establish a permaculture LAND project at Cecil Sharp House
Saturday 11th June, 10am – 5pm
Cecil Sharp House, Camden
Come and join us for the second of a series of permablitzes to establish a showcase permaculture LAND project at Cecil Sharp House.
Cecil Sharp House, a grade II listed building, is the home of English folk dance and song society which generously hosts the annual London Permaculture Festival. We have established an awarding winning low maintenance, decorative, ecological and edible design for their permaculture garden highlighting the soil-food-web, permaculture guilds and edible perennials while creating a variety of wildlife habitats.
This permablitz will focus on planting permaculture guilds with a particular emphasis on bee and butterfly plants, installing a pond with edible plants, planting up two green roofs, putting up trellises and planting climbers as well as adding a soaker hose irrigation system.
RSVP Essential: if you want to come along you need to let us know so we know numbers and we can give you all the specific details. Contact us here
Mushroom Cultivation
Saturday 11 & Sunday 12 June 9:30am – 5:30pm both days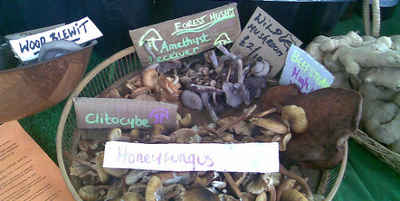 Hawkwood Plant Nursery, 115 Hawkwood Crescent, Chingford, E4 7UH
The weekend will begin with a guided foraging walk in the Essex countryside to give everyone a feel for wild fungi and foraging. Participants will learn the basics of identification of edible and poisonous mushrooms and plants. On the second day participants will learn the basics of mushroom cultivation. This session will be a hand on experience for participants and will cover everything you need to know to get you started. For more details see the website.
Inner Transition – The Work That Reconnects
Treadwell, 5 Tredwell Close London, SW2 3TL
Tuesday 14 June, 7:00 pm – 9:00 pm
The Inner Transition Evenings are an opportunity for us to come together and explore a variety of subjects that relate to our inner dimension and the psychology of change and transition. The question that runs as a thread through all of these sessions is one that explores the relationship between our inner transformation and the cultural and economic transition to a life-sustaining world.
For more details see the website
Fresh food on your doorstep: Foraging in London
Saturday 25 June 2016, 10:30 – 13:00
Glengall Wharf Garden, 64 Glengall Road, Peckham, London, SE15 6NF
Learn to spot edible and medicinal plants growing wild in the city, as well as how to prepare them for teas and other tonics.
For more details visit: http://www.capitalgrowth.org/training/
Cafe Cairo
Last Thursday of the month
88 Landor Road,  Stockwell, London SW9
Every last Thursday of the month is South London Permaculture Cinema at Cafe Cairo. Doors open at 7pm, the evenings flow can be viewed on www.facebook.com/BrixtonEdge. Showing Eco films for change, promoting permaculture action in London, facilitated by Lola an evolving permaculture artist. Entry is free so what are you waiting for?
21st Century Permaculture Radio
The radio show that interviewed different guests from a pantheon of Permaculturists – talking about what they're up to and how this feeds into the global movement that is Permaculture today. For now, you can listen to previous broadcasts at www.21stCenturyPermaculture.com
Tasty Misfits are looking for space
Tasty Misfits are a small start up business that uses misshapen fruits and vegetables that would normally go to waste, to create boxes that are delivered to people's houses each week.
They are looking for a small space to use Friday evening/Saturday mornings to pack and send out deliveries. Does anyone have, or know of any space available for this purpose? If so, please email Nina on nina@tastymisfits.com
---
Permaculture Courses in London
There are courses & events being offered on many themes over the year and for more info on the courses mentioned above – check out the London Permaculture Ning.