#RiseforClimate London
Saturday 8th September, 2:30pm
Meet in front of the Tate Modern, Bankside, London, United Kingdom SE1 9TG
On September 8, thousands of rallies will be held in cities and towns around the world to demand leaders commit to building a fossil free world that works for all of us. Join us in London where we'll come together for a visual demonstration of the call for urgent action on climate change, to pledge action and to spread the word about actions we can all take. More details: https://actionnetwork.org/events/riseforclimate-london
Tree-care pruning day at Meadow Orchard
Sunday 9 September, 11am-5pm
Meadow Orchard Project, 151 Park Rd, Crouch End, London N8 8JD
We will be learning how to prune our stone-fruit trees (plum, apricot, peach, almond) and taking care of the fruit orchard. For more details: https://meadoworchard.org/events/
Permablitz London Design Guild
Monday 10th September – Monday 12th November 2018
Cecil Sharp House, 2 Regent's Park Road, London NW1 7AY
Permaculture designers from Permablitz London Design Guild are holding another Introduction to Permablitz Design series focused on creating designs for forthcoming permablitzes that will take place at a variety of sites across London.
All welcome: suitable for experienced designers, gardeners and complete beginners. Please note: the previous series was over-subscribed. Priority will be given to people who sign up for the whole series. Each session is free and from 7pm to 9pm on the following dates:
Monday 10th September, Monday 17th September, Monday 24th September, Monday 1st October, Monday 8th October, Monday 15th October, Monday 22nd October, Monday 29th October, Monday 5th November, Monday 12th November.
Pre-booking essential: if you would like to come along please email Kayode or Susannah at info@permablitzlondon.com to let us know.
Introduction to Permaculture
Saturday 15th-Sunday 16th September
Furnace Fields Smallholding, near East Grinstead, West Sussex
The Introduction to Permaculture is a weekend course giving you an overview of permaculture, its key design tools, case studies of permaculture people and places and some practical activities. You have the opportunity to try out permaculture design tools on a project of your choice: here you will have design support and go away with your first permaculture design. After this course, you are ready to get started in permaculture! More info at http://www.sunrisepermaculture.org.uk/portfolio/introduction-to-permaculture/
Designing Edible Spaces – London
Saturday 15th-Sunday 16th September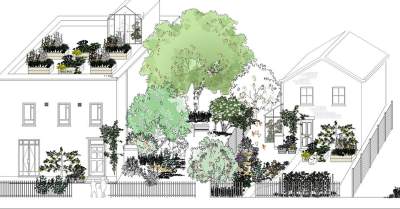 The Skip Garden, Kings Cross
Would you like to be growing your own food but feel you don't have space or the time? Eating more organic food but think it's too expensive? This course will give you the design skills and knowledge to transform your garden or urban space into an abundant, edible garden, that is full of food, friendly to wildlife, looks good, and needs little maintenance. More info at https://www.facebook.com/events/936396156539014/
EcoDIY Land Center open weekend
Saturday 15th September and Sunday 16th September, 10am – 4pm each day

193 Burrs Rd Clacton, Essex CO15 4LN
Have you ever wondered whether it is worth having a greenhouse, how much work it is to have chickens or keep bees, how well a solar hot water system works with a woodstove? Ecodiy open weekend is your chance to find out. The well-insulated house, with wood-fired cooking, central heating, solar electricity and hot water is open with the Permaculture garden which supplies more than enough fruit and vegetables for a family, even in a built-up area. For more details: http://www.ecodiy.info/
Finding solutions to key ecological issues with Nicola Peel
Sunday 16 September 1.30pm-3.30pm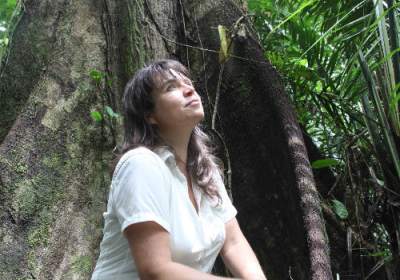 St James's Church, 197 Piccadilly, London W1J 9LL
'Solutions are all around us. It's just knowing where to look.' Nicola has been working in the Ecuadorian Amazon for 18 years, finding solutions to oils spills with fungi, building rainwater systems for indigenous people suffering from contamination due to the oil industry, training farmers in agroforestry to prevent the slash and burn of tropical rainforests and cleaning the beaches of tons of plastic, turning rubbish into a resource. Nicola is also passionate about Biomimicry, a discipline built on the premise that nature is our greatest teacher. See http://www.sjp.org.uk/uploads/1/6/5/7/16572376/eco_events_leaflet_03-04-18-1.compressed.pdf
Sowing the seeds of change – National Permaculture Convergence
Friday 20th – Sunday 23rd September
Hulme, Manchester
Do you believe now is the time for us to work together to bring about positive change? If so, join us in Hulme, Manchester next month for the National Permaculture Convergence, 20 – 23 September. This is your chance to make new connections, strengthen old ones and reignite your passion for permaculture.
The line-up has expanded, with even more contributors and workshops to ensure there's something for everyone, whatever your level of permaculture. For a full rundown of what's in store, visit the programme page on our website.
https://www.permaculture.org.uk/convergence/programme-2018
Urban Harvest Day at Cecil Sharp House
Saturday 22nd September, 10.30am-1pm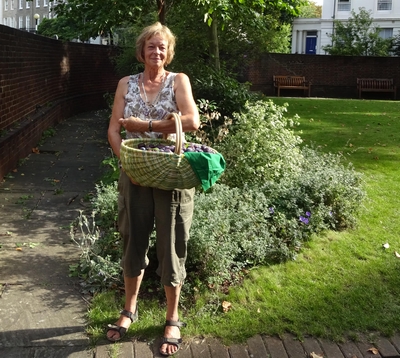 Cecil Sharp House, 2 Regents Park Road, Camden NW1 7AY
Come and join us as we celebrate our harvest of apples and plums at Cecil Sharp House. As well as celebrating this year's harvest with tea (herb teas from the garden) and cakes (made with fruit from the garden) we will be running a workshop :
'Choosing the right fruit tree for your space'
There are a number of things you need to consider when choosing the right fruit tree and this workshop will explain what they are. The workshop will cover understanding rootstocks, pollination partners, spacing, ecological design to support your fruit trees, when is best to buy your fruit tree and give you a list of suppliers. (£10/£5 concs)
For more details and booking see http://www.permablitzlondon.com/event/urban-harvest-day-at-cecil-sharp-house/
Gosia's garden permablitz
Sunday 23 September 2018, 10 am – 5.30 pm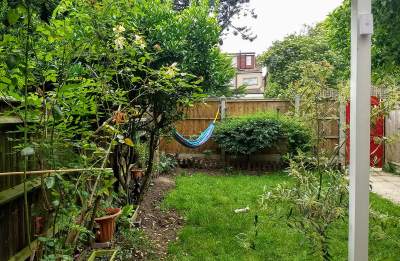 Aldersbrook, London E12
This permablitz is to implement a design for Gosia's front and back gardens. At the permablitz we will be building planters, including a 'wicking' planter, from recycled scaffolding boards, painting the fence, planting perennials to create miniature-forest garden planters and re-landscaping the back garden. We will be innoculating the new planters with bacteria/fungi to encourage the development of the soil-food-web. Mini-workshops will include: building a wicking planter (and a regular one for comparison), building a compost bin, installing an irrigation system in existing planters and a presentation of the permaculture design. (Bonus: no couch grass and no brambles!)
RSVP Essential: if you want to come along you need to let us know so we know numbers and we can give you all the specific details. Contact us here letting us know which permablitz you want to join.
Harvest Festival at Stepney City Farm
Sunday 23rd September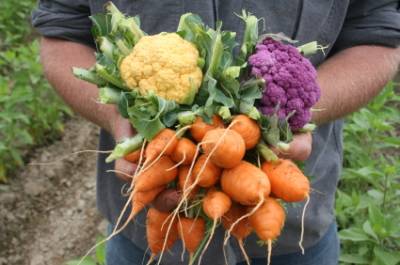 Stepney City Farm, Stepney Way, London E1 3DG
Loads of fun things happening here, supported or led by our Lead Grower AND our amazing Young Volunteers. for a list of activities and more details see: http://stepneycityfarm.org/harvest-festival-2018/
Tread Well on Earth – A 2-day Introduction to Permaculture
Saturday 29th & Sunday 30th September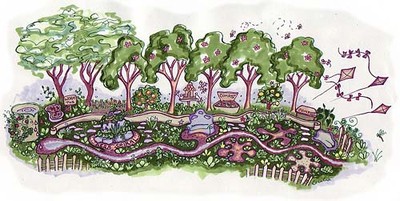 Treadwell, 5 Tredwell Close, London SW2 3TL
Learn the basics of Permaculture Design on this two-day Introduction to Permaculture and be ready to try it out in your garden, your workplace and your life. This course introduces the basics of Permaculture and shows how this fascinating design methodology can profoundly change the way we look at the world and engage in it. The course gives participants an understanding of the diverse uses and applications of Permaculture Design and its immense potential of turning scarcity into abundance. For more details and bookings see http://www.sociallandscapes.co.uk/events/2018/9-tread-well-on-earth-2-day-introduction-to-permaculture
London Permaculture Network AGM 2018
Sunday 30th September, 11am – 12pm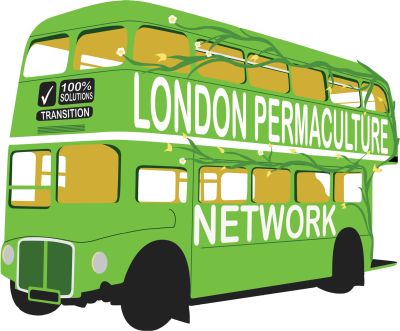 Cecil Sharp House, 2 Regents Park Road, Camden NW1 7AY
The main business will be:
Elections for committee
Reports on our work in 2017/8 and plans for the coming year
Introductions to London Permaculture
LPN edge relationships
Following the AGM we are hosting an afternoon on David Holmgren's major new book: see below
RetroSuburbia – Introducing and applying Permaculture Co-originator David Holgrem's new book
Sunday 30th September, 1pm-6pm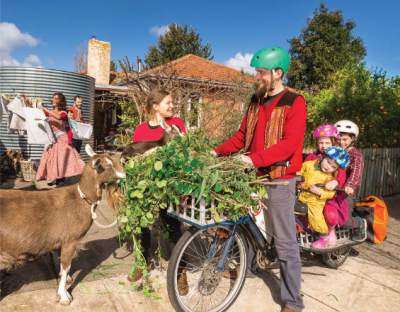 Cecil Sharp House, 2 Regents Park Road, Camden NW1 7AY
Facilitators : Ian Lillington & Jo Barker
The Permaculture Pattern Handbook for Resilience Households – Working with natural systems to retrofit your home and your lifestyle. Future proofing for uncertain times. We will introduce David Holmgren's new epic Permaculture book and immerse ourselves for the afternoon.
The event is in two parts: 1pm to 2.30pm – Introduction to RetroSuburbia- A tour of this amazing book and website resource. From 3pm the workshop session carries on from the talk until 6pm – where we will go deeper and use the permaculture patterns in the book to practice retrofitting our own households.
Some knowledge of Permaculture would be useful but we will include an overview. This half day session is suitable for anyone looking for tools and strategies to effectively transform our households and neighbourhoods into more liveable, resilient places.
More details : http://www.londonpermaculture.com/lpn-sponsored-events/
Cafe Cairo
88 Landor Road,  Stockwell, London SW9
Every last Thursday of the month is South London Permaculture Cinema at Cafe Cairo. Doors open at 7pm, the evenings flow can be viewed on www.facebook.com/BrixtonEdge. Showing Eco films for change, promoting permaculture action in London, facilitated by Lola an evolving permaculture artist. Entry is free so what are you waiting for?
Capital Growth training courses in September
Saturday 1st September, 10:30am – 1.30pm, How to start seed saving: Growing, saving and sharing, The Albany Garden, SE8
Wednesday 5th September, 6.00pm – 8.30pm, Growing autumn and winter vegetables, The Skip Garden, N1C
Saturday 8th September, 10.30am – 1.30pm, Making ointments, balms & salves, Spitalfields City Farm, E1
Wednesday 12th September, 6.00pm – 8.30pm, Income generation for community gardens, The Regent's Park Allotment, NW1
Saturday 15th September, 10.30am – 4.00pm, Building earth pizza ovens, Wildcat Wilderness Garden, SE6
Wednesday 26th September, 6.00pm-9.00pm, Introduction to Honey Bee biology: Principles of sustainable beekeeping practice and wider environmental context, The Castle Climbing Centre Garden, N4
Saturday 29th September, 10.30am-1.30pm, Mushroom Cultivation for beginners, St Lukes Community Centre, EC1V
More information and links to booking pages here https://www.capitalgrowth.org/training/
Growing courses at OrganicLea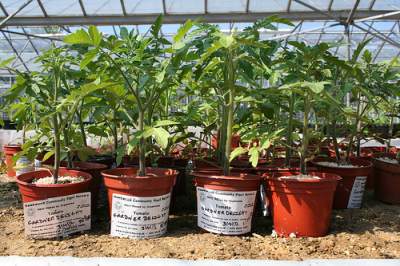 Hawkwood Plant Nursery, 115 Hawkwood Crescent, Chingford, E4 7UH
City and Guilds accredited courses – taking place at Hawkwood with OrganicLea tutors, starting in Autumn 2018 – Accredited and other structured learning opportunities are:
Work-based Horticulture Level 1 Award (City and Guilds) – starts Wednesday 19 September for 10 weeks
Food Growing Level 1 Award (City and Guilds) – starts Friday 28 September for 7 weeks
Horticulture Level 2: Extended Certificate (City and Guilds) – starts Tuesday 25th September for 30 weeks
Practical Horticulture Skills, Level 2 Certificate (City and Guilds) – starts Thursday 15th November for 25 weeks
For more details and booking see https://www.organiclea.org.uk/we-help-you-grow-your-own/training-2/training/
Forthcoming Events
Permablitz at Forest Farm Peace Garden
Saturday 6th October, 10am-5:30pm
Hainault, East London
Come and help plant and find out about native forest garden plants on this permablitz. It is the second of three to implement a project funded by 'Grow Wild' (led by Kew Gardens) to showcase edible, wildlife-friendly plants that have been growing in Britain since ancient times.
Mini-workshops will cover 'what are native plants?', an overview of the plants, and an explanation of Forest Farm Peace Garden's forest garden design and this new area being established.
RSVP Essential: if you want to come along you need to let us know so we know numbers and we can give you all the specific details. Contact us here
Abundance Day at Forest Farm Peace Garden
Sunday October 14, 12pm-4pm
Forest Farm Allotments, end of Hazelbrouck Gardens, Hainault, London IG6 2XL
An annual event to celebrate our apple harvest and mark World Mental Health Day. Lots of great workshops, activities and food to enjoy for all. We look forward to seeing you there. More details: https://www.forestfarmpeacegarden.org/
Capital Growth training courses in early October
Sat 6th October, 10.30am-1.30pm, Make your own natural household & skincare products using common herbs Whetstone Stray Allotments, N12
Tue 9th October, 6.00pm-8.30pm, Introduction to forest gardening, Cecil Sharp House, NW1
Sat 13th October, 10.30am-1.30pm, Natural winter cures for coughs and colds, Spitalfields City Farm, E1
More information and links to booking pages here https://www.capitalgrowth.org/training/
---
London Permaculture Network – Interactive Project Map
The London Permaculture network has launched a map of permaculture, and permaculture-friendly projects in London. Go to http://www.londonpermaculture.com/map/ to see it. Use the map to guide yourself around the projects in your local area, and the whole of London.
This map is still being developed, and we would love your project to be included! If you would like your project added to the map please contact us at info@londonpermaculture.com