Introduction to Permaculture
Saturday 3rd March – Sunday 4th March
Stepney City Farm, Stepney Way, E1 3DG London, United Kingdom
Permaculture uses whole system thinking to create productive environments with the diversity and resilience of natural systems. The principles of permaculture can help you design your garden, your balcony – even your lifestyle. The course will be lively, interactive and thought-provoking. Cost: £120, concessions £60 (for people on low income). For more information see http://stepneycityfarm.org/at-the-farm/courses/permaculture-courses/ or to book contact Ros Bedlow: rosbedlow@hotmail.com
Permablitz London Design Guild:
Come & help design permablitzes
Starts Monday 5th March 7pm-9pm (8 free weekly sessions)
Cecil Sharp House Permaculture LAND project, Camden
Help design a permablitz and see it put into practice!
Permaculture designers from Permablitz London Design Guild are holding another Introduction to Permablitz Design series focused on creating designs for forthcoming permablitzes that will take place at a variety of sites across London.
All welcome: suitable for experienced designers, gardeners and complete beginners. If you would like to come along please email Kayode or Susannah at info@permablitzlondon.com to let us know. These sessions are free.
Permablitzes are edible, wildlife-friendly garden makeovers that typically involve a group of people meeting up for the day to create or develop a community or household garden according to a permaculture design. They spread through a network of reciprocity. Once you have been to a few permablitzes (usually three) you can have one for your garden or rooftop/balcony.
Seed planting for unusual summer salads
Wednesday 7th March, 6pm-8pm
Cecil Sharp House, 2 Regent's Park Road, London NW1 7AY
This session will be looking at some unusual salad seeds that can be planted for summer salads. The theory side of the session will be looking at how to plant seeds successfully and then we'll plant some seeds! The session will be a mixture of theory and practical work in the permaculture garden. £6.
To book tickets click here: https://billetto.co.uk/e/seed-planting-for-unusual-summer-salads-tickets-255995
This is part of a series of sessions taking place through the year for people who want to learn more about plants and the practicalities of taking care of them in a permaculture garden. If you would like to become a regular volunteer at the garden email csh-landproject@permablitzlondon.com
Food Growing Skills Level 1 (City and Guilds) at Organic Lea
Friday 9th March for 7 weeks, 10.30am-4.30pm
Hawkwood Nursery, 115 Hawkwood Crescent, Chingford, E4 7UH
This course provides an opportunity to achieve an accredited gardening qualification through practical learning. It is designed to build basic and technical skills in the classroom then support this with demonstration practical tasks in Organiclea's market garden at Hawkwood. It would suit anyone who is thinking about working as a gardener or who wants to enhance their food growing knowledge for the home environment.Course code: HNG9165-5UA
COSTS : £161 (Standard fee) / £72.80 (Discounted fee) / Free for those on jobseeking benefits. Booking can take place without assessment – call 020 8496 2971
Tread Well On Earth
A two-day Introduction to Permaculture
Thursday 15th March – Friday 16th March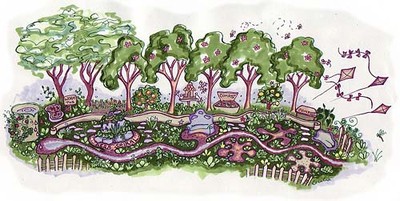 5, Tredwell Close, Streatham, London SW2 3TL
Learn the basics of Permaculture Design on this two-day Introduction to Permaculture and be ready to try it out in your garden, your workplace and your life. For more details and booking see http://www.sociallandscapes.co.uk/events/2018/3/15/tread-well-on-earth-2-day-introduction-to-permaculture
Dig in with Capital Growth: A networking do for growers in the city
Wednesday 14th March, 6pm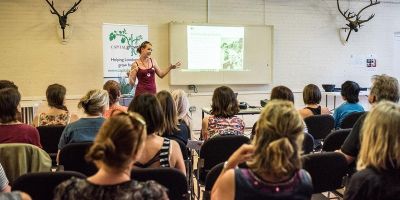 Pop Brixton, 49 Brixton Station Rd, Brixton SW9 8PQ
A mix of practical training, news from the field and time to chat, our network dos have a little something for all urban gardeners across London. Take part in a short workshop on an 'Wild bees and why they're so important', or 'Understanding soil life', and then stick around for delicious veggie nibbles and a chance to meet other growers. Plus we'll be handing out seed potatoes to gardens registered for The Big Dig 2018. More information and booking; https://www.eventbrite.co.uk/e/dig-in-with-capital-growth-a-networking-do-for-growers-in-the-city-tickets-42906822461
Apple Tree Grafting Workshop
Saturday 17th March, 10:00am-2:00pm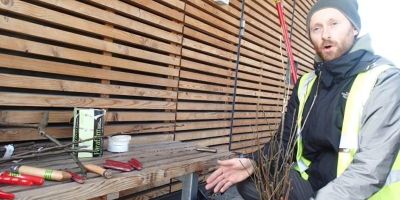 Edible Landscapes, Finsbury Park, London N4 2NQ
Edible Landscapes has teamed up with The Orchard Project – we will be learning how to graft apple trees using the ancient 'whip and tongue' method with a knife.
Once you've learned this reliable technique you'll be able to create new trees year after year. More information and booking at: https://www.eventbrite.co.uk/e/graft-your-own-apple-tree-workshop-tickets-39917972731
Permablitz at Forest Farm Peace Garden
Saturday 24th March, 10am-5pm
Hainault, East London
 This spring permablitz at Forest Farm Peace Garden is following on from the permablitz last October where we created a lasagne mulch and planted some green manures. At this permablitz we are going to be planting out unusual edible perennials according to a modified forest garden design, setting up an irrigation system and creating some children's play and exploration elements for the garden.
There will be mini-workshops on combining plants according to permaculture guilds, setting up irrigation systems and an explanation of the design. RSVP Essential: if you want to come along you need to let us know so we know numbers and we can give you all the specific details. Contact us here
London Permaculture Network – Interactive Project Map
The London Permaculture network has launched a map of permaculture, and permaculture-friendly projects in London. Go to http://www.londonpermaculture.com/map/ to see it. Use the map to guide yourself around the projects in your local area, and the whole of London.
This map is still being developed, and we would love your project to be included! If you would like your project added to the map please contact us at info@londonpermaculture.com
Forthcoming Events
Permablitz at Cat's Garden
Sunday 8th April, 10am-5pm
Ladywell, South London
This is the second phase permablitz at Cat's garden and having cleared and laid down a lasagne mulch in November, we are implementing the structure of the new garden and adding the plants. It will mean we'll be laying the pathways, creating a pond and planting unusual edible perennials in the garden as well as planting seeds for annual vegetables. We'll also be creating some wildlife habitats: bug hotels and bird boxes.
Mini workshops will include creating a wildlife pond, making bug hotels, how to plant seeds and an explanation of the unusual edible perennials being planted. RSVP Essential: if you want to come along you need to let us know so we know numbers and we can give you all the specific details. Contact us here
Permaculture Design Course – Creating Resilient Communities
starts April 7th for 7 weekends
5, Tredwell Close, Streatham, London SW2 3TL
The Permaculture Design Course is a 72-hour often life-changing experience, accredited by the UK Permaculture Association. Over the period of 7 weekends we will explore practical and creative solutions for building resilient communities and designing abundant eco-systems. We will discover how we can work with, rather than against nature to fulfil our human needs whilst caring for the earth and the people. The course has a strong practical emphasis on ecological and social design thinking and how this can be applied in different parts of our life and society. More information at http://www.sociallandscapes.co.uk/events/permaculture-design-course-pdc2018-south-london
---
Brighton Events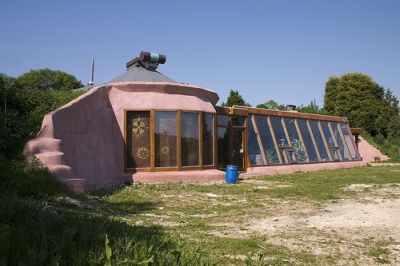 Oh we do like to be beside the seaside – so head down to the Brighton Permaculture Trust – just a train ride away. Check out their website for news of courses, events and Permaculture by the sea.
21st Century Permaculture Radio
Archive programmes available at https://www.mixcloud.com/21stcenturypermaculture/
Open Days & Volunteering
Please check details with projects, as many close over the winter period
Cecil Sharp House, Camden NW1
Come and volunteer at the permaculture LAND (Learning and Network Demonstration site) project at Cecil Sharp House. Weekly volunteering sessions
Email csh-landproject@permablitzlondon.com
Organic Lea – Hawkwood Plant Nursery, 115 Hawkwood Crescent, Chingford, E4 7UH.  Organiclea hold Open Days at Hawkwood Community Plant Nursery on the last Sunday of each month 12pm – 4pm. Just show up and join in. Regular volunteer days at Hawkwood are Wednesdays and Fridays 11am-4pm. New volunteers are asked to join a volunteer induction, on the 1st Wednesday or 3rd Friday of every month. Check the website for more information including induction dates, https://www.organiclea.org.uk/volunteering/
The Orchard Project – Londonwide. There are loads of events happening each month that you can help out with, check out their website for up-to-date info: http://www.theorchardproject.org.uk/
The Meadow Orchard Crouch End, N8. Every Saturday 12-4pm  workday to care for the site, garden, orchard and wildlife meadow, plus an Eco-building session. Variable depending on leaders availability so check website for details: www.meadoworchard.org
General garden volunteering ~ every Sunday from 12 – 4pm – next open dates: 18th and 25th Feb, 18th and 25th March
Herb Tuesdays, gardening for well being ~ every Tuesday 10 – 2pm, shared lunch at 1pm.
Grown in Peckham ~ growing to sell ~ every Thursday 11.30 – 2:30pm, shared lunch at 1pm.