Hackney Herbal Online Workshops
starts Saturday May 1st, 3pm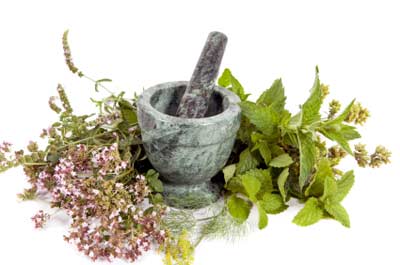 Hackney Herbal are a social enterprise specialising in creative events which explore the beneficial uses of herbs. We run a variety of herb-related activities in Hackney promoting mental health and well-being within the local community.
Online Workshop: Growing Your Own Food – Saturday May 1st, 3pm
Would you like to start and develop your very own kitchen garden? Join us for an introduction to organic veg growing, where we'll lay the basics and give you lots of tips to get you going.
Online Workshop: Growing Your Own Herbs – Saturday May 15th, 11am
Would you like to start or expand your herb garden? Join us for this virtual workshop where we will be sharing our top tips and tricks to get your growing herbs this spring.
Herb Walk at Hackney Marshes – Saturday May 29th, 3pm
Join us for a herb walk of the year, where we will be exploring the marshes and looking at edible and medicinal plants that are around this time of the year.
For more details and booking, see http://www.hackneyherbal.com/workshops
International Permaculture Day
Sunday 2nd May 2021
A day of celebration when visitors can see permaculture in practice, ask questions and decide for themselves whether the permaculture design system has relevance to them and to the challenges we face in creating resilient communities. See all worldwide events on the website, and add your own!
https://www.permacultureday.org/
Capital Growth courses in May
starts Wednesday 5th May, 5:30pm
Wednesday 5th May, 5:30pm – Food Growing in Small Spaces and Containers
In this session we'll tell you how to grow almost anywhere: from picking the right container and soil type, to choosing the perfect plants for your space, and caring for your mini garden. By the end of the session, you'll know what to do next to start growing with the space you have.
Wednesday 26th May, 5:30pm – Looking after your Soil Health
Achieving and maintaining a healthy soil is the most important aspect when growing food organically. A healthy soil brings higher yields and fewer pests and diseases, while also reducing the need for watering and weeding.
For more details and booking see https://www.capitalgrowth.org/training/
Designing for Resilience: The Foundations of Permaculture
starts Wednesday May 5th, 7pm
In this teacher-led version of our main course you will be supported through the course by permaculture educators in a group and on a 1:1 basis. Lesson times are scheduled in advance so please check your availability before enrolling. Places are limited to just 20 for these courses to allow the group to get to know each other quickly and for plenty of teacher-student time.
For more information go to https://learn.permaculture.org.uk/c/DfrwithLamisandRyan/splash
Get Your Garden Growing – May 2021
Wednesday May 5th, 7pm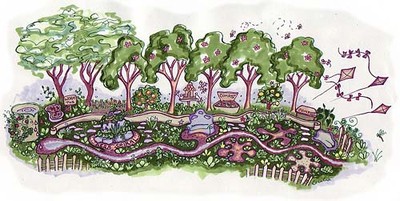 In this session we will be discussing all things compost and organic feed to add fertility to your soil. We will also be telling you the best jobs and plantings to get done in May. There will be time for Q & A and break out room discussions.
More information and booking at https://www.sociallandscapes.co.uk/events/2021/2/3/get-your-garden-growing-february-2021-659zr-5p45r-hp9dh
Gardening with Nature sessions at the Cecil Sharp House permaculture garden
Friday 7th, 14th and 21st and 28th May, 10.30am-1pm
Cecil Sharp House, 2 Regent's Park Road, London NW1 7AY
Come and join these Gardening with Nature sessions at the permaculture garden at Cecil Sharp House where we will be planting seeds, potting on, maintaining trees and climbers, making plant and compost teas, pruning and taking cuttings. To comply with present Covid restrictions there are spaces for five people who can attend all three sessions so if you'd like to come along please email 
info@permablitzlondon.com
.
Cecil Sharp House is a Grade II listed building, home to English Folk Dance and Song Society in Camden, NW1. The closest tube is Camden and rail line is Camden Road.
Learn Something New in May with Organic Lea
starts Saturday 8th May, 10:30am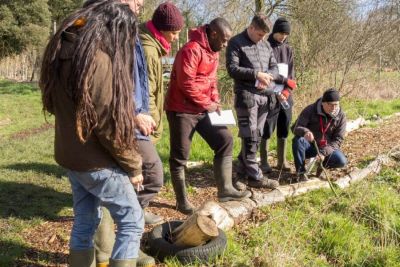 Organic Lea, 115 Hawkwood Crescent, Chingford, E4 7UH
We are pleased to be able to offer five one or two day unique courses at our Hawkwood plant nursery in Chingford on several weekends in May. They are:
Fruit growing basics: introduction to care and pruning for fruit trees and bushes on Saturday 8 May 2021
Spring Tonics on Saturday 8 May 2021
Learning to look: an introduction to botany on Saturday 15 and Sunday 16 May 2021
Mushroom cultivation on Sunday 16 May 2021
Ital/Veganic Cooking workshop on Monday 17 May 2021
Each course runs from 10.30am to 4.30pm. You will find details of each course at the link below. Places will be allocated on a 'first come, first served basis', with a waiting list created for each course if needed. More information and booking details for each course at https://www.organiclea.org.uk/2021/04/short-courses/
Permaculture Association members' monthly online socials
Monday 10th May, 7pm
May's call on Monday 10th will take place on Wonder.me from 7pm. Join us at our monthly members' socials to meet and connect with other members. Invite this month is via email – keep an eye on your inbox for the passcode! This month, please arrive from 7 to join the general social, and at 7.30 we will start a break away group to talk about permaculture and business. Announcements, feedback and ideas for future sessions is welcomed.
More information at https://www.permaculture.org.uk/noticeboard/event/monthly-social/permaculture-association-members-monthly-socials
Permaculture Allotment classroom
Sunday 16th and 30th May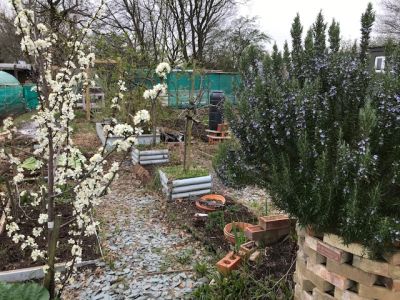 This permaculture allotment near Brent Cross NW2 grows a mixture of edible annuals and perennials along with plants for simple herbal remedies and natural dye plants. The forest garden-based allotment was installed through a series of permablitzes and Susannah is now organising fortnightly sessions for people to come and learn through practical work how to grow annual and perennial edibles using permaculture principles. In May we will be planting out the three sisters, planting seeds and setting up a water collection system. You can join individual sessions or come along ongoingly.
If you have any questions email: allotmentclassroom@gmail.com. If you'd like to join any of the sessions please complete the registration form: https://forms.gle/X1t5XEzyASzDqQy47
SE Essex Organic Gardeners Online Meeting
Monday 17 May, 8pm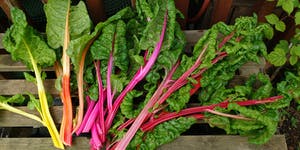 'My organic allotment journey', a 'Zoom' presentation by Chris Collins. Former BBC Blue Peter Gardener and Head Gardener at Westminster Abbey, Chris joined Garden Organic as Head of Organic Horticulture in 2016. He took over a completely overgrown space three years ago and he's got it up and running using only organic principles. Last summer it was producing a shopping bag of food every day, so the talk is full of tips and tricks. Suggested minimum donation: £2.00 For further information and joining instructions, please ring/message 07967 851521; email caroleshorney@hotmail.com
May Plant Sale at Hawkwood Nursery
Sunday 23rd May, 12pm-4pm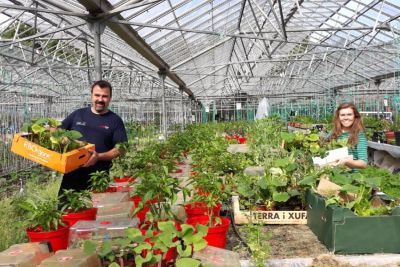 Organic Lea, 115 Hawkwood Crescent, Chingford, E4 7UH
While we've been working alongside volunteers and trainees throughout the pandemic, it's been well over a year since we we've been able to open to the public. While we're not quite yet returning to our Open Days, we're excited to announce that we'll be holding a Plant Sale at our Chingford growing site on Sunday 23 May 2021.
We will have a wide range of vegetable, herb, salad, flower and fruit plants for sale, as well as bags of compost. Our farm stall will be stocked with local, organic produce as well as solidarity goods from further afield. More info at https://www.organiclea.org.uk/2021/04/2021-plant-sale/
Volunteering Opportunity at Stepney City Farm
Stepney City Farm is looking for volunteers with an interest in therapeutic horticulture or care farming to become greencare support volunteers. More information here: http://stepneycityfarm.org/about-the-farm/vacancies/
---
21st Century Permaculture Radio
Archive programmes available at https://www.mixcloud.com/21stcenturypermaculture/
Brighton Permaculture Trust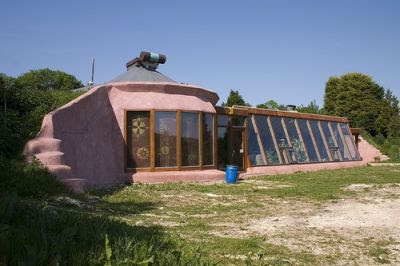 Head to the Brighton Permaculture Trust. Check out their website for news of courses, events and Permaculture by the sea. They are running a number of Online permaculture, Eco Build, and gardening courses. See the website for more details and booking.
London Permaculture Network – Interactive Project Map
The London Permaculture network has launched a map of permaculture, and permaculture-friendly projects in London. Go to http://www.londonpermaculture.com/map/ to see it. Use the map to guide yourself around the projects in your local area, and the whole of London.
This map is still being developed, and we would love your project to be included! If you would like your project added to the map please contact us at info@londonpermaculture.com
---
How do I get events and webinars in the newsletter?
If you want your webinars, offline & online events, and announcements to be in the London Permaculture Network newsletter (sent out at the start of each month), please email them to us, at info@londonpermaculture.com before the 15th of the month, and they will go into the next month's newsletter.