Permablitz London
Design
Guild
starts Monday 1st April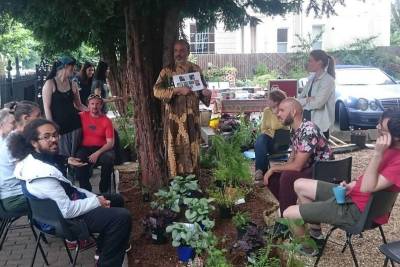 held at Nubian Life Centre, White City and Cecil Sharp House, Camden
Permaculture designers from Permablitz London Design Guild are holding another Introduction to Permablitz Design series focused on creating designs for forthcoming permablitzes that will take place at a variety of sites across London.
All welcome: suitable for experienced designers, gardeners and complete beginners. Please note: the previous series was over-subscribed. Priority will be given to people who sign up for the whole series. Each session is free and from 7pm to 9pm on the following dates:
Monday 1st April, Monday 8th April, Monday 15th April, Monday 29th April, Monday 13th May, Monday 20th May, Monday 3rd June, Monday 10th June, Monday 17th June, Monday 24th June
Pre-booking essential: if you would like to come along please email Kayode or Susannah to register and for further details at info@permablitzlondon.com
Build Camp 7, Spring 2019
starts Monday 1st April 9am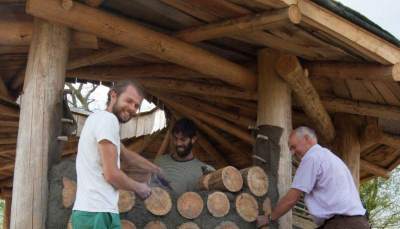 Organic Lea, 115 Hawkwood Crescent, Chingford, E4 7UH
During this camp we are building a large fully insulated roundhouse with green roof, whiskey barrel walls, doors & windows, suspended floor etc. Organiclea Workers Coop will use this crowd funded building as a teaching space. We ask a minimum commitment of two weeks but the longer you can spend with us the better. We'll be spending 3 months on this build and we'll all be camping, eating & working together on-site for the duration.
This is a REAL, FULL BUILD on-site, so you'll need to be physically fit and competent with tools. You'll also need to be self-sufficient as we'll be living outdoors in basic conditions. 18yrs +. If you would like to join us please apply through the website as spaces are limited. More info at http://wholewoods.co.uk/community-building-volunteer-program/
Capital Growth workshop: Permaculture Polycultures: Getting more from your plot
Tuesday 2nd April, 6pm-9pm
Cecil Sharp House. 2 Regent's Park Road, NW1 7AY
Come and find out how incorporating simple polyculture designs into annual growing plans can increase overall yield and variety, help improve soil structure and moisture retention, build fertile soil, attract pollinators and insect pest predators while increasing wildlife habitats. Going beyond traditional companion planting, this workshop will explain how to use permaculture guilds to create plant alliances among species with different niches above and below ground, in which each plant contributes to the benefit of all. It will include information about how to integrate unusual edible perennials with more common annuals. Suitable for all levels of experience. Click here for tickets: https://www.eventbrite.co.uk/e/permaculture-polycultures-getting-more-from-your-plot-tickets-57592748461
Community Activity Day: Planting a wild foraging hedgerow
Saturday April 6, 11am-3pm
Forest Farm Peace Garden, end of Hazelbrouck Gardens, Hainault IG6 2XL
Join our first community activity day to help us plant saplings donated from the Woodland Trust. We will create a foraging and nesting hedgerow for wildlife and birds, which will become an attractive border for our site. This day is open to everyone. Please come along to get involved, meet new people and learn about hedge planting. Please register your interest in attending by emailing: info@forestfarmpeacegarden.org
Capital Growth workshop: Understanding soil life, composting and wormeries
Saturday 6th April, 10:30am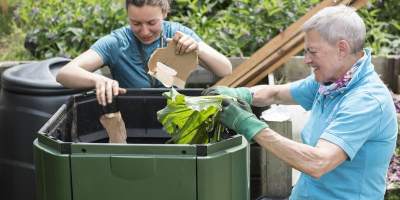 The Regent's Park Allotment Garden, Regent's Park, London NW1 4NR
A teaspoon of soil contains up to one billion bacteria, fungi and other weird and wonderful life. Understanding how they interact with plants and promote growth is the key to having a healthy garden. This session will go through what is actually soil life, how it works, how to make the best compost and how to use a wormery to create natural fertiliser for your garden. More info and booking at https://www.eventbrite.co.uk/e/understanding-soil-life-composting-wormeries-tickets-56114035591
The Ecology of the Self – Permaculture, Health, Well Being and Fermentation
Sunday 7th April, 11am-4:30pm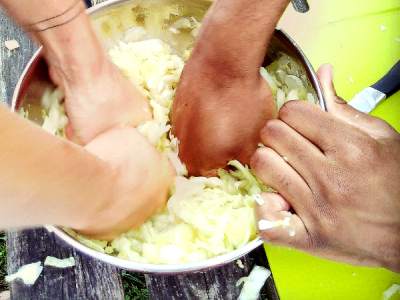 Furtherfield Commons, Finsbury Park, London
Launching our new 'Design 4 Action' series of workshops and short courses (see below), this unique one day event offers a holistic approach to developing health, well being and personal resilience through a series of presentations, interactive workshops and hands-on practical food fermentation sessions. More information and booking at https://spiralseed.co.uk/product/the-ecology-of-the-self-permaculture-health-well-being-and-fermentation-one-day-course-finsbury-park-london/
Capital Growth workshop: Better Together: Companion planting & natural pest control
Tuesday 9th April, 6pm-8.30pm
Rainbow Grow, Hackney CVS, 24-30 Dalston Ln, E8 3AZ
Come and find out how to combine plants to create mutually supportive plant communities to enhance fertility and strengthen resistance to pests and diseases. The session will look at the different roles plants play and examine the importance of supporting the soil to enhance plant health.
Click here for tickets: https://www.eventbrite.co.uk/e/better-together-companion-planting-natural-pest-control-tickets-56971637702
EUGIC 2019 LONDON: 3rd European Urban Green Infrastructure Conference
10th–11th April
Here East, Queen Elizabeth Olympic Park, London
Join the urban greening revolution! Leading urban green infrastructure experts and practitioners from Europe and beyond celebrating nature-based solutions for climate-adapted, resilient, healthy cities. See https://eugic.events/ for more details.
Gardening with Nature sessions in the Cecil Sharp House Permaculture Garden
Cecil Sharp House, 2 Regents Park Road, Camden London, NW1 7AY
Friday 12th April, 1.30pm-4.30pm
In this session we'll be setting up worm composting, planting tubers, potting on seedlings and making nettle tea. If you'd like to come along please RSVP to info@permablitzlondon.com
Friday 26th April, 1.30pm-4.30pm
In this session we'll be setting up aerated compost tea, planting out some salad plants, planting seeds directly into the soil and potting up self-seeded plants. If you'd like to come along please RSVP to info@permablitzlondon.com
Design 4 ACTION! Permaculture Course
Starts Saturday 13th April, 9:45am
Furtherfield Commons and Edible Landscapes London, Finsbury Park, London
London's Permaculture Design Course – Design 4 ACTION (Active Community Transformation In Our Neighbourhoods) is a different kind of permaculture course – positive design for your life, your community and your world by empowering the genius inside all of us! This course is about regenerative learning, enabling individuals, organisations and communities to come together over six weekends to create empowering solutions to the real world challenges we are all facing in these times of change.
Taught by Graham Burnett (Dip. Perm Des) and some great guest teachers, it is held over 6 weekends : Sat 13 – Sun 14 April, Sat 27 – Sun 28 April, Sat 18 – Sun 19 May, Sat 1 – Sun 2 June, Sat 15 – Sun 16 June, Sat 22 – Sun 23 June. More information and booking at : https://spiralseed.co.uk/product/design-4-action-2/
Capital Growth workshop: Feed the soil not the plants – test, maintain and improve soil quality
Saturday 13th April, 10:30am- 1:30pm
Cody Dock, 11c South Crescent, Canning Town, London E16 4TL
Interested in learning how to improve and maintain soil quality in the urban landscape? This course is perfect for growers at all levels, providing a gateway into urban growing. More details: https://www.eventbrite.co.uk/e/feed-the-soil-not-the-plants-test-maintain-and-improve-soil-quality-tickets-56976058926
Permablitz at May Project Gardens
Sunday 14th April, 10am-5.30pm
May Project Gardens, Merton, South London
Come along for this permablitz at May Project Gardens, where we will be implementing a low-maintenance permaculture design: renovating the planting with unusual edible perennials, adding an irrigation system and creating a bed to grow the 'three sisters' – corn, beans and squash. As well as most of the new plants being edible they will also provide flowers with nectar for bees and butterflies and an aesthetically beautiful space for visitors to the garden. There will be mini-workshops on 'the three sisters', setting up an irrigation system and giving details of the unusual edible perennials.
RSVP Essential: if you want to come along you need to let us know so we know numbers (lunch is provided) and then we can give you all the specific details. Contact us here letting us know which permablitz you want to join.
Capital Growth workshop: Foraging walk, talk and taste – hone your skills for a new season
Wednesday 17th April, 6pm-8:30pm
Edible Landscapes London, Finsbury Park, London N4 1BX
Pick a truly fresh salad from wild plants (aka weeds) growing in Finsbury Park. We'll discover over 20 edible plants, tasting as we go and learning about their uses. Then enjoy the results of your foraging by eating a communal salad and sipping tea in the beautiful surroundings of Edible Landscapes London. The walk is guided by London-based forager Michael Stuart.
More information: https://www.eventbrite.co.uk/e/foraging-walk-talk-and-taste-hone-your-skills-for-a-new-season-tickets-57095196269
Capital Growth workshop: Maths outside the classroom – learning in the natural environment
Wednesday 24th April, 5:30pm-7:30pm
Christ Church Primary School Battersea, Batten St, London SW11 2TH
This session is fun, interactive and full of ideas and practical examples of how to teach maths outside. It inspires a love of learning and opens up the fun side to maths. Suitable for anyone who wants to engage children in problem solving in a creative and interactive way outdoors.
Big

Dig

London
Saturday 27th April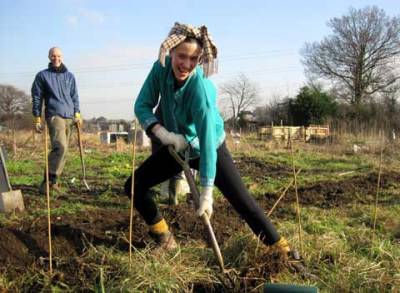 All across London and nationwide
Come and help your local community garden get ready for the new growing season. It's a great way to meet new people, get some fresh air, and learn about food. For details of events near you see https://www.bigdig.org.uk/map/london/
Big Dig Day Permablitz: a day of soil preparation at Cecil Sharp House
Saturday 27th April, 10am-5pm
Cecil Sharp House, 2 Regents Park Road, NW1 7AY
Come and join us for this educational permablitz that will combine a mixture of workshops and practical work to learn how to support the soil-food-web in the Cecil Sharp House permaculture garden. We will be applying aerated compost teas, nettle teas and mulching the garden. We'll also be potting on seedlings and inoculating them with mycorrhizal fungi.
Workshops through the day will cover: What is the soil-food-web? What is aerated compost tea and how to make it, Making plant teas with nettle and comfrey, The importance of mulching and the different mulches you can use, potting on seedlings – the benefits of inoculating with mycorrhizal fungi
Lunch will be available from the Cecil Sharp House café. RSVP essential: we need to know how many please email
info@permablitzlondon.com
if you would like to come along.
Diploma Gathering 2019
Saturday, 27 April – Sunday, 28 April
Birchcliffe Centre, Birchcliffe Road, Hebden Bridge, Yorkshire HX7 8DB
After a break in 2018, the Diploma Gathering is back! Join us at the Birchcliffe Centre in beautiful Hebden Bridge for a weekend of workshops, optional tutorials, catching up with old friends and making new connections. The ticket price includes lunch and refreshments on both days and a curry buffet on Saturday night. This year's event is non-residential but there are plenty of options locally to suit all budgets and Hebden Bridge Hostel is right next door to the venue.
More information and booking at
https://www.permaculture.org.uk/civicrm/event/info?reset=1&id=744
6 Week Food Growing Course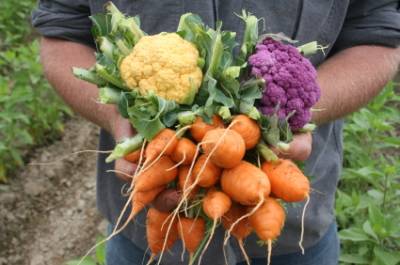 Saturday April 27th (for 6 consecutive Saturdays)
Carshalton Community Allotment (Access between 33-35 Colston Avenue) SM5 2PW
If you are just starting out, or would like to get some more detailed knowledge of food growing, then this course is for you. Over 6 weeks you will learn everything you need to know to confidently grow your own fruit and veg. including Preparing your growing area, Planning what to grow, Planting techniques, Taking care of your plants, Feeding your soil, Harvesting and storing produce. Over the six weeks you will get hands on experience as well as theoretical knowledge and the support of an experienced tutor. This course is AQA certified, and certificates can be provided for an additional fee. More information and booking at https://www.ecolocal.org.uk/highlight/6-week-food-growing-courses/
Permaculture Magazine Prize 2019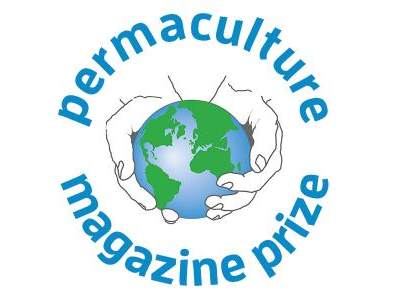 Are you a Permaculture project or community? Then why not submit an entry to the £25,000 Permaculture Prize 2019, read all about it here: https://www.permaculture.co.uk/articles/permaculture-magazine-prize-2019 we want to highlight and support the best projects worldwide. Entries now open, please share today.
The Landworkers' Alliance are recruiting!
Want to work with the Landworkers' Alliance, the dynamic and fastest growing small scale farmers and foresters union in the UK? We are recruiting for two exciting new jobs to help develop and strengthen the union, our capacity, engagement and outreach. Deadline for applications is Monday 8th April
Landworkers' Alliance Events Coordinator (1.5 days per week)
Please click here for more information and to download the application pack: http://tinyurl.com/yygosog4
Landworkers' Alliance Marketing, Sales and Merchandise Coordinator (1 day per week)
Please click here for more information and to download the application pack: http://tinyurl.com/y4q59kpo
Forthcoming Events
CTRLshift: An Emergency Summit for Change
Thursday 9th to Friday 10th May
Potbank Hotel/Spode Works, Stoke-on-Trent (good train links)
The second CTRLshift Summit is taking place in Stoke on Trent in May 2019, co-organised by the Permaculture Association. CTRLshift seeks to catalyse a network of change-making organisations, networks and independent practitioners, to work together to form a broad campaign for positive social, economic and environmental change. Our purpose is to create the spaces where we can 'shape our future together' locally, regionally and nationally.
For more information head to www.ctrlshiftsummit.org.uk
Gardening with Nature Cecil Sharp House Permaculture Garden
Friday 10th May 10, 1:30pm-4:30pm
Cecil Sharp House, 2 Regents Park Road, Camden London, NW1 7AY
In this session we'll be applying aerated compost tea, making comfrey tea, planting out tubers, tying in climbers and potting up plants for the nursery. If you'd like to come along please RSVP to info@permablitzlondon.com
Capital Growth training events in May
Designing your food garden Wednesday 8th May, 6pm. The Regent's Park Allotment Garden, NW1 4NR
Yoga & mindfulness for gardeners: Sustainable gardening for the body, mind and world. Sunday 12th May, 10.30am. Cody Dock, E16 4TL
Practical batik: The art of dyeing fabric using natural garden plants. Wednesday 15th May, 6pm. The Skip Garden, N1C 4DB
An introduction to beekeeping. Saturday 18th May, 10:30am. Sydenham Gardens, SE23 4AB
Beginners botany for food growers. Thursday 23rd May, 6pm. Edible Landscapes London, N4 1BX
Social and therapeutic horticulture Wednesday 29th May, 6pm. Sydenham Garden Resource Centre, SE23 4AB
More information and links to booking pages here https://www.capitalgrowth.org/training/
---
London Permaculture Network – Interactive Project Map
The London Permaculture network has launched a map of permaculture, and permaculture-friendly projects in London. Go to http://www.londonpermaculture.com/map/ to see it. Use the map to guide yourself around the projects in your local area, and the whole of London.
This map is still being developed, and we would love your project to be included! If you would like your project added to the map please contact us at info@londonpermaculture.com
---
Brighton Events
Oh we do like to be beside the seaside – so head down to the Brighton Permaculture Trust – just a train ride away. Check out their website for news of courses, events and Permaculture by the sea.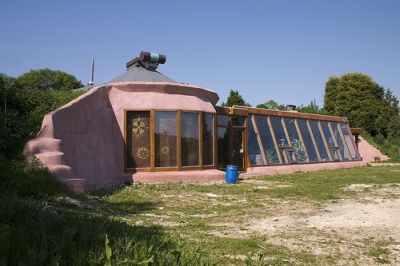 21st Century Permaculture Radio
Archive programmes available at https://www.mixcloud.com/21stcenturypermaculture/
Open Days & Volunteering
Please confirm with the project for opening hours and volunteering days.
Cecil Sharp House, Camden NW1
Come and volunteer at the permaculture LAND (Learning and Network Demonstration site) project at Cecil Sharp House. Weekly volunteering sessions
Email csh-landproject@permablitzlondon.com
Organic Lea – Hawkwood Plant Nursery, 115 Hawkwood Crescent, Chingford, E4 7UH. Organiclea hold Open Days at Hawkwood Community Plant Nursery on the last Sunday of each month 12pm – 4pm. Just show up and join in. Regular volunteer days at Hawkwood are Wednesdays and Fridays 11am-4pm, and Tuesday afternoons 1.30-4pm. New volunteers are asked to join a volunteer induction, on the 1st Wednesday or 3rd Friday of every month. Check the website for more information including induction dates, www.organiclea.org.uk/get-involved/volunteering/
Orchard Project – London and nationwide. There are loads of events happening each month that you can help out with, check out their website for up-to-date info: http://www.theorchardproject.org.uk/
Edible Landscapes Finsbury Park N4. Our sessions are every Sunday 10-2. No need to book, just come and join in! **Please don't forget to bring suitable all-weather clothes and footwear** Shared lunch is at 1pm, so bring something to nibble. We usually have a foraged salad as well.
The Meadow Orchard
Crouch End, N8. Every Saturday 11-4pm workday to care for the site, garden, orchard and wildlife meadow, plus an Eco-building session. Variable depending on leaders availability so check website for details:
www.meadoworchard.org
General garden volunteering ~ every Sunday from 1pm-4pm
Grown in Peckham ~ growing to sell ~ every Thursday 1-4pm, shared lunch at 1pm.
How do I get my event in the LPN newsletter?
If you want your events to be in the London Permaculture Network newsletter, please email them to us, at
info@londonpermculture.com
before the 15th of the month, and they will go into the
next
month's newsletter.